Nifty Makes Fun of Global Markets! Bank Nifty Marks its Best Close in History! - Post Market Analysis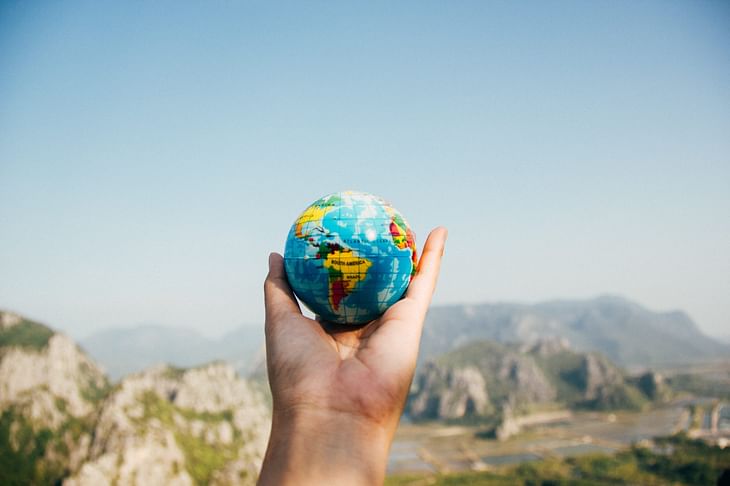 NIFTY opened the day at 17,771 with a gap-down of 298 points. This huge gap-down opening was a golden opportunity and huge buying happened thereafter. The index bounced 300+ pts to the day high without any looking back. NIFTY faced resistance near yesterday's high and closed the day at 18,003, down by 66 points or 0.37%. 
BANK NIFTY started the day at 40,308 with a gap-down of 564 points. According to price actions from September 08 and 09, 40,300 is a wonderful level, and the index just shot up from there. It entered yesterday's trading zone in just 15 mins. Yesterday's high was easily broken after 11 pm, and it finally led to a day high of 41,623. Bank Nifty ended the day at 41,405 up by 532 points or 1.30%.
Nifty IT (-3.3%) fell heavily today. Nifty Bank (+1.3%), Nifty Metal (+1.5%), and Nifty PSU Bank (+1.7%) performed well.
Major Asian markets closed in the red. European markets are trading in the red
Today's Moves
Bank Nifty Breaks Out!
All the Bank Nifty stocks except for Axis Bank (-0.31%) closed in the green. IndusInd Bank (+4.4%), SBIN (+2.4%), Kotak Bank (+1.6%) and HDFC Bank (+1%) featured in the Nifty 50 Top Gainers list.
Nifty IT stocks were completely in the dark. Infy (-4.5%), TCS (-3.3%), TechM (-2.8%), and HCL Tech (-2.4%) closed as Nifty 50 Top Losers.
We have been talking about cement stocks for many days and are avoiding them for now.
Indian Air Force has decided to buy more additional 100 UAV drones from Zen Technologies (+2.2%).
Vedanta (+10.1%) shot up after the Chairperson revealed the plans of building a hub to manufacture iPhones, and TV equipment in Maharashtra. They are also forming a semiconductor manufacturing unit in Gujarat.
Logistics companies- Mahindra Logistics (+11%), All Cargo Logistics (+5.5%), Aegis Logistics (+8.7%), and Snowman Logistics (+14.2%) shot up, expecting approval for 'National Logistics Policy 2022' soon.
NTPC (+2.9%) closed in the green after its plans to start commercial coal mining through a subsidiary company, NTPC Mining.
Markets Ahead
Great Recovery!
Yesterday US market fell heavily after the inflation shock. Due to this reason, Nifty and Bank Nifty opened with a huge gap down, but near the support zone around 17,800. What we then saw was an amazing bounce back.
Towards the end, Nifty took resistance below 18100 which is a very important level, and fell below 18k. We will be looking for a daily candle close above 18,100 for more bullishness. 
Also, one important thing to note is that Nifty is actually lagging behind Bank Nifty. Bank Nifty had the highest day candle close today. The index is just 400 pts away from its all-time high. Tomorrow's expiry is going to be interesting.
HDFC Bank broke out after many days. It easily broke the 1515 resistance and closed well. The breakout will be confirmed once it closes above 1540 levels.
The market cap of SBI crossed Rs 5 lakh crore milestone for the first time in history. It became the third Indian bank to join the club after HDFC Bank and ICICI Bank.
Tech-heavy U.S index NASDAQ fell more than 5% yesterday, and our Nifty IT took a huge hit. After forming green candles for consecutive five years, the index is heading for its worst year.
India's August Wholesale Prices (YoY) came out today at 12.41% against the estimates of 13.00%. This is the lowest level in 11 months, and the numbers have been falling since the record high of 15.88% in May.
Eurozone July Industrial Production was reported (YoY) at -2.4% vs estimate of 0.0%
UK August CPI inflation was reported at 9.9% YoY vs estimate of 10%
Why does Nifty use weighted average close? Is this applicable to all stocks and other indices? Share your answers in the comments section of the marketfeed app.
Post your comment
No comments to display