NIFTY Holds Above 16,950 Ahead of Monthly Expiry!- Post-Market Analysis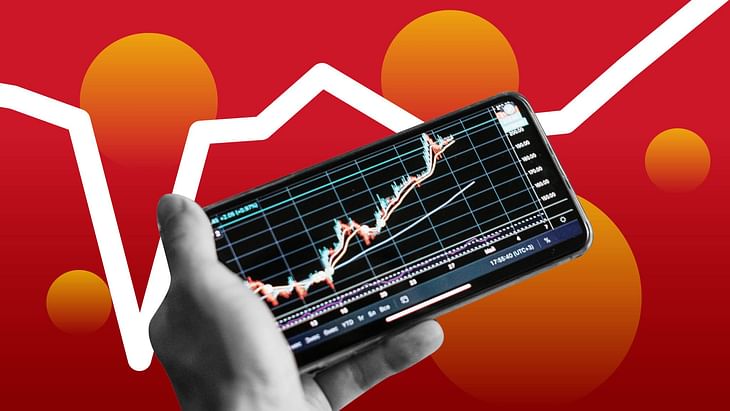 NIFTY started the day at 17,031 with a gap-up of 46 points. The index showed weakness after the opening and every rise was sold out. NIFTY closed at 16,951, down by 34 points or 0.2%.
BANK NIFTY started the day at 39,545 with a gap-up of 113 points. It tried strongly to move up but faced resistance from 39,600. The index closed at 39,567, up by 136 pts or 0.35%.
NIFTY Realty (-1.21%) and NIFTY Media (-1.68%) fell sharply today. NIFTY Bank, NIFTY Finserv (+0.27%) were the only indices that closed in the green.
Major Asian markets closed mixed. European markets are currently trading in the green.
Today's Moves
IndusInd Bank (+2.3%) was NIFTY50's top gainer. Many brokerage firms have given an upside rating on the stock.
UPL (+2%) rose after the company's promoters further increased their stake in the company, taking the total holding past 32% as of March 2023. This figure is the highest since Sept 2005.
Adani Ent (-7.09%) crashed and was NIFTY50's top loser. Other Adani Group stocks fell up to 6%. A report published by The Ken raised questions on whether the conglomerate has actually repaid debt totalling $2.15 billion.
Bandhan Bank (-5.2%) fell to a three-year high. The fall was backed by strong volumes of more than 1.7 crore shares
Kalyan Jewellers (-9.69%) crashed after 2.8 crore shares (representing a 2.74% stake in the company) worth ₹312.17 crore exchanged hands in a block deal.
Markets Ahead
It looks like the market is consolidating before a big movement. But I will strictly watch 16,880-17,115 as the expiry day range. You can mark two levels in Nifty-16,910 and 17,060.
In Bank Nifty 39,700-750 zones and 39,270 levels can act as major ones. Also, you can watch the trend lines marked here.
HDFC Bank (1584) and HDFC (2600) are getting compressed as they reach their resistance levels.
The market will be closed on Thursday on account of Ram Navami, so we will have weekly and monthly expiry tomorrow!
What levels are you watching out for expiry tomorrow? Let us know in the comments section of the marketfeed app.
Post your comment
No comments to display