Nifty Holds Above 18,300 Despite Last Hour Fall. Adani Stocks Rally Again! - Post-Market Analysis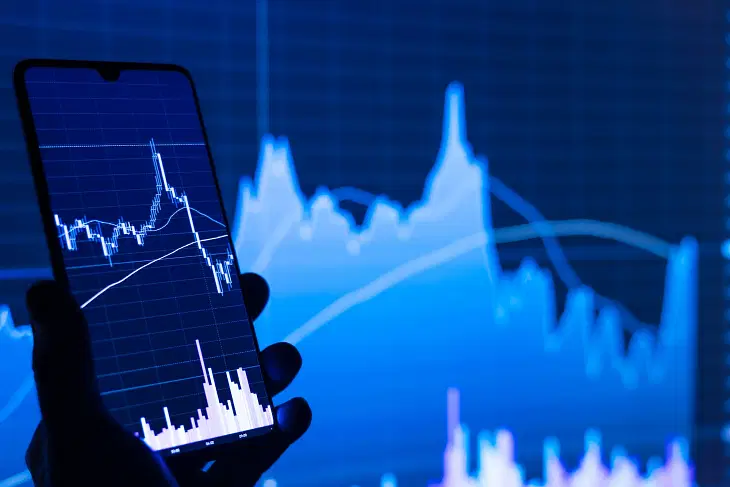 NIFTY started the day at 18,362 with a gap-up of 48 points. After the initial up-move till 18,420 levels, the index consolidated in a 30-point range for most part of the day. After 2:30 PM, it gave a breakdown and fell to the 18,300 zones to fill the gap made at opening today. NIFTY closed at 18,348, up by 33 points or 0.18%.
BANK NIFTY started the day at 43,978 with a small gap-up of 93 points. Similar to Nifty, the index mostly consolidated (with volatility) within a 120-point range. Towards the end, it broke down the consolidation and closed near yesterday's closing. Bank Nifty closed at 43,954, up by 69 pts or 0.16%.
All indices except NIFTY IT (-0.46%) and NIFTY Realty (-0.08%) closed in green. NIFTY Metal (+2.5%) and NIFTY Media (+1.1%) moved up the most.
Major Asian markets closed mixed. Germany's DAX and France's CAC40 are currently trading in the red, while UK's FTSE 100 is in the green.
Today's Moves
Adani Ent (+13.2%) was NIFTY50's top gainer. Adani Group stocks continued their up-move after receiving a clean chit from the Supreme Court (SC) panel. Adani Wilmar (+9.9%), Adani Total Gas (+5%), Adani Green (+5%), and Adani Trans (+5%) surged.
Gland Pharma (+5.3%) broke its losing streak. The stock had crashed over 30% in two trading sessions.
MCX (+5.1%) gained even after the firm posted an 85% YoY decline in net profit on higher software support charges.
TechM (-1.2%) was NIFTY50's top loser.
HEG (-7.19%) fell the most in 14 months after reporting a decline in profit in Q4.
Markets Ahead
We all know how important the 18,400 resistance was for Nifty. The index took resistance from the same levels today, consolidated, and broke down to 18,300 levels towards the end. Now, the 18,250 zones can clearly act as support and 18,400 can be looked at as major resistance. A breakout or breakdown on either side can give us good moves.
Bank Nifty also took rejection from the same important levels of 44,100 zones and moved down to 43,850 levels. The immediate support that we can look for is 43,800 and major support at 43,700, which is the previous swing. The resistance level is very clear at 44,100. If any of these levels are breached, we can see decent moves on either side.
The indices are getting more squeezed on expiries and giving good directional moves on non-expiry days.
Keep in mind that U.S. Fed minutes for the May meeting will be released tomorrow night! There is uncertainty if there would be another rate hike.
Did you trade in FIN NIFTY expiry today? How did it go? Let us know in the comments section of the marketfeed app!
Post your comment
No comments to display