Nifty Finds Support, Reclaims 19,000! What Next? - Post-Market Analysis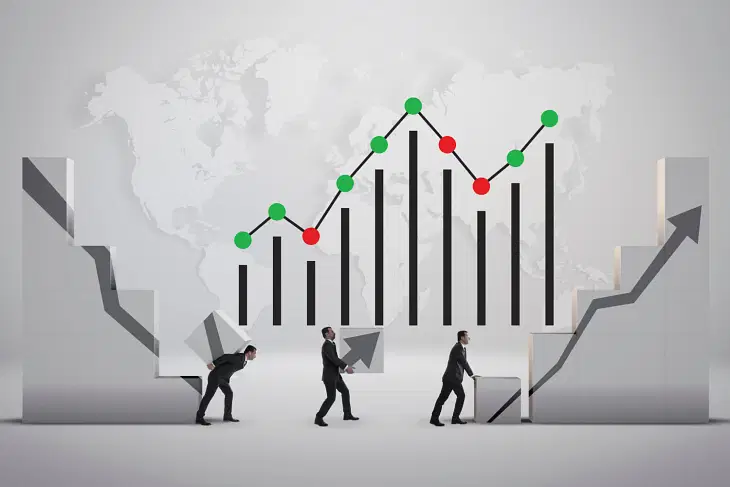 NIFTY started the day at 18,928 with a gap-up of 71 points (above the resistance level of 18,900). The index continued to move up 150 points by crossing the key resistance of 19,000 round levels till Wednesday's low of 19,080 levels. Nifty closed at 19,047, up by 190 points or 1.01%.
BANK NIFTY (BNF) started the day at 42,555 with a gap-up of 275 points (above the 42,500 resistance zone). BNF gradually continued the up-move till Wednesday's closing levels of 42,840 levels— making a nearly 360-point intraday movement on the upside! BNF closed at 42,782, up by 501 points or 1.19%.
All major indices closed in the green. Nifty PSU Bank (+4.1%), Nifty Media (+2.58%), and Nifty Realty (+1.95%) moved up the most.

Major Asian markets closed well in the green. France's CAC40 is currently trading in the red, while the UK's FTSE100 and Germany's DAX are trading in the green.
Today's Moves
Axis Bank (+3.16%) was NIFTY50's top gainer for the second day in a row. The lender reported robust Q2 FY24 results on Wednesday.

Jubilant Pharmova (+16.9%) surged on the back of strong volumes. The pharma company will post its Q2 results today.

Swan Energy (+12.2%) rallied up to 19% to hit a 52-week high. The company has completed the upfront payment for acquiring Reliance Naval & Engineering Ltd through the National Company Law Tribunal's resolution plan.
Dr Reddy's Labs (-0.45%) was NIFTY50's top loser.
Sterlite Tech (-9.25%) fell sharply after the company reported a 59% YoY decline in net profit to ₹28 crore in Q2.

Shares of Westlife Food (-6.7%) fell after the QSR operator posted mixed Q2 earnings.
Markets Ahead
After the continuous selling pressure over the last six trading days, the Indian markets retraced a bit today. Major indices moved back up from good support zones, but this doesn't confirm or guarantee the change in the trend. It can just be a retracement, and markets can continue to fall in the upcoming days if yesterday's low levels are breached!
Nifty: The index is currently taking resistance from the 23% Fibonacci retracement levels. The immediate resistance to watch out will be at 19,080 levels. A breakout from these levels can take Nifty up to 38% retracement levels at 19,250 and 50% retracement levels at 19,350. Meanwhile, the supports to watch out for are near 19,000 and 18,900 levels. A breakdown from there can take the index further down to 18,650 levels.
The trend can change only if Nifty crosses the 50% retracement level.
Bank Nifty: The index is also near its 23% fib retracement level of 43,100. That level can act as immediate resistance. On the other hand, 42,600 can act as immediate support and there's a major support zone at 42,000 round levels. A breakdown from these support zones can take the index down to 40,800 in the coming weeks or months. But if the markets take support and move back up, 38% and 50% fib retracement levels of 43,700 and 44,200, respectively, can be the targets.
Bank Nifty has to cross 44,200 for a trend reversal or change. If not, the selling may continue.




How did this week go? Are you in net profit or loss? Let us know in the comment section below!

Please join The Stock Market Show at 7 PM on our YouTube channel.
Post your comment
No comments to display