Nifty Falls Below 17K, But Continues in Consolidation Zone - Post-Market Analysis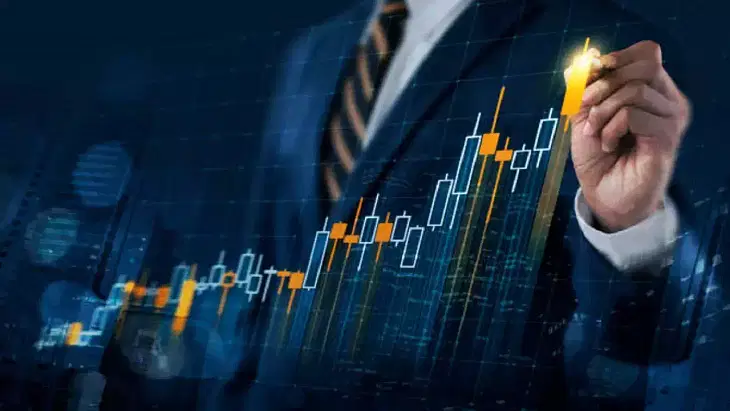 NIFTY started the day at 16,984 with a slight gap-up of 39 points. Initially, the index fell till yesterday's low and took support there. It moved up throughout the day till the resistance zone of 17,100 (which was also the high of the previous day). There was high selling pressure, and the index fell by 140 points in the last hour. NIFTY closed at 16,985, up by 40 points or 0.24%.
BANK NIFTY started the day at 39,484 with a gap-up of 89 points. Throughout the day, the index consolidated between 39600 and 39300. After 2:30 PM, BNF fell more than 410 points to the day's low near 39,275! The index closed at 39,431, up by 35 pts or 0.09%.
NIFTY Realty (-1.16%) and NIFTY Media (-1.08%) fell sharply today. NIFTY Pharma (+1.08%) closed well in the green.
Major Asian markets closed mixed. European markets are currently trading in the green.
Today's Moves
Grasim (+2.3%) was Nifty50's top gainer. The company recently acquired leasehold rights to approx. 220 acres from Century Textiles & Industries for ₹254.70 crore.
Pharma stocks Sun Pharma, Cipla, Aurobindo Pharma, Alkem, NATCO Pharma, Lupin, Glenmark & Biocon closed 1-3.4% in the green.
Reliance Industries (+1.5%) moved up after it appointed Venkatachari Srikanth (currently serving as joint CFO) as its new chief financial officer (CFO).
Adani Ports (-1.39%) was NIFTY50's top loser. Other Adani Group stocks Adani Ent (-1.1%), Adani Green (-4.3%), Adani Power (-4.9%), and Adani Trans (4.9%) fell heavily.
Nykaa (-2.8%) fell for the sixth straight session amid the resignation of top executives of the company.
Markets Ahead
On a closing-to-closing basis, both NIFTY and BANK NIFTY have ended flat. If 16,900 in NIFTY and 39,250 in BANK NIFTY are breached on the lower side, we can see much more selling pressure in the coming days.
After falling to the lower band of the downtrend channel, the index is consolidating in the 16,800-17,200 zone. This week, the weekly expiry is on Wednesday, and I am expecting the above zone to be in action till then. Also, you can expect strong resistance from 17,100.
Watch 39,200 in Bank Nifty and if it's broken, keep a target at 38,850. For this to happen, either HDFC BANK (1555.5) or ICICI Bank (838) should break their support.
Post your comment
No comments to display