Nifty Ends on a Positive Note. HDFC is Getting Ready for a Breakout!- Post-Market Analysis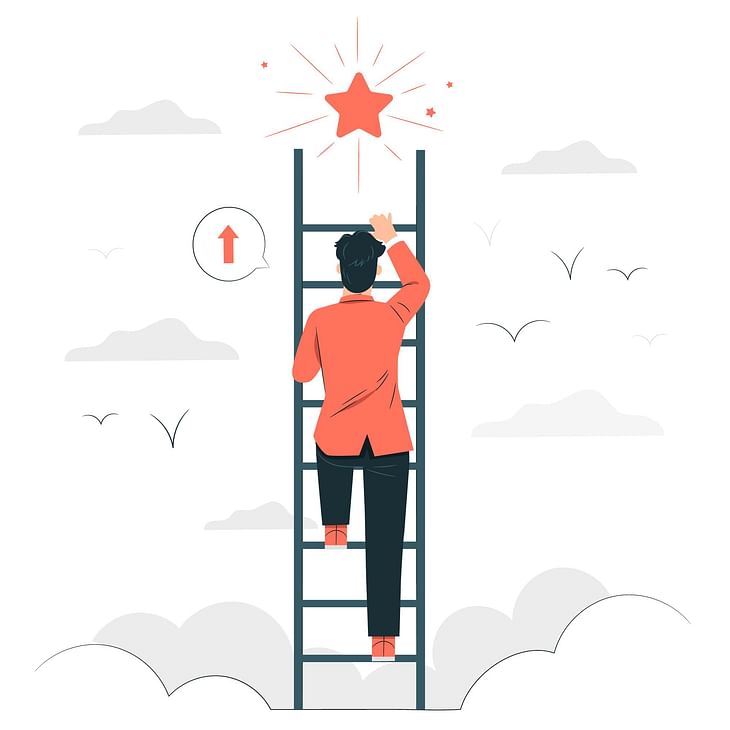 NIFTY opened the day at 17,867 with a gap-up of 9 pts. After the opening fall, it was purely a trending day to the upside. From the day low it moved 220+ pts and found resistance at 18,000. Nifty closed the day at 17,956, up by 98 points or 0.55%.
BANK NIFTY started the day at 42,171 with a gap-up of 89 pts. The index took support from the 41,900 regions and started moving up. It broke the 42,300 resistance and tested the resistance at 42,371. Bank Nifty closed the day at 42,371, up by 289 pts or 0.69%.
FIN NIFTY started the day at 18,567 with a gap-up of 27 pts. The index took support at the 18,450 level and bounced back to the 18,680 range. FIN Nifty closed the day at 18,646, up by 106 pts or 0.57%.
Nifty Metal (+1.2%) and Nifty PSU Bank (+1.3%) gained more than 1%. Nifty Bank (+0.69%), Nifty Finserv (+0.57%), Nifty IT (+0.74%), and Nifty Media (+0.60%) also gained well.
Major Asian Markets are closed in the green. But Japan fell more than 1%. European markets are trading well in the green.
Today's Moves
IndusInd Bank (+2%) bounced back from its 1200-level support and closed as the Nifty 50 Top Gainer.
Titan (-1.2%) closed as the Nifty 50 Top Loser.
Wipro (-0.15%) reported a Q3 consolidated net profit of Rs 3,053 crore vs Rs 2,969 crore last year, a growth of 2.8%
HCL Tech (+0.57%) and Infy (+1.5%) posted their Q3 results yesterday. TCS (+1.2%) also moved up.
MCX (+6.3%) gained today after SEBI allowed exchanges to launch multiple contracts in the same commodity.
Brokerage firms Edelweiss (+6%) and Motilal (+4%) gained well today.
RVNL (+5%-UC) received orders worth Rs 39.97 crore from Southern Railway.
ITI (+5.5%) bagged Rs 25 crore laptop orders from Kerala Infrastructure and Technology for Education.
Kolte Patil (+17.5%) reported highest-ever quarterly sales of Rs 716 crore in Q3, up 28% (YoY)
Samvardhana Motherson (-1.1%) moved down as Volkswagen reported that 2022 deliveries are the lowest in more than a decade.
Markets Ahead
As we discussed yesterday, Nifty today showed some pullback and this would continue Monday also.
Nifty might face a good resistance above 18,000 because of this trendline. As we all know, on the downside 17,750-800 zone is very crucial.
Bank Nifty has good support around the above 41,500 zones. Nifty IT will be able to recover only if there is a strong close above 29,300.
I am expecting Fin Nifty's 18,200 to act as strong support in the coming days.
HDFC Bank will publish its Q3 results this Saturday. Watch the 2,635 resistance in HDFC also, there might be a bounce back in the stock next week.
US and India CPI data were published yesterday and both were good. This reduces the chances of aggressive rate hikes.
India WPI inflation data will be out this Monday at 12 PM
U.K. Nov GDP (MoM) at: 0.1% vs 0.5% previous vs estimate of -0.2%.
FTSE 100 (UK) is making an amazing breakout and is at a multi-year high.
What is your stock market resolution this year? Are you able to follow it ? Share your thoughts in the comment section below. 
Post your comment
No comments to display