NIFTY Ends Flat on Expiry Day - Post-Market Analysis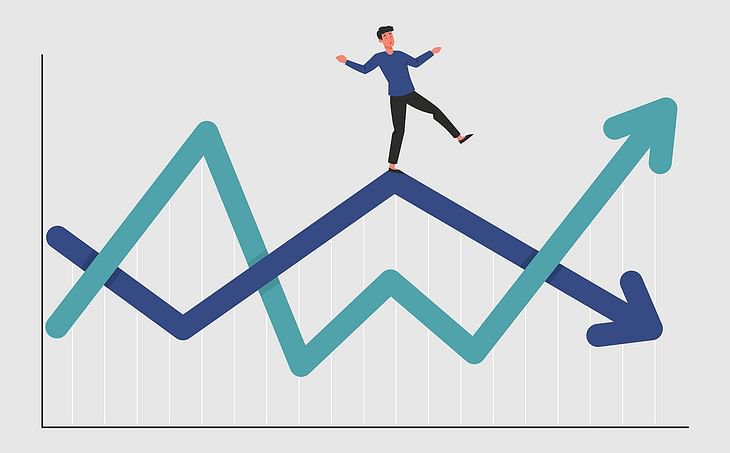 NIFTY opened the day at 18,094 with a gap-up of 78 points. Throughout the first half, Nifty was consolidating in a 50-point zone. Then, it gave a breakdown at around 12 PM and moved down slowly to close the day at 18,035, up by 20 points or 0.11%. 
BANK NIFTY started the day at 41,925 with a gap-up of 170 pts. Similar to Nifty, Bank Nifty also traded within a tight range of 130 points. In the second half, Bank Nifty broke down and gradually moved down by 99 points or 0.24% to close at 41,631.
Nifty IT (+1.6%), Nifty Realty (+1.3%), and Nifty Metal (+1.2%) closed well in the green. Nifty Finserv (-0.26%) and NIFTY Auto (-0.22%) fell the most today.
Major Asian markets closed mixed. European markets are trading in the green currently.
Today's Moves
ONGC (+5.7%) surged after posting strong Q3 results yesterday. Major brokerages said they are bullish on the stock.
TechM (+5.5%) is up more than 11% in 2 days, and at a 2.5-month high.
HAL (+7.3%) has signed multiple agreements with domestic & international entities at the Aero-India 2023 over the past few days.
PI Industries (+8.17%) has extended its rally. The stock has soared <12% in two days on the back of a better growth outlook.
Adani Trans (-4.8%) and ATGL (-5%) fell today as well. Adani Power's (+4.9%) ₹7,000 crore deal to buy DB Power assets has failed.
IndiGo (-4.4%) declined after shares worth ₹3,221 crore changed hands in a block deal.
Vodafone Idea's (-3.2%) loss widened by 10% to ₹7,990 crore in Q3.
Markets Ahead
NIFTY near 18,000 round level and Bank Nifty near 41,500 can act as good psychological as well technical support. Bank Nifty gave a break out of the long consolidation zone and level of 41,700 and Nifty close above 18,000 is a good sign.
For a further up move, NIFTY has to break out of the 18,200 crucial resistance and Bank Nifty has to cross the 42,000 resistance zone, then bullishness can be confirmed and a further up move can be expected.
How was expiry day for you? Let us know in the comments section of the marketfeed app!
Post your comment
No comments to display