Nifty Continues at Crucial Levels. Tata Motors Gains 6% - Post-Market Analysis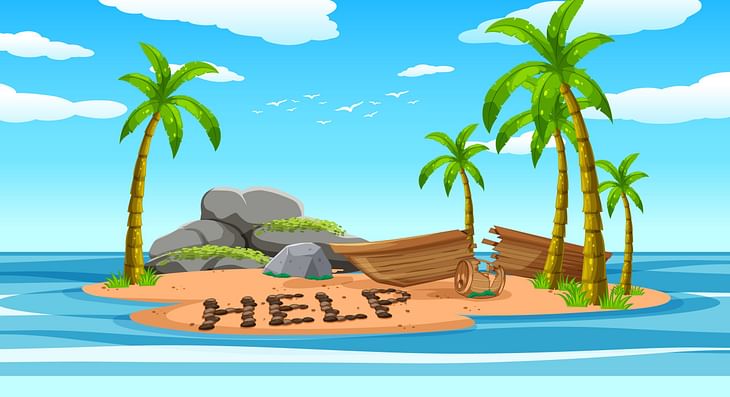 NIFTY opened the day at 18,121 with a gap-up of 20 pts. The index fell 270 pts to the day low and showed no intent to recover. Nifty gave up all the gains it made yesterday and closed the day at 17,914, down by 187 points or 1.03%.
BANK NIFTY started the day at 42,642 with a gap-up of 59 pts. The index moved down with strong momentum and hit a day low at 41,853. Bank Nifty closed the day at 42,014, down by 568 pts or 1.33%.
FIN NIFTY started the day at 18,758 with a gap-up of 26 pts. The index broke 18,500 and 18,430 supports today and finally took support at 18,400 towards the end. Fin Nifty closed the day at 18,474 down by 257 pts or 1.37%.
Nifty Bank (-1.3%), Nifty Finserv (-1.3%), and Nifty PSU Bank (-2.6%) moved down the most. Nifty Auto (+0.28%) closed with small gains.
Major Asian Markets are closed mixed. European markets are trading in the red.
Today's Moves
Tata Motors (+6%) ended as the Nifty 50 Top Gainer as Jaguar Land Rover wholesales rose by 5.7% during Q3 compared to the second quarter.
TCS (-1%) closed in the red as the quarterly results missed street estimates.
Other Tata stocks closed without major losses.
Adani Ent (-5.4%) closed as the Nifty 50 Top Loser.
Adani Ports (-2.4%), AWL (-2.4%), and Adani Power (-2.9%) also closed in the red. ATGL (-0.76%), Adani Green (+0.20%), and Adani Trans (+1.4%) shot up towards the end. 
From Bank Nifty, SBIN (-2%), HDFC Bank (-1.8%), IDFC First Bank (-1.5%) and ICICI Bank (-1.3%) fell more than 1%.
HDFC (-1.5%), Bajaj Finance (-1.5%), and Reliance (1.5%) also moved down. 
BofA  Securities (Bank of America) downgraded Bharti Airtel (-3.2%) to "underperform" from "neutral" because the risk-reward is unfavorable.
Cement stocks- Ultatech Cements (-1.6%), Ambuja Cements (-1.9%), ACC (-1.8%), Ramco Cements (-1.8%), and  India Cements (-1.7%) closed in the red.
RBI is formulating a plan to allow credit cards to be linked to UPI. Paytm (+2%) closed in the green.
Axis Bank (-0.69%) entered into a revised agreement with Max Financial (+4%) to acquire the remaining 7% stake in the company. 
GE Shipping's  (+2%) unit signed a contract to buy 2007 built 80T Anchor Handling Tug Cum Supply Vessel (AHTSV).
Sona Comstar (+5.9%) acquired a 54% stake in Serbian company Novelic.
Markets Ahead
It looks like it was a retest yesterday. Today's red-day candle engulfed yesterday's green candle body and there is a higher chance that the fall would continue.
If Nifty breaks 17,800 we can expect the index to near the support of 17,500. And also very super strong support can be expected below 17,200 if all these levels are broken.
Bank Nifty is not looking good and an immediate stop can be expected at around 41,500. The 39,700-40,000 region will be able to provide strong support this week.
The numbers below estimates from TCS have brought a lot of negativity and also keep an eye on Infy as the results will be out this Thursday. If Infy's numbers are bad, there would be a blood bath in Nifty IT.
Reliance made a double-bottom breakout yesterday. I am not sure if today's fall is just a retest or not. The 2520-2535 zone will give the answers to this.
HDFC and HDFC Bank are breaking their consolidation. It will be better to avoid these stocks for a few more days.
India and US inflation data will be this Thursday, only after market hours. 
AMFI Data:
December SIP inflows at Rs 13,573 crore vs Rs 13,307 crore (MoM).
Total Assets Under Management (AUM) Rs 39.88 lakh crore vs Rs 40.37 lakh crore (MoM).
Net equity inflow at Rs 7,280.40 corer vs Rs 2,224 crore (MoM).
Recently I heard a statement from Rolls Royce Global CEO- "Indians are amongst the biggest buyers of Rolls-Royces worldwide". We are a developing economy and still, we spend so much money on luxury items. Why is Indian car makers not exploring this category? Share your thoughts in the comment section below. 
Post your comment
No comments to display