Nifty Consolidates Above 19,520. RBI Announcement Tmrw! - Post-Market Analysis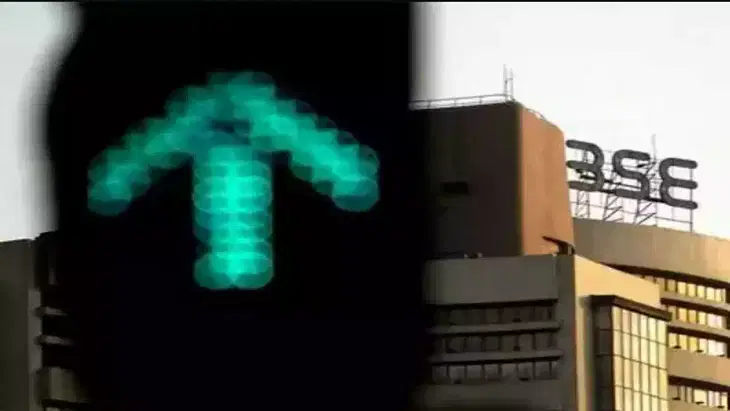 NIFTY started the day at 19,521 with a gap-up of 85 points. After an initial consolidation, the index fell sharply to hit the day's low at 19,485 levels. From there, Nifty moved up 90 points with strength to near 19,580. It consolidated in a 60-point range for the remaining part of the day. Nifty closed at 19,545, up by 109 points or 0.56%.
BANK NIFTY (BNF) started the day at 44,181 with a gap-up of 217 points. After opening, the index fell gradually to hit 44,110 levels. From there, Bank Nifty rose sharply by 285 points to hit 44,390 levels (day's high). Then, it slowly fell over 205 points from the day's high, making lower-lows along the way. BNF closed at 44,213, up by 249 points or 0.57%.
All indices except Nifty PSU Bank (-0.51%), Nifty Pharma (-0.3%), Nifty Metal (-0.25%), and Nifty FMCG (-0.1%) closed in the green. Nifty Media (+1.58%) moved up the most.
Major Asian markets closed in the green (Japan's Nikkei rose 1.7%). European markets are currently trading mixed.
Today's Moves
L&T (+2.06%) was NIFTY50's top gainer. The company's Buildings & Factories segment secured several 'large' projects across various business units.
Infibeam Avenues (+13.2%) broke its 2-day losing streak and surged up to 14% on the back of strong volumes.
Shares of Sobha (+6.48%) moved up after the company recorded sales worth ₹1,723.8 crore in Q2 FY24, a growth of 48.1% YoY.
PowerGrid (-1.26%) was NIFTY50's top loser.
Marico (-4.9%) fell sharply after the company said its consolidated revenue in Q2 FY24 would be lower due to price correction and forex impact.
Markets Ahead
Continuous net selling from FIIs is causing a lot of pressure in the Indian market. Nifty opened in the green and continued in the green zone. This might be a reflection of weekly expiry and cannot be considered an indication of reversal in the market.
But you can keep your faith in Nifty's 19,250 zone, which can trigger fresh buying in equities. Also, you can mark the 19,520 level as short-term and intraday support.

Yesterday's hammer formation in Nifty is slightly invalid now because the index couldn't form a connecting green candle today.

RBI's interest rate decision will be announced tomorrow at 10 AM.

Question of the day: Why do you think Trent Limited has two brands (Zudio and Westside) in the same market segment?

How did Nifty expiry go? Are you in net profit or loss? Let us know in the comments below!
Please tune in to The Stock Market Show at 7 PM on our YouTube channel!
Post your comment
No comments to display