Nifty Closes Near 19,700 After Big Gap-Up! - Post-Market Analysis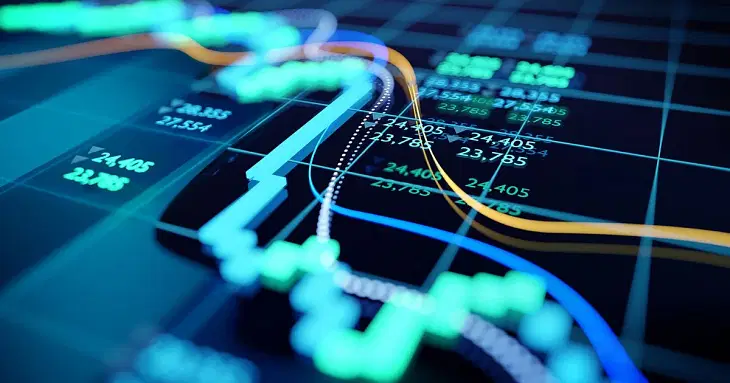 NIFTY started the day at 19,651 with a gap-up of 208 points. The index formed a 75-point red candle (5-min chart) at opening. Following this, it consolidated within a nearly 30-point range till 1 PM, gave a breakout of the consolidation, and gradually rose to 19,690 levels amidst some volatility. Nifty closed at 19,675, up by 231 points or 1.19%.
BANK NIFTY (BNF) started the day at 44,398 with a gap-up of 507 points. The index formed a 205-point red candle at opening! Then, it fell sharply to 44,165 levels and consolidated in a 95-point range for the rest of the day. BNF closed at 44,201, up by 310 points or 0.71%.


All indices closed in green. Nifty Realty (+2.95%) and Nifty IT (+2.59%) moved up the most.

Major Asian markets closed well in the green (Japan's Nikkei rose 2.5%). European markets are currently trading in the green.
Today's Moves
Eicher Motors (+5.5%) was NIFTY50's top gainer. The stock continued its strong up-move after the automaker posted better-than-estimated Q2 results.
Network18 (+10%) surged on the back of strong volumes.
Bajaj Finance (-1.86%) was NIFTY50's top loser.
Shares of Rajesh Exports (-8.05%) hit a three-year low after the company's Q2 profit fell 88% YoY to ₹45.3 crore.
Natco Pharma (-4.48%) fell sharply despite the company reporting a 6x jump in net profit to ₹369 crore in Q2.
Markets Ahead
Both Nifty and Bank Nifty have crossed their important resistance levels, indicating a bullish trend.
Nifty: The crucial resistance to monitor is at 19,700. A breakout from this level might lead Nifty to touch 19,850. On the other hand, the immediate support stands at 19,650. If there's a breakdown from this point, the index might experience a decline to 19,580 and 19,500 eventually. Given the current bullish trend in the markets, considering buying opportunities during each dip could be a strategic approach.
Bank Nifty: The critical support level to keep an eye on is 44,150. If this level is breached, BNF could potentially decline to the gap-filling zone at 43,900. Meanwhile, a breakout from 44,300 (resistance level) could propel BNF upward, reaching 44,300 initially and eventually climbing to 44,500.
There seems to be more space for Nifty to move on the upside than Bank Nifty. So you could take your trades accordingly!
The big gap-up today was influenced by positive global signals, particularly the softer-than-expected inflation data in the US and the UK. This suggests optimism regarding a potential end to the interest rate cycle (bond yields have also come down). Moreover, the decline in India's CPI inflation further contributed to the improved market sentiment.

Please join The Stock Market Show at 7 PM on our YouTube channel.
Post your comment
No comments to display