Final Hour Selling Drags Nifty Below 18,300. HDFC Twins Fall up to 2% - Post-Market Analysis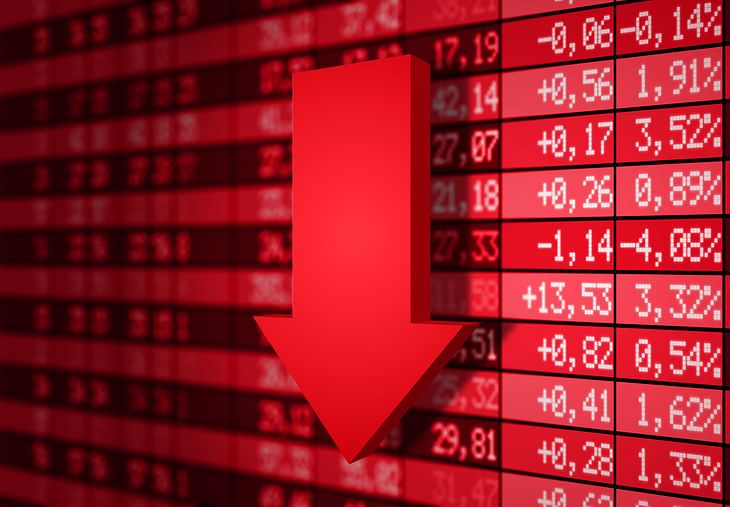 NIFTY started the day at 18,432 with a gap-up of 33 points. The index was weak right from the start. After the initial 90 points fall, NIFTY consolidated within just a 30-point range for most part of the day. In the end, it broke down to give a negative closing at 18,286, down by 112 points or 0.61%.
BANK NIFTY started the day at 44,144 with a gap-up of 72 points. The index saw bearishness near the all-time high (ATH) but mostly consolidated throughout the day in a range of 250 points (which was the first 5min candle range). Bank Nifty closed at 43,903, down by 168 pts or 0.38%.
All indices except NIFTY PSU Bank (+0.7%) and NIFTY IT (+0.18%) closed in red. NIFTY Media (-1.38%) fell the most.
Major Asian markets closed mixed. European markets are currently trading in the green.
Today's Moves
BPCL (+1.48%) was NIFTY50's top gainer. The company has signed exclusive bunkering rights with Cordeilla Cruises.
Sonata Software (+7.9%) jumped today. Brokerage firm HDFC Securities has set a target of Rs 1,000 on the stock. The company also reported a final dividend of Rs 8.75 per share for FY23.
Mazagon Dock Shipbuilders (+7.3%) surged on the back of strong volumes.
HDFC (-2.2%) was NIFTY50's top loser. Yesterday, the company said it will raise up to Rs 8,000 crore via bonds.
PVR Inox (-2.04%) hit a 52-week low. The multiplex operator reported a net loss of Rs 333 crore for Q4 FY23, compared to a net profit of Rs 16.1 crore in Q4 FY22.
After its non-stop rally ever since the company posted Q4 results, Zensar Tech fell 8.2% today.
Markets Ahead
Nifty was weak throughout the day and has formed a very strong bearish candle on a daily time frame. The support levels to watch out for remain the same: 18250-300 levels. The resistance to be watched can be 18450-500 zones. If Nifty breaches these support levels tomorrow, re-test, and continues the fall, we can expect the index to fall to 18,050 levels in the coming days.
Nifty broke down the important trendline it has been following. If the index retests the trendline and continues the fall, we can expect a good down move. So keep an eye on the trendline!
Bank Nifty is looking much more bullish and has been mostly consolidating near the ATH. So breaching the highs or lows can give us good directional moves.
Immediate supports to watch out for in BANK NIFTY are 43,500 and resistance levels would be the ATH of 44,150.
Did you trade in FIN NIFTY expiry today? How did it go? Let us know in the comments section of the marketfeed app.
Post your comment
No comments to display