Nifty Closes Above 200-DMA, Weaker Profit Booking. Bank Nifty in Resistance Zone - Post Market Analysis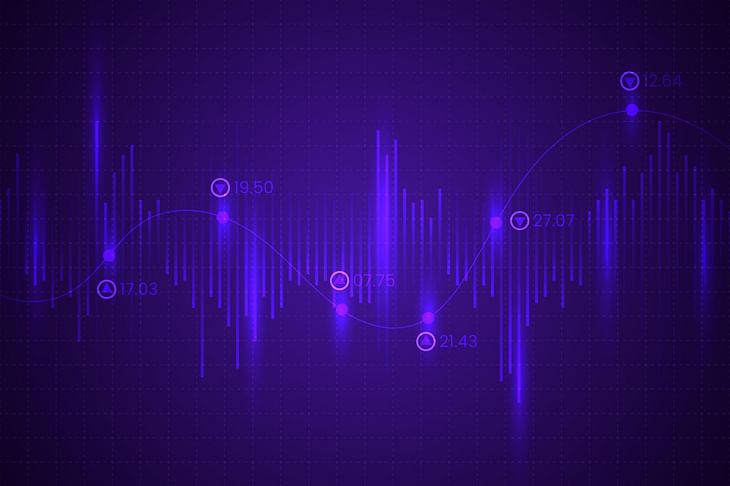 NIFTY opened the day at 17,079 up by 149 points. It witnessed profit booking and fell 120 points from the morning high. But the profit booking wasn't strong enough and the index took support near 17k. NIFTY broke out towards the end and closed the day at 17,158, up by 228 points or 1.35%.
BANK NIFTY started the day at 37,717, up by 339 points, and fell 520 pts from the day high to the day low. The index recovered a little and traded around 37,500. Bank Nifty ended the day at 37,491, up by 113 points or 0.30%.
All the indices except Nifty PSU Bank (-1.1%) closed in the green today.Nifty Auto (+1.2%), Nifty IT (+1.7%), Nifty Media (+1.4%) moved more than 1%. Nifty Metal (+3.8%) outperformed.
Major Asian markets closed mixed. European markets are trading in the green.
Today's Moves
Nifty 50 Top Gainer and Top Loser are the ones who announced Q1 results yesterday.
SBI Life (+8.6%) moved up after reporting an 18% YoY growth in Q1 earnings yesterday.
ICICI Prudential (+4.4%) and HDFC Life (+4.5%) also moved up.
Dr Reddy (-3.9%) ended as the Nifty 50 Top Loser even after posting healthy results.
Tata Steel (+7.2%) saw good buying after the stock split. From the same sector, Coal India (+4.1%), Hindalco (+5.7%), JSW Steel (+2%), Hind Copper (+3.3%), Jindal Steel (+3.1%), NMDC (+2%), National Aluminum (+3.2%), SAIL (+4.5%) and Vedanta (+3.5%) also gained.
Sun Pharma (+5.4%) announced a stellar Q1 consolidated net profit of Rs 2,060 crore vs Rs 1,444 last year.
HDFC (+1.7%) closed in the green after announcing its Q1 standalone net profit at Rs 3670 crore vs Rs 3000 crore last year.
NBFC stocks- SRTransFin (-5.5%), M&M Fin (-5.3%), IBul Housing Fin (-4.1%) saw profit booking again.
Deepak Fertiliser (+5%-UC) reported a 235% YoY growth in Q1 consolidated net profit to Rs 430 crore.
Piramal Enterprises (-3.7%) saw a sharp fall after reporting Q1 consolidated net profit at Rs 486 crore vs Rs 539 crore last year.
GESHIP (+4.7%) shot up after posting a Q1 consolidated net profit at Rs 450 crore vs Rs 12.4 crore last year.
PNB (-3.9%), Jubilant Food (-2.6%), LalPath Lab (+7.4%), Vedanta (+3.5%) and TVS Motor (+4.3%) closed with notable changes after posting Q1 results yesterday.
Markets Ahead
Nifty has made a very strong close today. The morning fall felt like a strong one, but buying reentered around 17k. It has gained for two weeks in a row, with an upside of 2.5% this week.
Nifty closed above 200 DMA for the first time in 3 months. The market should avoid a gap-down opening below 17k and then we may see more strength.
Looking into Nifty's technicals, we can expect a more clear profit booking at 17,500. Also, the temporary weakness in Bank Nifty will continue if it trades below the 37,400-500 region. Anyway, we can't avoid the fact that Nifty has ended with a solid monthly candle.
Nifty Auto ended as the Top Loser of the week while Nifty Media and Metal gained the most.
Index heavyweight- Reliance (+2.1%) continued the buying from yesterday.
France's GDP grew 0.5% in Q2 (QoQ) and the estimate was at +0.2%.
German GDP Q2 at 0.0% vs 0.2% previous vs Estimate of 0.1% (QoQ).
India Rupee closed with the biggest single-day gain in many months.
IRCTC (+5.7%) has been in a downtrend since the share split. The festive season is coming and new tour packages have been announced. Let's watch out for a trend reversal.
For what reasons do you expect the market to fall, other than a natural profit booking? Share your views in the comments section of the marketfeed app.
Post your comment
No comments to display