Nifty Closes Above 200-Day EMA Ahead of Interest Rate Decision Tmrw - Post-Market Analysis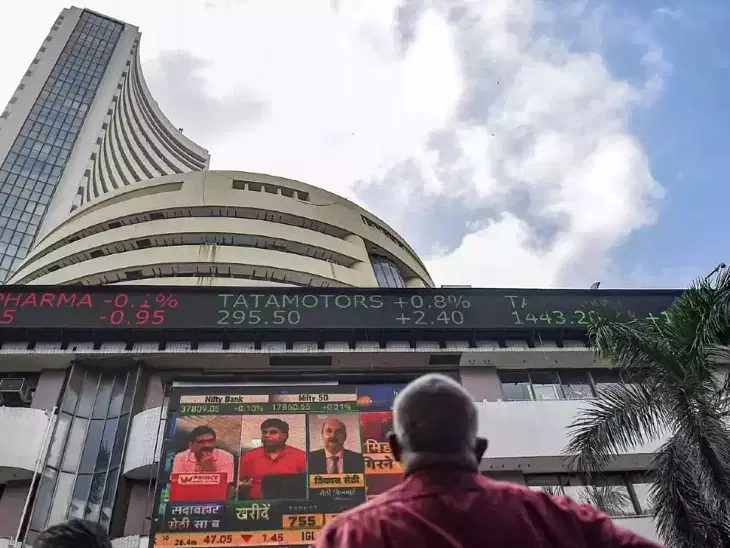 NIFTY started the day at 17,422 with a small gap-up of 24 points. The index was completely in an uptrend mode, though it faced multiple intraday resistances. NIFTY closed at 17,558, up by 159 points or 0.91%.
BANK NIFTY started the day at 40,972 with a gap-up of 159 points. The index moved close to 41,000 throughout the day. The index closed at 40,999, up by 186 pts or 0.46%.
NIFTY FMCG (+1.36%), NIFTY IT (+1.2%), and NIFTY Finserv (+1.1%) moved up the most. NIFTY PSU Bank (-0.79%) and NIFTY Auto (-0.55%) were the only indices that closed in the red.
Major Asian markets closed mixed. The German and French markets are currently trading in the red. UK's FTSE 100 is in green.
Today's Moves
LT (+4.04%) was NIFTY50's top gainer. The company has secured multiple contracts worth more than Rs 7,000 crore in the Middle East region.
HDFC Bank (+2.6%) moved up as both advances and deposits grew at a rapid pace in the March quarter (Q4 FY23). HDFC also surged 2.93%.
Nykaa (+7.7%) rallied after 5.54 million shares worth Rs 75.5 crore exchanged hands in a block deal.
Auto stocks Ashok Leyland (-4.4%), Eicher Motors (-2.35%), M&M (-1.2%), and Maruti (-0.6%) moved down today.
PNB Housing Finance (-14.3%) crashed by nearly 18% on the record date (April 5) of its rights issue.
Markets Ahead
The RBI will announce its interest rate decision tomorrow at 10 AM.
A 25 bps is expected by the market, and if there is a change from this, the markets may turn volatile.
We can watch two resistance in Nifty tomorrow- 17,535 and 17655.
It will be very important to watch 41,120 levels in Bank Nifty after RBI updates. On the downside, the 40,550-600 zone can be considered.
Nifty's and HDFC Bank's structures look very bullish now, and I will be watching today's highs. Keep in mind that Nifty has closed above the 200- Day EMA today, but is reaching the upper end of the downtrend channel.
Reliance is continuously testing the resistance trendline in the daily candle chart. Will it be a villain for Nifty or can a breakout be expected?
What levels are you watching out for expiry tomorrow? Let us know in the comments section of the marketfeed app!
Post your comment
No comments to display