NIFTY Closes Above 17,700. IT, Energy Stocks Shine - Post-Market Analysis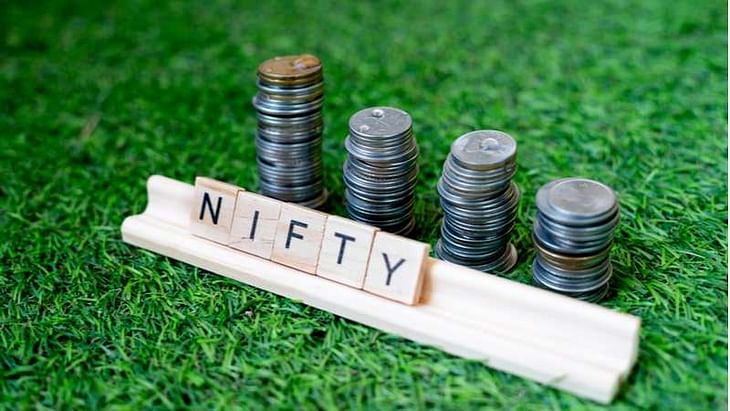 NIFTY opened the day at 17,680 with a gap-up of 86 points. The index was moving up after the opening and gained nearly 200 pts by 11 AM. But it faced a good sell-off at 17,800 resistance and moved down. NIFTY closed the day at 17,711, up by 117 points or 0.67%.
BANK NIFTY started the day at 41,418 with a gap-up of 167 pts. It initially moved up 250 points, took support near 41,670, and started to fall. BNF fell more than 410 points to 41,260 and then shot up in the last 30 mins to close at 41,350, up by 99 pts or 0.24%.
NIFTY IT (+1.2%) and NIFTY Auto (+0.9%) moved up the most. NIFTY Realty (-0.52%) and NIFTY PSU Bank (-0.23%) were the only indices that closed in the red today.
Major Asian markets closed mixed. The German and French markets are trading in the green, while the FTSE100 (UK) is in red.
Today's Moves
Adani Ent (+5.5%), Adani Green Energy (+5%), and Adani Trans (+5) continued their rally amid reports that the Adani Group will hold fixed-income roadshows this month in London, Dubai, and several cities in the US (to boost investor confidence).
Tata Motors' (+2.8%) subsidiary ​​Jaguar Land Rover posted a 33% YoY increase in sales in the UK market in Feb.
ONGC's (+2.5%) rise after can be attributed to the government's decision to cut the windfall tax on diesel exports.
Mahanagar Gas (+8.7%) shares surged after the company announced its first inorganic acquisition (of Unison Enviro) worth Rs 531 crore.
Global brokerage firm CLSA downgraded Britannia (-2.09%) from an 'underperform' rating to 'sell'.
Hinduja Global Solutions (-10.18%) fell sharply after turning ex-buyback & ex-dividend.
Markets Ahead
Now, we have a very crucial resistance to watch- 17,800. Also, 17,840,17,865 and 17,925 can be marked as immediate resistances. On the downside, keep an eye on 17,660, 17,630, 17,490 and 17,440 as intraday supports.
I don't have any proper reason to consider the current recovery as a rally. It has a high chance of losing strength in the 17,800-880 zone.
Let's see how Nifty reacts near the upper band of the falling channel.
Mark two levels in Bank Nifty: 41,100 and 41,700. A breakout from the levels can bring some momentum.
The Indian markets will be closed tomorrow (March 7) on account of Holi.
Who introduced you to the stock market? Are you glad they did? Let us know in the comments section of the marketfeed app!
Post your comment
No comments to display