NIFTY Closes Above 17,000 Amid High Volatility - Post-Market Analysis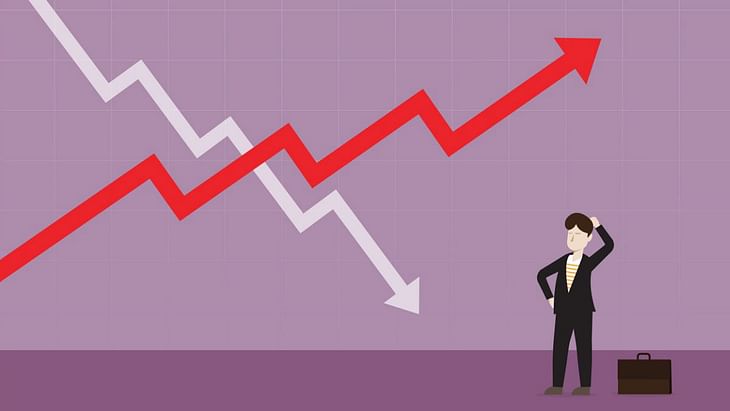 NIFTY started the day at 17,111 with a gap-up of 126 points. After the good gap-up, the index fell 1% from the opening high. But in the second half, it recovered well and came back above 17,000. NIFTY closed the day at 17,100, up by 114 points or 0.67%.
BANK NIFTY started the day at 39,442 with a gap-up of 309 points. Bank Nifty had a more beautiful intraday recovery with a reversal of 2% from the day low. The index closed at 39,598, up by 465 pts or 1.19%.
NIFTY Realty (+3.03%), NIFTY Metal (+2.39%), NIFTY Finserv (+1.19%) and NIFTY IT (+1.18%) moved up. NIFTY Media (-0.8%) fell the most.
Major Asian markets closed in the green. The UK market is trading slightly in the green, while German and French markets are in the red.
Today's Moves
HCL Tech (+3.7%) was NIFTY50's top gainer.
Realty stocks Oberoi Realty, Phoneix Ltd, Godrej Properties, Sobha, Lodha, Brigade Enterprises, DLF, and Prestige Estates closed 1.5-5.1% in the green.
VA Tech Wabag (+4.8%) gained after the company secured an order worth Rs 800 crore order from the Dhaka Water Supply & Sewerage Authority of Bangladesh.
Jubilant Pharmova (+10.3%) surged after the Canadian govt approved a loan of CAD 23.8 million to part-finance the capacity expansion of its manufacturing facility in Montreal.
Eicher Motors (-2%) was NIFTY50's top loser.
ITC (-1.5%) fell after 50 lakh shares of the company exchanged hands in a large deal.
Biocon (-8.8%) lost Rs 1,800 crore in market cap in just five minutes! A 2.3% equity stake in the company changed hands in a block deal today.
Markets Ahead
Nifty closed with gains for the second day. But on a weekly basis, it's in the red. The intraday structure showed some power today, but I think the bigger picture is to the downside.
Watch the long support trendline of Bank Nifty. Even if this is broken, I am expecting strong support from -the 35,700-36,000 zone (larger view).
Nifty has already broken a trendline in the weekly chart. But it will be better to watch the 16,750-800 zone and 16,450 level in Nifty.
The Indian economy has been giving good numbers and news during the last many weeks. But our stock market was showing weakness and volatility because of the global negativity.
UK inflation data will be out this Wednesday at 12 30 PM.
U.S. Fed interest rate decision will come out on Wednesday, at 11:30 PM.
How did your trades go this week? Are you net profitable or in loss? Let us know in the comments section of the marketfeed app.
Post your comment
No comments to display