Nifty Below 17K After Five Months - Pre Market Analysis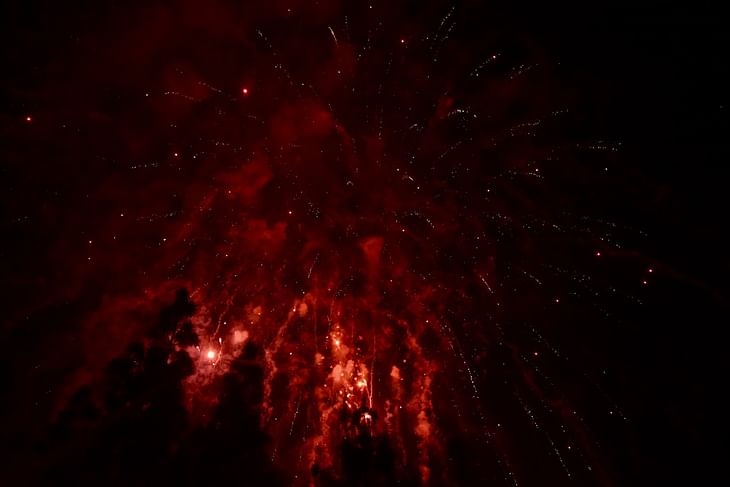 Here are some of the major updates that could move the markets today:
Stocks
Japanese promoter company Sumitomo Wiring Systems will likely sell 3.4% stake in Samvardhana Motherson International Ltd through a block deal on Thursday, according to reports.
The stock exchanges have put a freeze on 292.58 million shares of promoter group entities of Patanjali Foods Ltd for not meeting the minimum public shareholding norm within the stipulated deadline.
3i Infotech has incorporated a wholly-owned subsidiary in Singapore NuRe Infotech Solutions Pte Ltd. The subsidiary will engage in information technology
products related business
Vedanta Ltd said that it has repaid $100 million to Standard Chartered Bank through release of encumbrance on March 10.
Jubilant Foodworks plans to grow popeyes India network to 50 restaurants in the next one year.
What to Expect Today?
NIFTY opened with a gap-up at 17,181 and started moving in a down-trending channel. The index crossed 17K and closed at 16,973, down by 71 points or 0.42%.
BANK NIFTY opened with a gap-up at 39,847. The fall continued and the index reached 39K. BNF closed at 39,051, down by 360 points or 0.91%.
IT closed 0.24% in the red.
The US markets closed in the red and the European markets fell heavily yesterday.
The Asian markets are trading in the red.
The U.S. Futures and European futures are trading higher.
SGX NIFTY is trading at 17,005 with some gains.
NIFTY has supports at 16,885, 16,815 and 16,745. We can expect resistances at 17,100, 17,160, 17,210 and 17,300.
BANK NIFTY has supports at 39,150, 39,000 and 38,600. Resistances are at 39,300, 39,450 and 39,700.
NIFTY has the highest call OI build-up at 17,500. The highest put OI build-up is at 16,800.
BANK NIFTY has the highest call OI build-up at 40,000. The highest put OI build-up is at 39,000.
INDIA VIX is at 16.3.
Foreign Institutional Investors net-sold shares worth Rs 1,300 crores. Domestic Institutional Investors net-bought shares worth 1,800 crores.
Nifty has finally come below 17,000. This is happening after five months. The down-trend has turned out to be more serious than the bulls thought.
The highest put OI has been at 17K since the previous expiry. This will make the expiry day interesting.
Looking at the global cues, Credit Suisse shares falling led to negativity in the global markets, especially in Europe. This has aggravated the banking crisis. Though Sgx Nifty is trading with some gains, we may likely see negativity in the first hour.
We can see that the DIIs are battling the FII sell-off. But probably, it is not going into the index heavyweights.
US Wholesale Price Inflation dropped and retail sales came down. This will take pressure off the Fed.
As we discussed yesterday, the Tuesday expiry might have been hard for any aggressive option sellers. Some of them might see today's expiry as the day for recovery trades. Make sure that you follow discipline and do not revenge trade. Trade today as a fresh expiry day.
I will watch 16,980 on the downside in NIFTY. 17,150 can be watched on the upside.
Follow us on the marketfeed app's Signal section to get real-time updates from the market. All the best for the day!
Post your comment
No comments to display