Nifty and Bank Nifty Hits Fresh Highs! - Post-Market Analysis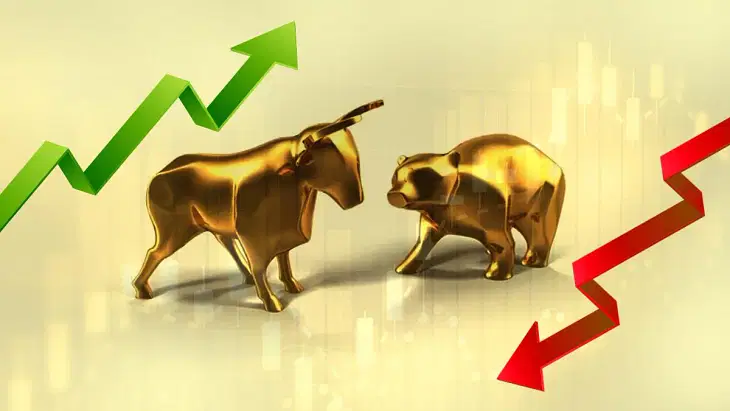 NIFTY started the day at 19,787 with a gap-up of 76 points— hitting a record all-time high again! Initially, a small profit booking was seen till 19,750 zones. From there, Nifty continued the rally to 19,820 levels and then saw a sharp fall to 19,700 round levels. The index consolidated with a positive bias for the rest of the day. Nifty closed at 19,749, up by 37 points or 0.19%.
BANK NIFTY (BNF) started the day at 45,754 with a gap-up of 305 points— hitting an all-time high. The index initially moved up to 45,900 levels and a small profit booking kicked in till 45,650 levels. Then, it moved back to the day's high, made a double-top pattern, and came under selling pressure to 45,300 levels (which was also a previous resistance zone that now acted as support). The index immediately rebounded 300 points and another round of sell-off happened till the day's low again. BNF closed at 45,410, down by 38 points or 0.09%.
All indices except Nifty IT (-1.06%) closed flat-to-red today. Nifty Media (-1.84%) and Nifty PSU Bank (-1.23%) fell the most.
Major Asian markets closed mixed. European markets are currently trading flat.
Today's Moves
Infosys (+3.67%) was NIFTY50's top gainer. The IT major secured a five-year deal worth $2 billion from an existing client. The company will post its Q1 results today.
Godrej Agrovet (+5.6%) after the Telangana govt allotted 47,000 acres for its oil palm business.
Polycab India (+5.4%) after net profit in Q1 FY24 beat analysts' estimates.
HDFC Life (-1.59%) was NIFTY50's top loser.
CCL Products (-8.6%) crashed after the company's operating margins for Q1 fell by 115 basis points to 16.23%.
Markets Ahead
Nifty and Bank Nifty are clearly bullish as we've been mentioning in the previous post-market reports. The targets of 19,800 in Nifty and the ATH of Bank Nifty were hit today and the indices moved according to our analysis.
Both indices have rallied without giving much of a retracement, and every dip is getting bought. But looking at the fall from their respective all-time highs, Nifty and Bank Nifty might come under some selling pressure if there's a follow-up tomorrow.
Nifty: The major support for Nifty will now be 19,700 zones (which was today's low) and the major resistance will be the 19,750-780 zones, where the index faced multiple rejections. The next major resistance will be the 19,820 zone. So a breakout from 19,750-780 with a re-test may give a first target of 19,820 and then 19,840 eventually (which is also a pivot level).
Bank Nifty: The index is now at a support zone near 45,300-350. If support is being taken from here, we can expect Bank Nifty to move up to 45,560 zones and then eventually to 45,850 zones (which is near an all-time high and that can act as a major resistance).
Fin Nifty was as volatile as Bank Nifty today! Every 5min candle movement was huge— causing trouble to both option buyers and option sellers. In this kind of choppy expiries, money management and following proper rules will be the biggest weapon for traders.
Don't forget to tune into The Stock Market Show at 7 PM on our YouTube channel!
How did FIN NIFTY expiry go? Let us know in the comments section of the marketfeed app.
Post your comment
No comments to display