Nifty Above 18K - Pre Market Analysis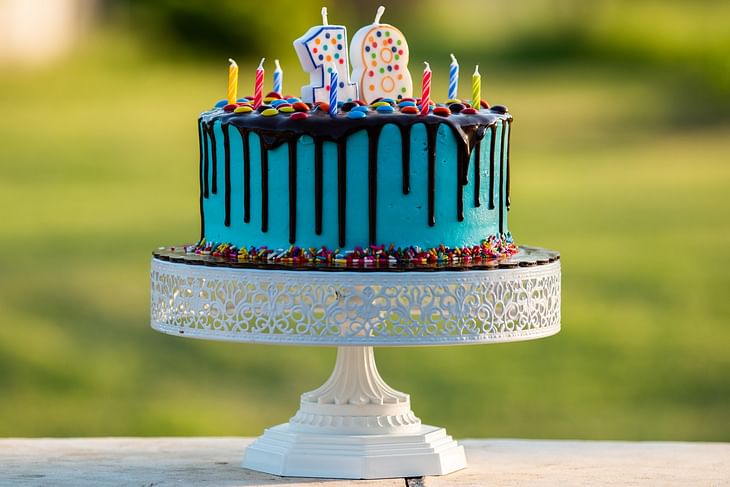 Here are some of the major updates that could move the markets today:
Stocks
UltraTech Cement's consolidated net profit fell 36% to Rs 1,666 crore for the fourth quarter ended March. Revenue from operations during the fourth quarter rose 18% to Rs 18,562 crore.
RBL Bank reported a 37% YoY rise in its net profit at Rs 271 crore in the March quarter. Its net interest income (NII) grew 7% YoY.
IDBI Bank 64% year-on-year (YoY) jump in its March quarter profit at Rs 1,133 crore while its net interest income (NII) rose 35% to 3,279 crore.
Kotak Mahindra Bank reported a 26.3% rise in its March quarter net profit at Rs 3,495.6 crore and net interest income (NII) jumped 35% to Rs 6,102.6 crore.
Mahindra Finance's standalone net profit for the March quarter rose 14% year-on-year to Rs 684 crore. Net interest income for the quarter stood at Rs 1,723 crore, which is higher by 13% year-on-year.
What to Expect Today?
NIFTY opened flat at 17,955, took support at 17,885 and rallied heavily on Friday. There was a steady up-move and the index explosively broke 18K in the last hour. NIFTY ended the day at 18,065, up by 150 points or 0.84%.
BANK NIFTY opened flat at 43,087 and moved down. The index took support at 42,825 and moved higher. There was a big 3 PM up-move and the index closed at 43,234, up by 233 points or 0.54%.
FIN NIFTY opened flat at 19,120 and moved down. Support was taken around 18,980 and the index rallied. FIN NIFTY ended the day at 19,162, up by 65 points or 0.34%.
IT moved up by 1.29%.
The US markets rallied on Friday and closed flat yesterday. The European markets closed higher on Friday. Monday was a holiday for Europe on account of Labour Day.
The Asian markets are trading in the green now but some markets remain shut.
The U.S. Futures and European futures are trading flat.
SGX NIFTY is trading lower at 18,240.
All the factors combined indicate a flat opening.
NIFTY has supports at 18,000, 17,955 and 17,885. We can expect resistances at 18,135, 18,200 and 18,225.
BANK NIFTY has supports at 43,000, 42,850 and 42,600. Resistances are at 43,265, 43,500 and 43,680.
FIN.NIFTY has supports at 19,100, 19,045 and 18,975. We can expect resistances at 19,200, 19,285 and 19,320.
NIFTY has the highest call OI build-up at 18,000. The highest put OI build-up also is at 18,000.
BANK NIFTY has the highest call OI build-up at 43,000. The highest put OI build-up also is at 43,000.
FIN NIFTY has the highest call OI build-up at 19,250. The highest put OI build-up is at 19,000.
INDIA VIX dropped to 10.9.
Foreign Institutional Investors net-bought shares worth Rs 3,300 crores. Domestic Institutional Investors also net-bought shares worth 300 crores.
Monday was a holiday on account of Maharashtra Day. The main global markets except for the US markets remained shut yesterday as it was Labour Day.
First Republic Bank share prices fell heavily and have just 3% of the share value it had in January. JP Morgan said that they will take up the bank assets and hence, the share price of JP Morgan rose yesterday. The market took the news positively.
The impact of positive results was able to win the battle against weaker GDP and fear of banking crisis. Now that the banking crisis is almost taken care of, the challenge ahead of the market is the Fed interest rate decision that will be out on Wednesday.
Our markets are continuing the big rally and NIFTY has crossed 18K. There are positive cues to support the rally now. India's factory activity for April hit a 4-month high. GST Collections also came at an all-time high figure. On top of these, the government has reduced windfall tax on crude oil.
Kotak Bank came up with stellar results over the weekend. The heavyweight HDFC will announce their results on Thursday.
18,135 is a major level in the weekly chart. The last week's move boosted the confidence of the bulls by reversing the long down-trend. The pace is a bit alarming looking at the possibility of a fierce down-move. But considering the point that the major levels have been broken on the upside, we can say that the marker is in favour of bulls.
It is expiry for FIN NIFTY today. VIX is below 11 and this will affect the premium. As we always say, low VIX and wide moves on expiry days form the perfect recipe for disaster in non-directional option selling.
Note that NIKKEI is steadily moving down after a gap-up opening. The index is trying to take support now. Follow the price action here for better clarity in our markets.
I will watch 18,000 on the downside in NIFTY. 18,135 can be watched on the upside.
Follow us on the marketfeed app's Signal section to get real-time updates from the market. All the best for the day!
Post your comment
No comments to display