Nifty Above 18k. HDFC Bank Starts Moving, Feeling Deja vu? - Post Market Analysis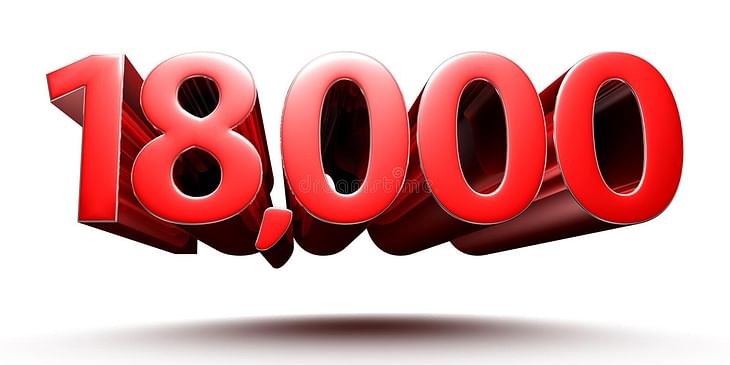 NIFTY opened the day at 17,910 with a gap-up of 123 points. The index traded with multiple consolidations and stayed strong above 17,940 support. With the help of last-hour movements, Nifty closed the day at 18,012, up by 225 points or 1.27%.
BANK NIFTY started the day at 41,265 with a gap-up of 274 points. It traded in a tight range of 200+ pts with lesser volatility. Bank Nifty closed at 41,307, up by 317 points or 0.77%.
All the indices closed in green. Nifty Auto (+1.4%), Nifty Finserv (+1.3%), Nifty IT (+1.45%), and Nifty Pharma (+1.2%) gained well.
Major Asian Markets closed mixed with around 1% change. European Markets are trading flat.
Today's Moves
Ultratech Cement (+4.1%) closed as Nifty 50 Top Gainer today.
Other cement stocks- ACC (+2.8%) Grasim (+2.2%) India Cements (+2.6%), Ambuja Cements (+2.4%), Shree Cements (+4.1%), Ramco Cements (+3.3%), and JK Cements (+4.3%) also moved up.
Apollo Hospital (-1%) closed as the Nifty 50 Top Loser today.
All the Nifty Auto stocks closed in the green today ahead of monthly sales data from tomorrow. Ashok Leyland (+2.7%), Eicher Motors (+2.1%), Hero MotoCorp (+1%), M&M (2.8% and TVS Motors (+1.6%) gained.
L&T (+2.4%) bagged power transmission orders worth Rs 1,000-2,500 crore in Saudi Arabia.
SunPharma (+2.7%) moved up ahead of Q2 results tomorrow.
Bandhan Bank (-10.1%) hit the lowest level of this year after posting weak Q2 results.
Ramkrishna Forgings (+3%) moved up after securing orders worth more than Rs 1100 crore.
HFCL (+7.4%) closed near the major resistance above the 82 levels after securing orders from Reliance Projects and Property Management Services
Nykaa (+17.2%) zoomed today after falling for many days. They have revised the record date of the 5:1 bonus issue from Nov to Nov 11. But the lock-in period for pre-IPO shareholders ends on November 10. Tricky, right?
LIC Housing Fin (-3.7%) moved down ahead of its earnings tomorrow
Trent (+4.7%) broke a horizontal resistance around the 1490 level and hit a fresh all-time high.
Markets Ahead
Nifty hits 18k after one and a half months!
Nifty has closed well above 18k, the only concern is the gap formed today.
Bank Nifty underperformed Nifty today, because of a 10% fall in Bandhan Bank and no support from others.
ICICI Bank, Axis Bank, and SBI have already made their rally, and now is the chance for HDFC Bank. It has broken the 1477 resistance and closed near a major long-term resistance trendline. It has many hurdles above 1500 levels. But if it makes a weekly close above 1530, we can expect more momentum.
Reliance once again closed near the trendline resistance. Will be watching the stock throughout the week.
Nifty's 17,940 and Bank Nifty's 41,200 levels are expected to act as immediate supports.
Fin Nifty has gained well today. Because tomorrow is an expiry, if the 18,550-580 zone is broken we can expect some movements.
Déjà vu? After a recovery rally of one month, Nifty broke 18k on April 4, 2022, the same as today (recent rally of one month). That day also HDFC Bank was the highest Nifty 50 contributor. And from there we saw a huge fall in the market. Just sharing a fun fact!
From today, the European market will open at 1:30 PM every day. After the last Sunday of October of every year, European markets open at 1:30 PM, and the 12:30 PM opening happens after the last Sunday of March every year.
According to SBI research, the probability of a 75 bps hike in December is very low. Is inflation cooling down? What do you think? Share your answers in the comments section of the marketfeed app.
Post your comment
No comments to display