Nifty Above 18,600, Bank Nifty Near 44k and Rocketing PSU Banks - Post Market Analysis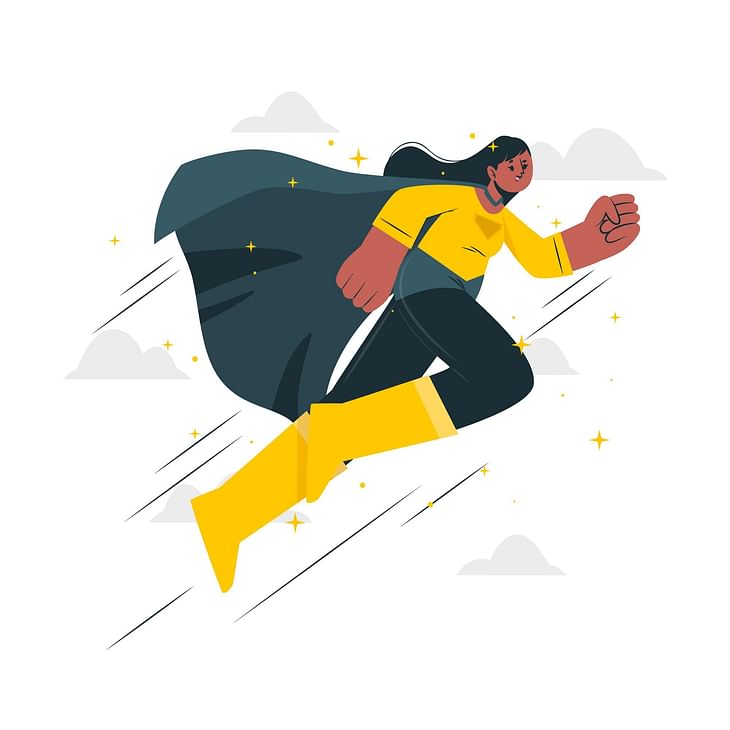 NIFTY opened the day at 18,524 with a gap-up of 27 pts. Nifty showed good strength today, moving 120+ pts from day low to day high. Nifty closed the day at 18,608, up by 110 points or 0.60%.
BANK NIFTY started the day at 43,793 with a gap-up of 84 pts. The index hit a fresh all-time high at 43,983, just 17 pts below the 44k mark. Bank Nifty closed the day at 43,946, up by 237 pts or 0.54%.
FIN NIFTY started the day above yesterday's high. The index moved 90+ ps from the opening low, but couldn't break 19,430 resistance. Fin Nifty closed the day at 19,409, up by 96 pts or 0.50%.
Nifty PSU Bank (+3.8%) outperformed everything. Nifty IT (+1.1%) also gained while others closed flat to mixed.
Major Asian Markets closed mixed. European Markets are trading flat.
Today's Moves
IndusInd Bank (+2.3%) is on a beautiful rally, making higher highs and higher lows.
Apollo Hospital (-1.3%) closed as the Nifty 50 Top Loser. The stock recently broke out of the 4625 resistance and is taking support there now.
Nifty IT stocks- HCL Tech (+1.5%), Infosys (+1.6%), TCS (+1.4%) and TechM (+1.3%) closed in the green today.
BSE (+3.3%) added 1 crore investors in 148 days and reached a 12 crore mark.
From Nifty PSU Bank, Bank India(+3.8%), Maharashtra Bank (+10.4%), Central Bank (+17.3%), Indian Bank (+9.1%), IOB (+14.9%), PSB (+9.9%), UCO Bank (+20%) and Union Bank (+7%) gained.
UCO Bank (+20%UC) shares doubled in less than a month. Today block trades of 71.7 lakh shares happened in the stock.
Bandhan Bank (+1.9%) said that it has received a claim under Govt scheme for FY23 of Rs 916 crore.
Railway PSU stocks- IRCON (+2.5%) RVNL (+2.6%) RITES (+3.8%), and IRFC (+1.2%) closed in the green.
Dredging Corp (+3.1%) moved up after securing an order of Rs 770 crores.
Paytm (+2%) closed in the green ahead of its board meeting today to consider share buyback.
KEC International (+4.3%) has received orders worth Rs 1,349 crore across its various businesses.
Vedanta (+1.3%) signed pacts with 30 Japanese tech companies to develop Indian semiconductor manufacturing.
Tata Motors (+1%) said that it will increase the prices of commercial vehicles from Jan 2023.
According to SIAM Nov Data, total vehicle sales are at 15.58 lakh units, up 20% compared to last year and passenger vehicle sales are up 28% YoY at 2.76 lakh units.
Markets Ahead
Nifty PSU Bank is unbelievable, They are having a multi-year breakout and have reached the 2011 April levels.
Nifty closed above 18,600- it's previous all-time high. 
Bank Nifty is trading just below 44,000 and let's see how it reacts there. For the short term, we can set a target of 44,600.
Though HDFC Bank moved down today, it is still trading above 1640 support.
India's inflation came out yesterday at 5.9%, better than estimates and also below 6%. Last week RBI said that they will bring CPI below 6% and then slowly closer to the target.
U.S. inflation data will be out today at 7 PM. Also, we have the Fed interest rate decision tomorrow.
.
India's Defence Minister said that the Indian army stopped Chinese troops from entering our territory on Dec.9. And no Indian lives have been lost and no serious injuries sustained in clashes with Chinese troops.
Germany Nov CPI (YoY) came out at 10% vs 10.4% previous vs the estimated 10%.
India's inflation moved above 6% and is now colling down. Did you experience this change in inflation in your daily life? Share your experience in the comment section below.
Post your comment
No comments to display