Happy New Year to All! Nifty Ends 2022 With 4.3% Gains - Post-Market Analysis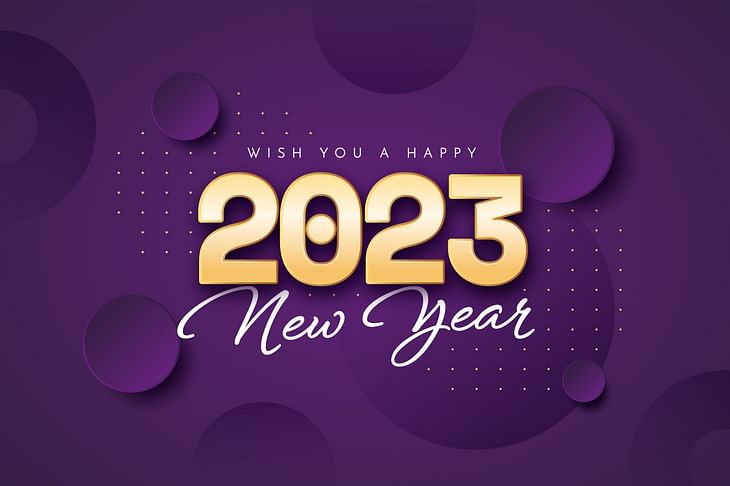 NIFTY opened the day at 18,259 with a gap-up of 68 pts. From the morning, the index was very slow-moving and consolidated around the 18,200 level. At 3 PM it fell 110+ pts in a few mins and lost 18,130 support also. Nifty closed the day at 18,105, down by 85 points or 0.47%.
BANK NIFTY started the day at 42,401 with a gap-up of 149 pts. The index lost 43,300 support in the morning itself. After the 3 PM move, the index broke 43,000 and hit a day low at 42,833. Bank Nifty closed the day at 42,986, down by 265 pts or 0.61%.
FIN NIFTY started the day at 19,161 with a gap-up of 71 pts. The index made a triangular pattern and it was broken after 1 PM. Fin Nifty closed the day at 18,981, down by 109 pts or 0.57%.
Nifty PSU Bank (+1.5%) and Nifty Realty (+0.95%) closed with notable changes.
Major Asian Markets closed flat to green. European Markets are trading in the red.
Today's Moves
Bajaj Finserv (+2.3%) closed as the Nifty 50 Top Gainer. Bajaj Finance (+0.99%) also gained.
SBI Life (-2.1%) ended as the Nifty 50 Top Loser.
But GICRE (+6.4%) and NIACL (+9%) gained well.
ICICI Bank (-1.9%), HDFC (-1.4%), Bharti Airtel (-1.78%), and ITC (-1.1%) also featured in the Top Losers list.
Kalpataru Power (+1.6%) won an order worth Rs 1247 crores.
SSWL (+2.7%) repaid term debt of Rs 81.26 crore
Markets Ahead
Happy New Year All!
A wonderful year is ending. We have been in this together and let's continue to do so. 
Nifty marks yearly gain for 7 consecutive years for the first time in 28 years. 33 stocks in Nifty 50 ended in the green this year.
Nifty IT gave negative returns this year, for the 1st time since 2016.
The Nifty Pharma index fell nearly 12% this year, the biggest yearly fall in 6 years.
Even with today's fall in the market, we can say that market has ended well. Because Nifty (18,130), Bank Nifty (43,330) and Fin Nifty (19,200) are not far away from their crucial levels. 
How was your 2022? More importantly, what did you learn this year? Share your experience, learnings and analysis in the comment section below.
Post your comment
No comments to display