Neo-banks: Disrupting the Banking Industry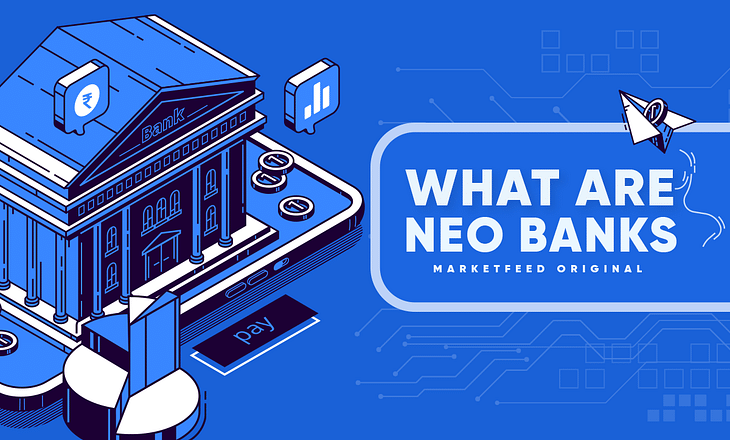 Neobanks have taken the world by storm. They are the next evolution of banking and are gradually gaining momentum in India. Tech-savvy millennials and small businesses are turning to neobanks as a result of its distinct features. In this article, we discuss what neobanks are and how they are disrupting the global banking industry.
What are Neobanks?
A neobank is a financial institution that operates exclusively online and without physical branch networks. They are financial technology (fintech) companies that offer money management services digitally or via mobile apps. Neobanks can be considered as a cheaper alternative to traditional banks as it does require physical branches or infrastructure. It uses advanced technology and artificial intelligence (AI) to provide personalised services to customers while minimising operating costs.
To date, the Reserve Bank of India (RBI) has not allowed banks to become 100% digital yet due to safety concerns. Thus, neobanks do not carry banking licenses of their own. It can only be established in partnership with existing traditional banks. This factor also imposes a limit on the range of services that can be offered by a neobank.
Neobanks require minimum paperwork, are affordable, and charge very low transaction fees. Some even provide higher-than-average interest rates on deposits. No more long queues, unending paperwork, and slow/inefficient banking officials!
Services Offered by Neobanks:
Neobanks offers a seamless technological process for account opening or onboarding. As a result of their progressive approach towards solving customer grievances, neobanks provide instant chat support (chatbots) and direct contact with agents. It also helps in tracking your expenses and budgeting through AI-based systems. Various neobanks allow you to link and track the transactions of multiple bank accounts. They are cheaper, quicker, and can help you make informed decisions on all aspects of banking.
It also focuses on foreign exchange (forex) cards, credit cards, cash processing, cost management, and loan products globally. Some neobanks offer value-added services such as accounting, Goods & Services Tax (GST) compliance, and payroll management. They have easy-to-use interfaces, advanced security, and an innovation-first attitude.
Thus, neobanks help in bridging the gap between the services that traditional banks offer and the constantly evolving expectations of customers in today's digital age. They are still in the early stages in India but could be the new normal going forward.
The Way Ahead
We are witnessing a massive shift in the finance/banking industry. Traditional banks are recording a drastic decline in footfall (or branch visits) across the globe. They are finding it difficult to adapt to the changing needs of a tech-savvy generation. On the other hand, online banking and digital wallets have become extremely popular. According to a report from KBV Research, the global neobanking market is expected to hit $333.4 billion by 2026, at a compounded annual growth rate (CAGR) of 47.1%. Neobanks will allow its customers to ride on technology that most traditional banks will not be able to catch up to.
Neobanks are expanding at a rapid pace by leveraging state-of-the-art technologies to attract customers. The most prominent neobanks in India include Jupiter, Fi Money, Niyo, RazorpayX, OcareNeo, ZikZuk, and InstantPay. As per industry experts, the key to the success of neobanks lies in building trust amongst consumers, adopting the right technology, business strategy, and work culture.
India's central bank (RBI) continues to prioritise the physical presence of banks. It has spoken about the need for digital banking service providers to have some physical presence to ensure increased security. Since the RBI does not provide a license on digital banking, every neobank has to be attached to a traditional bank. Thus, many people would find it difficult to trust neobanks. Neobanks are not ideal for those who prefer face-to-face interactions for quick remedies.
What are your views on neobanks? Are you using one currently? Let us know in the comments section of the marketfeed app.
Post your comment
No comments to display