Negative Global Cues; Will 17K Be Protected This Week? - Pre Market Analysis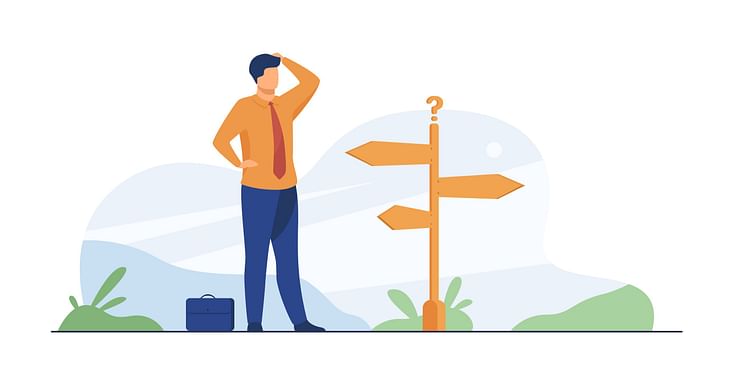 Here are some of the major updates that could move the markets today:
Stocks
Electronics Mart India will make its debut at the bourses on Monday. The company sold its shares between October 4-7 to for Rs 59 apeice to raise 500 crore via its initial stake sale. The company was commanding a strong premium in the grey market ahead of its listing.
HDFC Bank reported a 22.30 per cent jump in its consolidated net profit for the September quarter at Rs 11,125.21 crore. The Mumbai-headquartered lender had reported a consolidated net profit of Rs 9,096.19 crore in the year-ago period.
Bajaj Auto reported a 16 per cent decline in its consolidated net profit to Rs 1,719 crore for the September quarter, hit by a 25 per cent dip in overseas shipments. The Pune-based company had posted a consolidated net profit of Rs 2,040 crore in the July-September quarter of the previous fiscal.
Adani Enterprises will acquire SIBIA Analytics and Consulting Services, a Kolkata-based advanced analytics and machine learning company, for an undisclosed amount.
Shree Cement reported a 67.5 per cent decline in consolidated net profit to Rs 183.24 crore in the second quarter ended September 2022, impacted by higher power and fuel cost. The company had posted a consolidated net profit of Rs 563.94 crore in the same quarter last fiscal.
What to Expect?
NIFTY opened with a huge gap-up at 17,293 on Friday. The index made a high above 17,340 but there was selling pressure and NIFTY closed at 17,185, up by 171 points or 1.01%.
BANK NIFTY opened with a gap-up at 39,381 and consolidated in a range of 400 points. BNF closed at 39,305, up by 1.76%.
IT closed 1.6% higher.
The US markets moved down. The European markets moved higher.
The Asian markets are trading lower.
The U.S. Futures and the European futures are trading higher.
SGX NIFTY is trading at 17,085 indicating a gap-down opening.
NIFTY has supports at 17,140, 17,085, 17,000 and 16,960 . We can expect resistances at 17,235, 17,310, 17,430 and 17,500.
BANK NIFTY has supports at 39,250, 39,000 and 38,800. Resistances are at 39,400, 39,600 and 40,000.
NIFTY has the highest call OI build-up at 17,500. The highest put OI build-up is at 17,000.
BANK NIFTY has the highest call OI build-up at 39,500 and the largest put OI build-up is at 39,000.
Foreign Institutional Investors net-sold shares worth Rs 1,000 crores. Domestic Institutional Investors net-bought shares worth 1,600 crores.
INDIA VIX dropped to 18.3.
The global markets look negative now. This will give a start near 17K for the week as we had the previous week. Let us see if our markets can survive this wave above the level. The bulls will not spare any positive cue but the US markets are at a more critical zone compared to the Indian markets.
Wholesale Price Inflation came out at 10.7%, much better than the previous figure and the estimate. However, WPI does not have a major influence unlike CPI.
HDFC Bank announced their quarterly results as mentioned above. Let us see how the stock moves today.
IT and BNF performed well last week. It was Reliance and the Mid-cap stocks which spoiled the party. Reliance moved down by 2.5% last week. Let us watch the stock today.
As I said yesterday in the Dalal Street Week Ahead arcticle, I will be closely following the US markets for this week. 28,700 is a crucial level. Our market is in a major zone and it is critical as to which side the index breaks out.
I will be watching 17,235 on the upside and 16,960 on the downside.
Follow us on the marketfeed app's Signal section to get real-time updates from the market. All the best for the day!
Post your comment
No comments to display