Negative Global Cues - Pre Market Analysis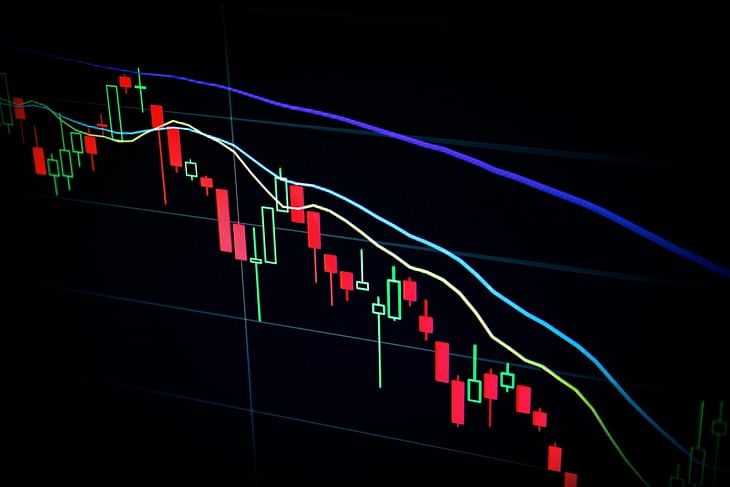 Here are some of the major updates that could move the markets today:
Stocks
Adani Wilmar has delivered strong double-digit volume growth at 25% for the first quarter ended June. However, sales declined 15%, mainly due to sharp drop in edible oil prices.
The Reserve Bank of India has granted approval to Tata AMC to acquire a stake in DCB Bank up to 7.5%.
RRP Infra Projects Ltd has been received a letter of acceptance for a new project worth Rs 289 crore
What to Expect Today?
NIFTY opened flat at 19,389 and consolidated. There was a 3 PM rally and NF closed flat at 19,398.
BANK NIFTY opened flat at 45,209 and underperformed. There was a bearish consolidation and the index closed at 45,152, down by 150 points or 0.33%.
IT moved up by 0.38%.
The US markets closed slightly in the red. The European markets moved down.
The Asian markets are trading lower.
The U.S. Futures and European futures are trading in the red.
GIFT NIFTY is trading lower at 19,465.
All the factors combined indicate a flat to gap-down opening.
NIFTY has supports at 19,340, 19,300, 19,265 and 19,230. We can expect resistances at 19,400, 19,435, 19,450 and 19,500.
BANK NIFTY has supports at 45,100, 45,000 and 44,780. Resistances are at 45,370, 45,650 and 45,800.
NIFTY has the highest call OI build-up at 19,500. The highest put OI build-up is at 19,300. PCR is 1.3.
BANK NIFTY has the highest call OI build-up at 45,500. The highest put OI build-up is at 45,000. PCR is 1.1.
INDIA VIX is at 11.9.
Foreign Institutional Investors net-bought shares worth Rs 1,600 crores. Domestic Institutional Investors net-sold shares worth 400 crores.
The trendline we discussed was broken but there was no proper trade over there as the market had strong buyers. The 3 PM rally is a proof for the buying interest though it could have been due to the covering of existing shorts.
We can watch Bank Nifty's zone of 45,100 to 45,000. Once this level is broken, there can be further down-move but it would be hard as there are strong buyers in the zone. Watch the morning price action carefully.
Fed Minutes said that the officials wanted to take a pause to get more time. But unlike earlier thought, there was difference in opinion and there were members who wanted hikes. There could be more hikes coming up but at a slower pace.
The global markets are not favourable now for an up-move. Let us see how our markets react just after opening.
The last Fin Nifty expiry was disastrous for many option sellers due to the insane premium movement. So, be careful today.
I will watch 19,340 on the downside in NIFTY. 19,435 can be watched on the upside.
Join us on the Expiry Day Live Trading on YT!
Make sure that you tune in to The Stock Market Show at 7 PM on our YoutTube channel 'marketfeed by Sharique Samsudheen'. Follow us on the marketfeed app's Signal section to get real-time updates from the market. All the best for the day!
Post your comment
No comments to display