Mukesh Ambani Resigns as Director of Reliance Jio - Top Indian Market Updates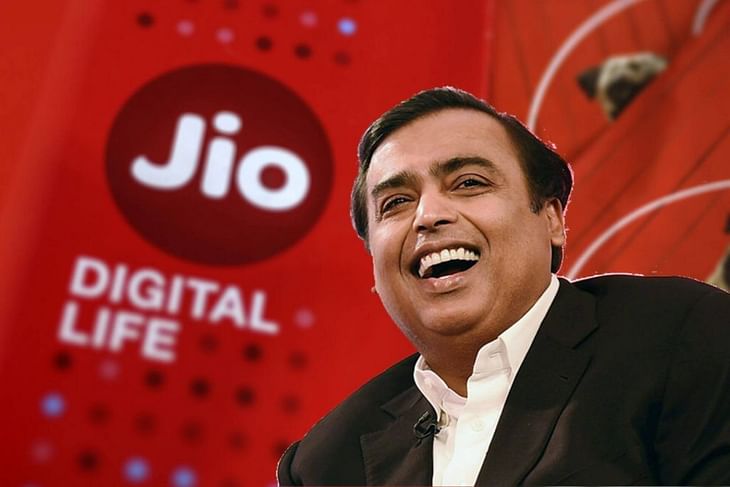 Here are some of the major updates that could move the markets tomorrow:
Mukesh Ambani resigns as director of Reliance Jio
Mukesh Ambani has resigned from the board of his group's telecom arm, Reliance Jio Infocomm Ltd. He has handed over the reins of the company to his elder son Akash. In a stock exchange filing, Reliance Jio said its board has "approved the appointment of Akash M Ambani, non-executive director, as chairman of the Board of Directors of the company."
Read more here.
Tata Steel to ramp up Neelachal Ispat Nigam's operation to 1.1 MTPA within a year
Tata Steel Ltd (TSL) Chairman N Chandrasekaran said the company will boost the operation of Neelachal Ispat Nigam Ltd (NINL) to a rated capacity of 1.1 million tonnes per annum (MTPA) within the next year. In January 2022, Tata Steel Long Products (a subsidiary of TSL) won the bid to acquire a 93.71% stake in NINL at an enterprise value of Rs 12,100 crore. Tata Steel is expected to complete the acquisition by the end of Q1 FY23.
Read more here.
Ruchi Soya Industries changes name to Patanjali Foods Ltd
Edible oil manufacturer Ruchi Soya Industries Ltd (RSIL) announced that the company's name has been changed to Patanjali Foods Ltd with effect from June 24. In 2019, Baba Ramdev-led Patanjali Ayurved acquired Ruchi Soya for Rs 4,350 crore through an insolvency process. Last month, Patanjali Ayurved sold its food retail business to RSIL for Rs 690 crore. The move was part of its strategy to focus on the non-food, traditional medicine, and wellness business.
Read more here.
Indiabulls Real Estate guilty of profiteering Rs 6.46 crore
The National Anti-profiteering Authority (NAA) has found Indiabulls Real Estate Ltd (IREL) guilty of not passing on over Rs 6.46 crore input tax credit benefits to homebuyers after the introduction of GST. The concerned project, named Sierra-Vizag, is situated in Visakhapatnam. The NAA has directed IREL to pass on the profiteered amount to homebuyers within 3 months, along with interest.
Read more here.
LTTS launches engineering design centre in France
L&T Technology Services Ltd. (LTTS) has launched an engineering design centre in Toulouse, France. The centre will initially focus on developing cutting-edge solutions for the aerospace and defence industries. LTTS also plans to hire over 100 engineers for the centre in the next two years.
Read more here.
Tata Motors to increase prices of commercial vehicles from July 1
Tata Motors Ltd. has announced a price hike of 1.5-2.5% for its range of commercial vehicles (CVs), effective from July 1. The percentage of hike will depend on the individual model and variant. "The steep rise in overall input costs makes it imperative to pass on a residual proportion via a minimised price hike," the automaker said in a statement.
Read more here.
India Cements acquires 100% stakes in Springway Mining
India Cements Ltd has acquired the entire paid-up equity and preference share capital of Springway Mining Private Ltd for Rs 182.89 crore. Springway Mining was in the process of setting up a cement plant in Madhya Pradesh.
Read more here.
Glenmark Pharma acquires OTC drugs from Wockhardt
Glenmark Pharma's US subsidiary has acquired a portfolio of approved over-the-counter (OTC) abbreviated new drug applications (ANDAs) from Wockhardt. The move is part of the pharma company's strategy to expand its US OTC portfolio. Glenmark Pharma's current portfolio consists of 175 products authorized for distribution in the US and 48 ANDAs pending approval with the US Food & Drug Administration (USFDA).
Read more here.
Infosys secures order from Global Express
Australia-based Global Express has selected Infosys Ltd to separate the technology landscape after its divestment from Toll Holdings. The IT major will leverage the blueprints and tools from Infosys Cobalt, a set of services, solutions, and platforms for enterprises to accelerate their cloud journey. Infosys will also migrate Global Express' applications and services to a sustainable and energy-efficient data centre and public cloud on AWS.
Read more here.
Post your comment
No comments to display