Muhurat Special Pre Market Report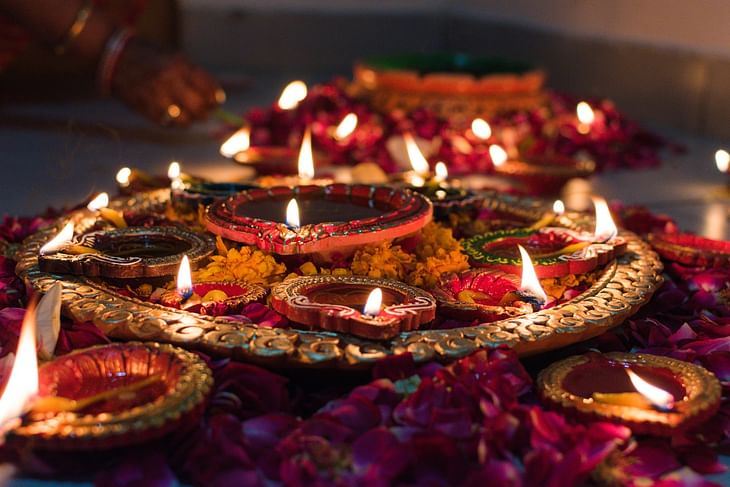 Here are some of the major updates that could move the markets today:
Stocks

ICICI Bank reported a 37% year-on-year (YoY) rise in standalone net profit to Rs 7,558 crore as against Rs 5,511 crore a year ago.
Kotak Bank reported a 27 percent growth in standalone profit after tax (PAT) as well as net interest income (NII) for the quarter ended September 30, 2022.

Reliance Industries Ltd missed the street estimates. Net profits dipped to Rs 13,656 cr.
What to Expect?
NIFTY opened with a gap-up at 17,625 on Friday but there was selling pressure. The second-half fall took the index to near 17,500 but the dip was bought partially. NIFTY closed at 17,576, up by 12 points or 0.07%, giving a flat close.
BANK NIFTY opened with a gap-up at 40,355 and outperformed the general market. There was resistance at 41,000. BNF closed the day at 40,784, up by 685 points or 1.7%.
IT moved down by 0.3%.
The Asian markets were mixed. HANG SENG fell by 6%!
The European markets are trading higher.
The US futures are in the green.
SGX NIFTY is trading at 17,870 indicating a gap-up opening.
NIFTY has supports at 17,760, 17,670, 17,620 and 17,530. We can expect resistances at 17,850, 17,920 and 18,000.
Let us see where BNF opens today. Is it going to be a huge gap-up?
NIFTY has the highest call OI build-up at 18,000. The highest put OI build-up is at 17,000. There is straddle built at 17,500.
BANK NIFTY has the highest call OI build-up at 41,000 and the largest put OI build-up is at 40,000.
Foreign Institutional Investors net-BOUGHT shares worth Rs 400 crores. Domestic Institutional Investors net-SOLD shares worth 100 crores.
INDIA VIX stays at 17.3.
The FIIs have bought again for the second day, though the net amount is low. Let us see if they take part in the festival.
Looking at the weekly chart, our market can give an up-move especially when the global sentiments are favourable. But look at HANG SENG. The index fell by more than 6%!
The market will react to the corporate results. Reliance results were not up to the mark. Kotak, ICICI and HUL also posted results recently.
You can see that the previous Muhurat sessions of the last three years also gave a gap-up. However, there was selling after opening. Will history repeat? Take care in shorting the market because the strength looks good and patterns need not repeat.
17,920 will be a major level to cross on the upside as it was the high formed on 20th September. Do you think 18K will be crossed this week? And what is your plan for this special trading day?
I will be closely watching 17,920 on the upside.
Follow us on the marketfeed app's Signal section to get real-time updates from the market. All the best for the day!
Post your comment
No comments to display