MSCI Rejig: Kotak To Benefit?  Pre Market Analysis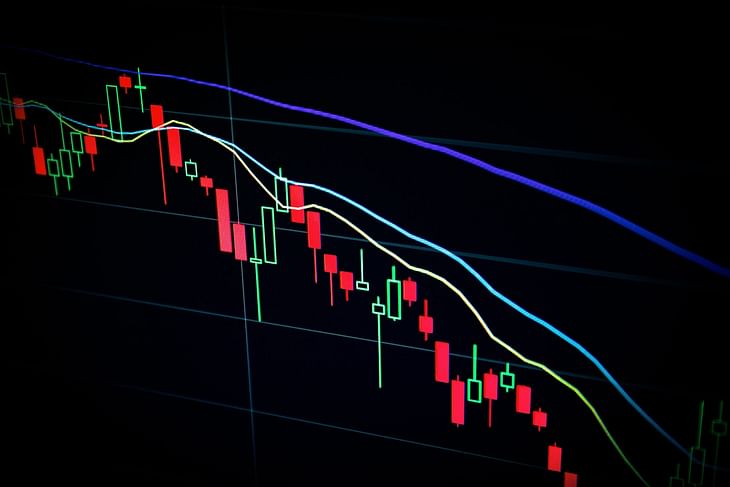 Here are some of the major updates that could move the markets today:
Stocks
Deepak Nitrite's net profit fell 12% to Rs 234 crore for the quarter ended March. Meanwhile, the revenue from operations stood at Rs 1,961 crore in the same period.
Eicher Motors Ltd has reported 48% growth in its consolidated net profit at Rs 905 for the fourth quarter. Revenue from operations jumped 19% year-on-year to Rs 3,804 crore.
Zensar Technologies net profit for the March quarter stood at 119 crore and revenue was at Rs 1,212 crore in the same period.
GSPL posted a net profit of Rs 224 crore during the fourth quarter. Revenue for the same period stood at Rs 443 crore.
Shankara Building posted consolidated net profit of Rs 19 crore, while revenue from operations stood at Rs 1,210 crore.
What to Expect Today?
NIFTY opened with a huge gap-up at 18,390 and fell in the first few minutes. There was sideways movement for the rest of the day and NIFTY closed at 18,297, down by 18 points or 0.1%.
BANK NIFTY opened with a gap-up at 43,774 and gave a quick down-move. There were hints of short covering in the market and BNF almost touched 43,700. The index closed at 43,475, up by 144 points or 0.33%.
IT closed flat.
The US markets closed lower except for NASDAQ. The European markets closed in the red.
The Asian markets are trading lower except for NIKKEI.
The U.S. Futures and European futures are trading in the green.
SGX NIFTY is trading lower at 18,280.
All the factors combined indicate a flat to gap-down opening.
NIFTY has supports at 18,270, 18,225, 18,150 and 18,100. We can expect resistances at 18,350, 18,385 and 18,420.
BANK NIFTY has supports at 43,420 43,265,, 42,850 and 42,500. Resistances are at 43,560, 43,680 and 43,740.
INDIA VIX is at 13.2.
Foreign Institutional Investors net-bought shares worth Rs 800 crores. Domestic Institutional Investors net-sold shares worth 200 crores.
There was volatility in the morning and towards the close. The markets stayed calm for the majority of the day. It is a crucial day as it is the weekly close.
Hope you remember how Friday ended. But there was news related to HDFC twins on chances of an outflow of $200 million.
MSCI Rejig will be done today and it may see Kotak Bank given weightage. This will lead to an inflow of $800 mn. Reliance, HDFC, Infy, TCS and ICICI could be on the losing side. Adani Transmission and Adani Total Gas may get deleted from the index.
Most probably, this will be the driving factor today. So, watch these stocks closely. There is a high chance for an extremely volatile day.
Karnataka Election results will be out tomorrow. The result may have an impact on the market on Monday.
Bank of England hiked the interest rate by 25 basis points to 4.5% as expected.
I will watch 18,225 on the downside in NIFTY. 18,400 can be watched on the upside.
Follow us on the marketfeed app's Signal section to get real-time updates from the market. All the best for the day!
Post your comment
No comments to display