MSCI Rebalancing Day! Eyes on Kotak - Pre Market Analysis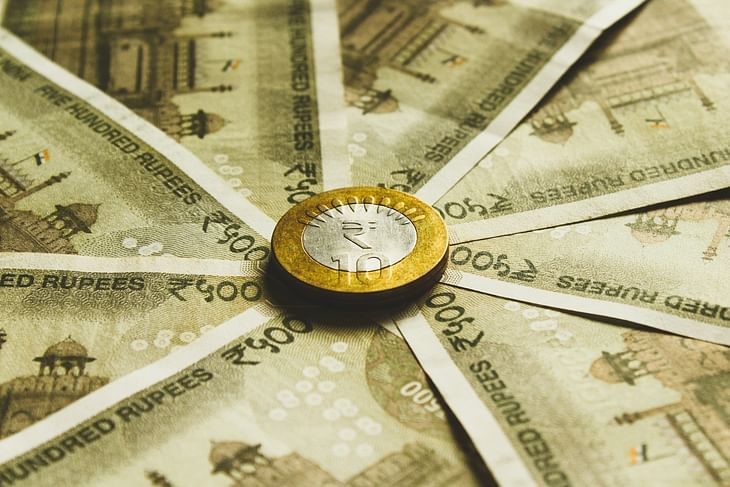 Here are some of the major updates that could move the markets today:
Stocks
Adani Ports and Special Economic Zone Ltd reported a 5% year-on-year rise in consolidated net profit for the March quarter to Rs 1,159 crore. Consolidated revenue grew 40% on year to Rs 5,797 crore.
Mankind Pharma Ltd reported a 50% year-on-year (YoY) growth in consolidated net profit for the March quarter to Rs 285 crore. Revenue from operations grew nearly 19% on year to Rs 2,053 crore.
Patanjali Foods has recorded 13% growth in its standalone net profit at Rs 264 crore for the three months ended March period. Revenue from operations during the quarter under review rose 18% to Rs 7,873 crore.
Apollo Hospitals has reported a net profit of Rs 146 crore for the three months ended March.
Shares of SBI will be in focus today as the company will go ex-dividend.
What to Expect Today?
NIFTY opened with a small gap-up at 18,613 and consolidated almost within the previous day's range. There were some volatile moves. The index closed at 18,644, up by 35 points or 0.19%.
BANK NIFTY opened flat at 44,297 and consolidated. There was an explosive move towards the close and BNF closed at 44,436, up by 124 points or 1.28%.
IT closed flat.
The US markets closed mixed. The European markets closed lower.
The Asian markets are trading deep in the red.
The U.S. Futures and European futures are trading lower.
SGX NIFTY is trading lower at 18,655.
All the factors combined indicate a gap-down opening.
NIFTY has supports at 18,580, 18,500, and 18,425. We can expect resistances at 18,640, 18,660, and 18,700.
BANK NIFTY has supports at 44,200, 44,100 and 44,000. Resistances are at 44,430, 44,500 and 44,600.
FIN NIFTY has supports at 19,475, 19,400, and 19320. Resistances are at 19,600, 19,630 and 19,700.
NIFTY has the highest call OI build-up at 18,800. The highest put OI build-up is at 18,300.
BANK NIFTY has the highest call OI build-up at 44,500. The highest put OI build-up is at 44,000.
INDIA VIX is at 12%.
Foreign Institutional Investors net-bought shares worth Rs 2,100 crores. Domestic Institutional Investors net-sold shares worth 400 crores.
Looking at the Asian markets, there is negativity and it is capable of casting bearishness in our markets. Let us watch the previous day low. You can ignore FTSE's downmove as the UK market was reopening after three days.
See how beautifully the levels were respected yesterday. The logic for these levels was simple as we discussed in The Stock Market Show. I will watch the same levels for today.
Germany's Consumer Price Inflation data will be out today. It is expected to stay stagnant at 7.2%. The figure will be out at 5:30 PM IST.
India's Quarterly GDP will be released after market hours. This may have an impact on the expiry day but there has to be a big deviation from the expected figure.
MSCI Rebalancing will come into effect today. Hope you remember we discussed the additions and removal of some major stocks. Kotak Bank will be on focus today. Reliance may face a hit. We do not know if this is already factored in. Stay cautious and watch the price movements in these major stocks.
Though a deal has been struck regarding the US Debt Ceiling Crisis, it will have to face a test in Congress tonight. Follow updates regarding this.
Watch the range closely and wait for a move outside the box. Make sure that you reduce your position within the range.
I will watch 18,580 on the downside in NIFTY. 18,660 can be watched on the upside.
Follow us on the marketfeed app's Signal section to get real-time updates from the market. All the best for the day!
Post your comment
No comments to display