M&M to Fully Acquire Agri-Tech Firm MITRA - Top Indian Market Updates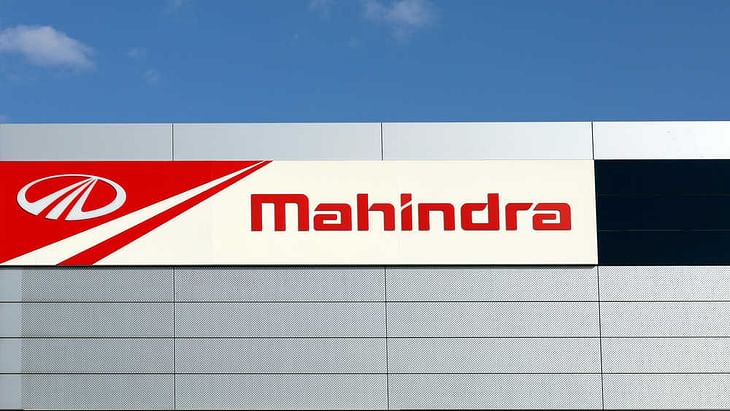 Here are some of the major updates that could move the markets tomorrow:
M&M buys out VC firm Omnivore's stake to acquire agri-tech firm MITRA
Mahindra & Mahindra (M&M) has acquired agro-equipment maker MITRA Agro Equipments after buying out venture capital firm Omnivore's stake in the company. The move comes in line with M&M's strategy to grow its revenues from the farm machinery segment 10-fold within the next five years. M&M Farm Equipment Sector has signed definitive documents to raise its shareholding in MITRA Agro Equipment from 47.33% to 100%, making it a wholly-owned subsidiary of M&M.
Read more here.
SC declines to stay NCLAT order to hold second round of auction for Reliance Cap assets
The Supreme Court has declined to stay the National Company Law Appellate Tribunal's (NCLAT) order to hold a second round of auction for Reliance Captial's assets. A bench comprising Justices Sanjiv Khanna M.M. Sundresh declined to entertain Torrent Group's contention seeking a stay on the NCLAT order and issued notice on its plea and fixed the matter for further hearing in August. 
Read more here.
Smart prepaid meters to reduce power bills by up to 2.5%
Union Power Minister R K Singh has urged electricity consumers to use smart prepaid meters as the device helps users bring down power costs by up to 2%. Installation of smart prepaid meters reduces the operational and finance cost for electricity suppliers as consumers credit their accounts in advance.
Read more here.
JSPL gets approval to manufacture India's first fire-resistant steel structures
Jindal Steel and Power Ltd (JSPL) will manufacture India's first fire-resistant steel structures at its unit in Raigarh, Chhatisgarh. With the production of a special steel item for the first time in India, the company will target segments like refineries, bridges, metro projects, industrial structures, steel, power plants, hospitals, commercial and residential buildings. The grade is being imported at present.
Read more here.
India's domestic air passenger traffic grew to 1.20 crore in Feb 2023: DGCA
India's domestic air passenger traffic grew 56.82% year-on-year (YoY) to 1.20 crore in February as per the data released by the Directorate General of Civil Aviation (DGCA). All domestic carriers together had flown a total of 76.96 lakh passengers on local routes in February 2022. IndiGo led the rally by flying 67.42 lakh passengers during the previous month, securing 55.9 % of the total domestic passenger traffic in February 2023.
Read more here.
Sterling & Wilson Renewable Energy bags order worth Rs 2,100 crore from NTPC REL
Sterling & Wilson Renewable Energy Ltd (SWRE) has emerged as the successful bidder for the balance of system (BOS) package comprising 4 blocks of 300MW each in the proposed 1200 MW Solar PV Project of NTPC Renewable Energy Ltd at Khavda RE Power Park in Rann of Kutch, Gujarat. The aggregate capacity is 1500 MW (DC). The total bid value, including operation and maintenance (O&M) for three years, would be Rs 2,100 crore.
Read more here.
Godawari Power & Ispat approves Rs 250 crore share buyback via tender offer route
Godawari Power & Ispat has approved a buyback of equity shares worth Rs 250 crore at its board meeting held on Saturday. The company will buy back up to 50 lakh equity shares, which represents 3.66% of the total number of paid-up equity share capital of a face value of Rs 5 each. The buyback price has been set at Rs 500 per share, which is a 28.2% premium to Friday's closing price. The buyback will be done through the tender offer route. The record date for the same has been set as March 31, 2023.
Read more here.
PSU banks' gross NPA declines from 14.6% in Mar 2018 to 5.53% in Dec 2022
The gross non-performing assets (NPA) ratio of public sector undertaking (PSU) banks has declined from the peak of 14.6% in March 2018 to 5.53% in December 2022 following various reforms by the government. All PSU banks are in profit, with aggregate profit being Rs 66,543 crore in 2021-22. This has further increased to Rs 70,167 crore in the first nine months of the current financial year (FY24), according to the Minister of State for Finance Bhagwat K Karad.
Read more here.
Cochin Shipyard wins Rs 550 crore overseas order
Cochin Shipyard Ltd has received an international order of Rs 550 crore from Norway-based global logistics solution provider Samskip Group. The order is for the design and construction of two Zero Emission Feeder Container Vessels. The total project cost for the order is approximately Rs 550 crore and the first vessel is to be delivered in 28 months and the second within 34 months.
Read more here.
Post your comment
No comments to display