Mixed Cues. Positivity in IT - Pre Market Analysis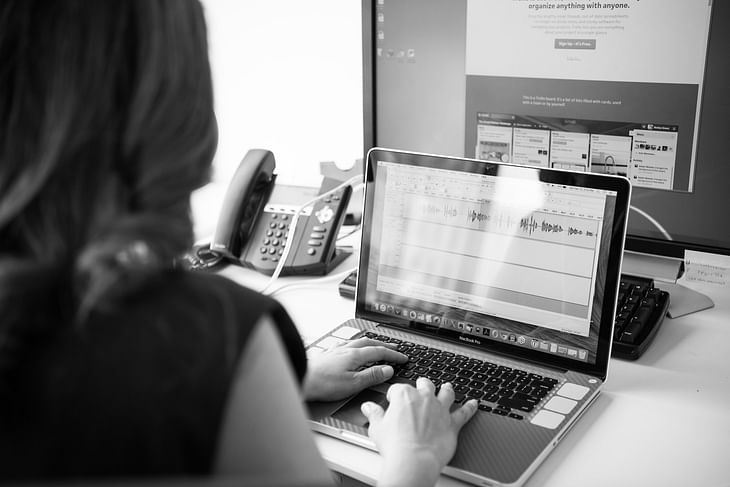 Here are some of the major updates that could move the markets today:
Stocks
Tata Consultancy Services reported 19% YoY growth in consolidated revenue for the quarter ended December to Rs 58,229 crore, beating expectation of Rs 56,893 crore. The net profit rose 11% YoY to Rs 10,846 crore, but was lower than the expected Rs 11,200 crore. The software major also announced a special dividend of Rs 67 per share and an interim dividend of Rs 8 per share.
Tata Motors subsidiary Jaguar Land Rover saw a 15% YoY rise in wholesale sales volumes to 79,591 units in the December quarter, on the back of a ramp-up in production amid the improvement in chip supplies. The luxury carmaker's retail sales grew by 5.9% to 84,827 units. JLR expects free cash flow to be positive by over 400 million pounds in Q3.
Reliance Industries arm Reliance Jio Infocomm has launched fifth-generation or 5G wireless services in 10 cities across 4 states -- Uttar Pradesh, Andhra Pradesh, Kerala, and Maharashtra. Services have been launched in Agra, Kanpur, Meerut, Prayagraj, Tirupati, Nellore, Kozhikode, Thrissur, Nagpur, and Ahmednagar.
JSW Steel crude steel output rose 17% on year to 6.24 million tonne in the December quarter, aided by an improved average capacity utilisation.
Indian Overseas Bank has increased its marginal cost of funds-based lending rates or MCLR by 5 bps across tenures, from Tuesday. Following the hike, rates on loans will be in the range of 7.70-8.45%.
What to Expect Today?
NIFTY opened with a gap-up at 17,963 and rallied. There was selling in the noon but a bounce-back from 18K took the index to 18,100. NIFTY closed at 18,101, up by 242 points or 1.35%.
BANK NIFTY opened with a gap-up at 42,428. The index underperformed though there has been a good up-move. BNF closed at 42,583, up by 394 points or 0.93%.
IT moved up by 2.8%.
The US markets closed mixed and the European markets rallied.
The Asian markets are trading mixed.
The U.S. Futures and European futures are trading lower.
SGX NIFTY is trading at 18,125. All the cues are mixed.
NIFTY has supports at 18,050, 18,000 and 17,950. We can expect resistances at 18,110, 18,140 and 18,250.
BANK NIFTY has supports at 42,380, 42,000 and 41,880. Resistances are at 42,700, 43,000 and 43,170.
FIN NIFTY has supports at 18620, 18,590 and 18,500. Resistances are at 18,800, 18,900 and 19,000.
NIFTY has the highest call OI build-up at 18,300. The highest put OI build-up is at 18,000.
BANK NIFTY has the highest call OI build-up at 43,000. The highest put OI build-up is at 42,000.
FINNIFTY has the highest call OI build-up at 19,000. The highest put OI build-up is at 18,700.
INDIA VIX is at 14.6.
Foreign Institutional Investors net-sold shares worth Rs 200 crores. Domestic Institutional Investors net-bought shares worth 1,700 crores.
It should be to protect 17,800 that there was an up-move in the market yesterday. Breaking 17,800 would be a clear takeover by the bears. The IT stocks helped the markets whereas the Financial stocks underperformed though they closed well in the green.
Looking at the global cues, the US markets saw selling towards the end and this led to the red closing in Dow Jones. S&P 500 closed flat whereas the IT-weighed index NASDAQ rallied. It could be because the IT stocks took the major beating during the down-move. Tesla rallied heavily.
TCS missed estimates when it comes to the profits criterion. The stock had closed well in the green yesterday. Let us see if there is a profit booking today. Will the other IT stocks be able to rally further seeing the up-move in NASDAQ?
We have Powell's speech tonight. This would not be of big relevance. Still, it can have an impact on the market if there is anything crucial, not in line with the Fed minutes.
It is Fin Nifty expiry today. You can see the index underperformed yesterday. I will watch Bajaj twins that did not show any momentum.
I will watch 18,050 on the downside in NIFTY. 18,130 can be watched on the upside.
Follow us on the marketfeed app's Signal section to get real-time updates from the market. All the best for the day!
Post your comment
No comments to display