Mixed Cues Everywhere. 18,280 To Be Watched - Pre Market Analysis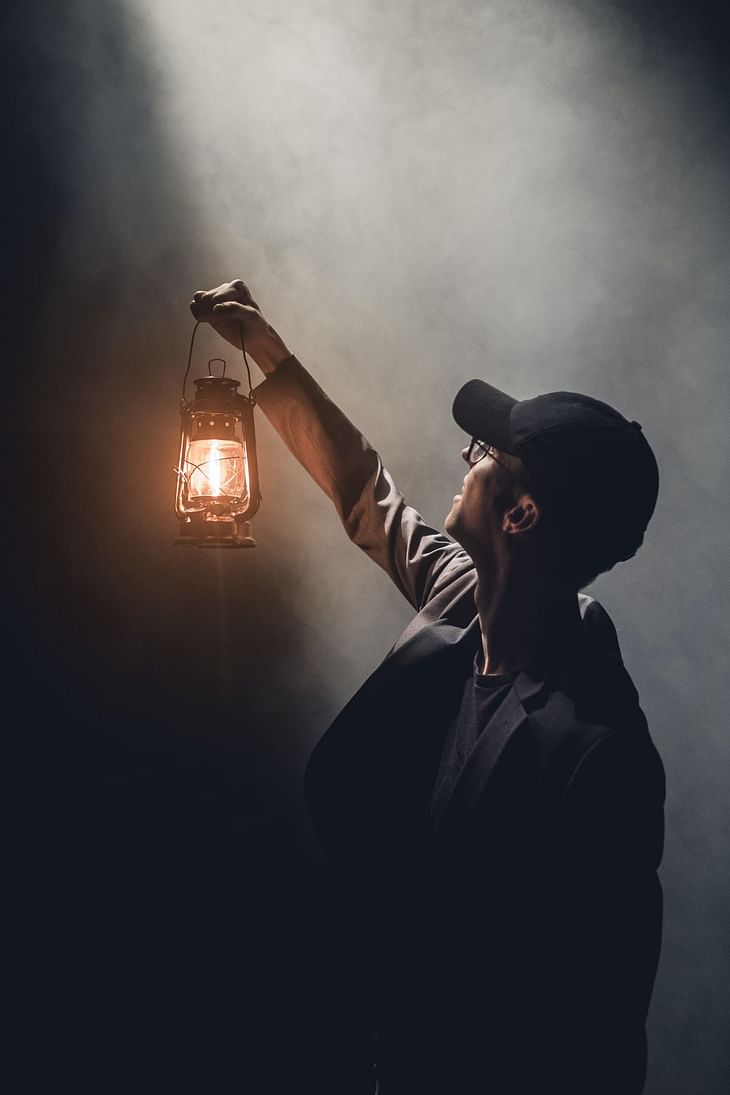 Here are some of the major updates that could move the markets today:
Stocks
UltraTech Cement has commenced operation at its third Birla White Wall Care Putty plant in Rajasthan with a capacity of 4 LMT per annum, at a total cost of Rs 187 crore. Now it has a Wall Care Putty capacity of 13 LMT per annum.
Blue Dart has opened more than 19 retail outlets in Tier I and II towns as part of its expansion plans. These stores are located in 14 states including Uttarakhand, Haryana, Uttar Pradesh, Rajasthan, Punjab, Telangana, Andhra Pradesh, Maharashtra and Karnataka
CSB Bank has received approval from the Reserve Bank of India for appointment of Ms. Bhama Krishnamurthy as Part-time Chairperson of the bank with effect from November 17.
Mahindra Lifespace Developers has launched its residential project - Mahindra Citadel Phase 1, at Pimpri Chinchwad, Pune.
Alstone Textiles has fixed December 14 as a record date for sub-division of equity shares.
What to Expect?
NIFTY opened with a gap-down at 18,363 and had a range-bound day till 3 PM. There was a sudden fall and the index closed at 18,344, down by 66 points or 0.36%.
BANK NIFTY opened with a gap-down at 42,414. There was an attempt to break out after taking support at 42,400 but it failed. BNF closed at 42,458, down by 77 points or 0.18%.
IT closed 0.9% lower.
The US markets closed flat to red whereas the European markets closed mixed with only DAX closing slightly in the green.
The Asian markets are trading mixed with NIKKEI trading 0.4% lower.
The U.S. Futures and the European futures are trading flat to green.
SGX NIFTY is trading at 18,420 indicating a small gap-up opening.
NIFTY has supports at 18,310, 18,280, 18,255 and 18,200. We can expect resistances at 18,380, 18,430, 18,500 and 18,600.
BANK NIFTY has supports at 42,400, 42,250, 42,000 and 41,850. Resistances are at 42,500, 42,620, 42,700 and 43,000.
FINNIFTY has supports at 19,030, 18,980 and 18,920. Resistances are at 19,120, 19,170, 19,200 and 19,300.
Foreign Institutional Investors net-bought shares worth Rs 600 crores. Domestic Institutional Investors net-bought shares worth 450 crores.
INDIA VIX is at 14.9.
The last-hour selling led to panic among the long players. There was a sudden down-move and the index closed below 18,350. This is happening when VIX is below 15!
Euro CPI came out at 10.6% as expected. UK Finance Minister said that UK is in recession. UK Government decided to hike taxes.
The US unemployment data came out yesterday and it indicated less lay-offs amid job cuts by IT firms. This along with the strong retail sales data may urge FED to hike interest rates confidently in the next meet. Bullard said that there will be a considerable hike.
It could be a repercussion of the fear of hike along with increase in Covid cases in China that crude oil fell yesterday. Though the driving factor is not good for our economy, the fall in oil prices are positive.
18,280 is an important level to watch. NIFTY has to break the previous candle's high to form a new all-time high. Structure of BNF looks better than that of NIFTY. Once Reliance joins the party, it can be an explosive rally for NIFTY.
However, it will not be possible for out markets to stay bullish if the global cues are negative. As mentioned, UK Finance Minister said that the economy is in recession already. Japan has hit a 41-year high in inflation. Once the weaker cues subside, it will be hard to stop our markets from rallying.
I will be closely watching 18,280 on the downside and 18,440 on the upside.
Follow us on the marketfeed app's Signal section to get real-time updates from the market. All the best for the day!
Post your comment
No comments to display