Mindtree Reports 37% YoY Rise in Net Profit in Q1 - Top Indian Market Updates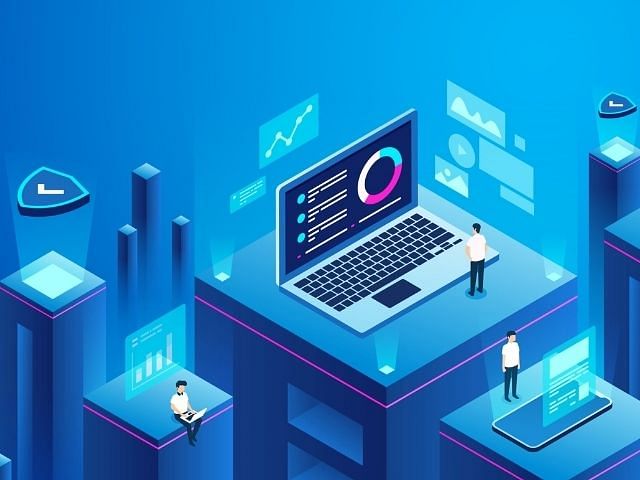 Here are some of the major updates that could move the markets tomorrow:
Mindtree Q1 Results: Net profit rises 37% YoY to Rs 472 crore
Mindtree reported a 37.3% YoY increase in net profit to Rs 471.6 crore for the quarter ended June (Q1 FY23). Its revenue from operations grew 36.2% YoY (or 7.7% QoQ) to Rs 3,121.1 crore during the same period. The IT company's earnings before interest & tax (EBIT) stood at Rs 598 crore, up 47% YoY or 9% QoQ. Mindtree registered its highest-ever order book of $570 million (~Rs 4,547 crore) in Q1.
Read more here.
RITES signs pact with CRILS to explore rail tech opportunities
Rail India Technical and Economic Service Ltd (RITES) has signed a Memorandum of Understanding (MoU) with the Centre for Railway Information Systems (CRIS) to explore information technology-based opportunities in the railway sector. Both entities will leverage each other's expertise and collaborate to drive digitalisation in railway technologies. CRIS and RITES will work on national and international projects.
Read more here.
TCS launches its 5th global research and innovation centre in Toronto
Tata Consultancy Services (TCS) has launched TCS Pace Port Toronto, its fifth global research and co-innovation centre. The centre provides companies with access to the latest technologies and "breakthrough thinking" from TCS Research labs, startups, entrepreneurs, and academia. TCS Pace Port hubs around the world include 4,000 researchers and innovators, 2,300 start-up partners, and over 30 innovation labs.
Read more here.
Glenmark Pharma claims its nasal spray can reduce Covid-19 viral load by 93.7% in 24 hours
Glenmark Pharmaceuticals Ltd and its strategic partner SaNOtize Research and Development Corp published their peer-reviewed Phase-3 clinical trials of their Nitric Oxide Nasal Spray (NONS). When administered to adult Covid-19 patients, the nasal spray demonstrated a reduction of viral load by 93.7% in 24 hours and 99% in 48 hours. The nasal spray has been launched in India under the brand name FabiSpray.
Read more here.
ED files FIR against IndusInd Bank employees, others for remittance irregularities
The Enforcement Directorate (ED) has filed a first information report (FIR) against a few employees of Indusind Bank and some entities in connection with alleged irregularities in remittances for import transactions between 2011-2014. "There is no credit exposure of the bank to these entities," said Indusind Bank in an exchange filing.
Read more here.
RBL Bank partners with IMGC to offer MG-backed home loans
RBL Bank has partnered with India Mortgage Guarantee Corporation (IMGC) to offer Mortgage Guarantee (MG) backed home loan products for prospective customers. This partnership with IGC will help RBL Bank extend MG-backed home loans to new borrower segments through its network of over 500 branches across India. It will also allow RBL Bank to mitigate credit risks by leveraging IMGC's expertise.
Read more here.
Antony Waste Handling Cell reports record-high operating revenues in Q1
Antony Waste Handling Cell Ltd (AWHCL) handled 1.05 million tonnes (MT) in the April-June quarter (Q1 FY23), an increase of 17% YoY. The company's collection & transportation (C&T) business managed approx 0.40 MT in Q1, a growth of 15.8% YoY. The total tonnage of waste processed by the firm rose 17.8% YoY to 0.65 MT. Total operating revenue improved by nearly 26% YoY in Q1. AWHCL provides a full spectrum of Municipal Solid Waste (MSW) services.
Read more here.
Adani Ports achieves 100 MMT cargo volume in Q1
Adani Ports & Special Economic Zone Ltd (APSEZ) registered a cargo throughput of 100 million metric tonnes (MMT) in the first 99 days of FY23. The present growth in cargo is supported by a 12% YoY increase in June 2022 at 31.88 MMT. APSEZ was able to handle 100 MMT cargo volume due to innovations that integrate conventional business processes with new-age digital technologies.
Read more here.
Signature Global files draft papers with SEBI for Rs 1,000 crore IPO
Gurgaon-based real estate developer Signature Global has filed the Draft Red Herring Prospectus (DRHP) with SEBI to raise Rs 1,000 crore via an initial public offering (IPO). The IPO will include a fresh issue of shares worth up to Rs 750 crore and an Offer for Sale (OFS) of up to Rs 250 crore. Signature Global primarily develops affordable housing projects in the National Capital Region (NCR).
Read more here.
Tata Power's arm secures hybrid power project from SECI
TP Saurya Limited (TPSL) has received a 'Letter of Award' (LoA) from Solar Energy Corporation of India (SECI) for establishing a 600 megawatt (MW) hybrid power project in Karnataka. The project will be commissioned within 24 months. By securing this project, Tata Power's total renewable capacity has reached ~5,524 MW.
Read more here.
Post your comment
No comments to display