Meet Sashidhar Jagdeesan, the new CEO of HDFC Bank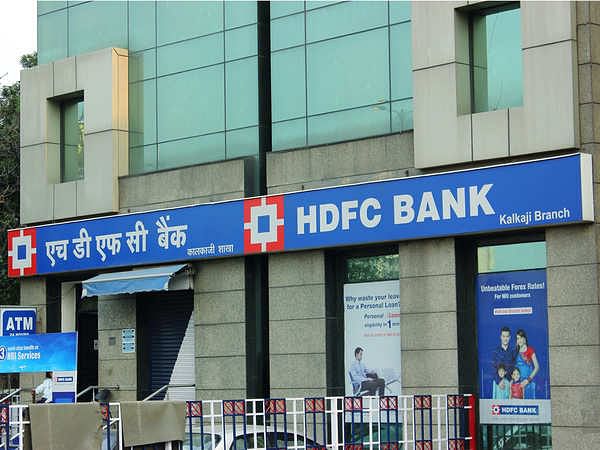 The Reserve Bank of India has approved the appointment of Sashidhar Jagdishan as Managing Director and CEO of HDFC Bank for a period of three years from October 27, 2020, when he will take the charge from the outgoing MD Aditya Puri.
Who is Sasidhar Jagdisan? What does his appointment as MD mean for the future of HDFC?
A Mumbai-boy, Jagdishan grew up in the quiet suburban neighbourhood of Matunga where he studied in Don Bosco High School, after which he went on to pursue his bachelors in Physics from Mumbai University. He is also a qualified Chartered Accountant and holds a Master's degree in Economics of Money, Banking & Finance from the University of Sheffield, UK.
He worked as a senior officer in the country financial control division of Deutsche Bank in Mumbai. Post which he quit and joined HDFC Bank in 1996.
Sashidhar Jagdishan joined HDFC Bank in 1996 as a manager in the finance function. He became Business Head- Finance in 1999. Thereafter he became Cheif Financial Officer for HDFC in 2008.
Sashidhar is currently the

Group Head of Finance, Human Resources, Legal & Secretarial, Administration, Infrastructure, Corporate Communications, Corporate Social Responsibility and the Strategic Change Agent of the Bank.
HDFC Bank's stock price has been under pressure due to concerns around the succession and the recent attrition in the top management.

The stake sale by Aditya Puri

had also impacted the sentiment and raised uncertainty over the CEO finalization. The stock had corrected 12 per cent in two weeks before the finalization of CEO by RBI.
HDFC Bank's share price rose nearly 6 per cent intraday on August 4 on the report of RBI approving Sashidharan Jagdishan as MD, CEO.
Sashidhar Jagdishan, Kaizad Bharucha, Executive Director at Operations(HDFC) and Sunil Garg, CEO, Citi Commercial Bank were the three final options to replace Aditya Puri as MD, CEO.
Certain board members and analysts saw Kaizad Bharucha as a better fit for MD/CEO since he was the face for investor relations, operations and wholesale banking. Whereas, Sashidhar's domain is finance.
"In an uncertain environment like this, we believe an internal candidate who is in sync with the outgoing CEO Mr Puri is the right choice." - Suresh Ganapathy, Macquarie Securities
"Considering the appointment of an internal candidate, who has been part and parcel of the team that built that kind of a legacy, I do not think there should be much of an issue," - Dipan Mehta, Founder and Director, Elixir Equities
Keeping COIVD pandemic in mind you should expect slow growth in the short term. However, if Sasidhar's term is extended from the signed three years you can expect continuity in the performance of the company.
The Legacy of Aditya Puri.
Aditya Puri was born in Gurdaspur District (Punjab) and studied at Punjab University, Chandigarh, gaining a bachelor's degree in Commerce. He qualified as a Chartered Accountant with the Institute of Chartered Accountants of India. He has worked in the banking sector for 40 years, in India and other countries. He became CEO of Citibank, Malaysia in 1992. In September 1994 he returned to India as Managing Director of HDFC Bank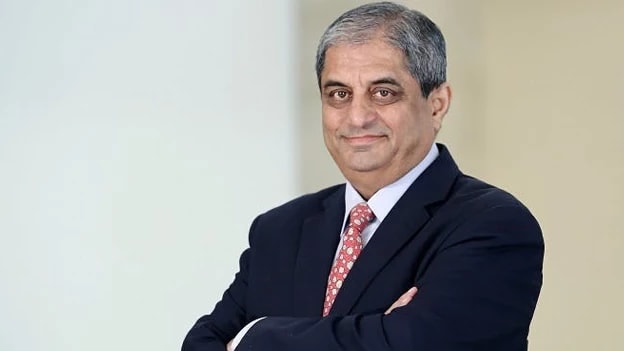 Aditya Puri joined HDFC Bank in September 1994 with the vision of creating a world-class bank and became the longest-serving head of any private bank in the country. He presided over HDFC's acquisitions of Times Bank Limited in 2000 and of Centurion Bank of Punjab in 2008
HDFC Bank became listed on BSE in May 1995. Since then, the stock has delivered 25,000 per cent returns to investors to date. Puri is the highest-paid CEO in the banking industry; his total remuneration was Rs 18.9 crore in 2019-20.
Puri left his cushy job in Citibank Malaysia to head back home to start a greenfield bank promoted by mortgage lender HDFC Ltd in the early 90s. In the next two and a half decades, Puri scaled up the bank organically and turned it into a profit-making machine with the lowest NPAs in the industry.
Puri, whose tenure ends in October 2020, held a 0.14% stake or 7.8 million shares as of 30 June. Recently, he sold nearly Rs 800 crores worth of shares, and thus, the veteran banker now holds 3.76 lakh shares or 0.01% stake in the bank.
Under Puri, the bank became the first in India to launch an International Debit Card in association with VISA (Visa Electron). In the year 2001, they started their Credit Card business. Subsequently, HDFC Bank became the first private sector bank to be authorized by the Central Board of Direct Taxes (CBDT) and RBI to accept direct taxes.
Under Puri, the Bank made a strategic tie-up with a Bangalore-based business solutions software developer Tally Solutions Pvt Ltd for developing and offering products and services facilitating on-line accounting and banking services to SMEs. Thereafter, On 20 July 2001 HDFC Bank's American depositary receipt (ADR) was listed on the New York Stock Exchange under the symbol HDB.
The Sum and Substance.
In conclusion, Sashidhar's appointment was a welcomed decision in the market with HDFC share price going up 6% shortly after the announcement. Aditya Puri's legacy saw HDFC transitioning from infancy to once of India's Largest Private Sector Bank by Assets as well as market capitalization.
With the effects of COVID-19 in the scenario, you can expect overall stunted growth in short-term for its Non-Banking entity. With optimism in the market about the new MD and the approval of Aditya Puri himself, one can take a backseat and wait for the COVID situation to clear out and most assuredly the appointment of Sashidhar Jagdishan shall bring prosperity to HDFC as an entity.
Post your comment
No comments to display