MCA Issues Inspection Order Against Shree Cement - Top Indian Market Updates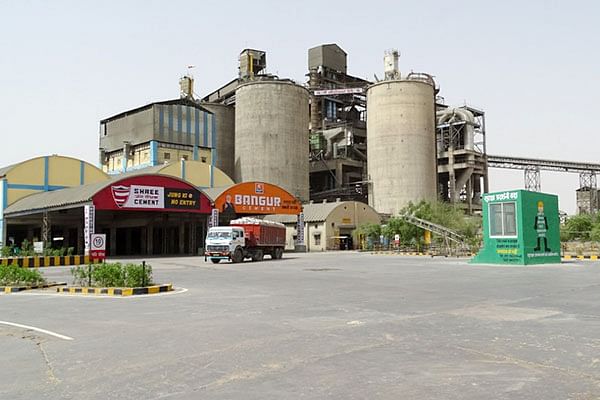 Here are some of the major updates that could move the markets tomorrow:
MCA issues inspection order against Shree Cement
According to a CNBC TV18 report, the Ministry of Corporate Affairs (MCA) has issued an inspection order against Shree Cement. The order has been issued due to issues concerning related party transactions, corporate governance matters, and issues about improper income tax filings. This comes after the Income Tax (IT) department conducted a survey action at five locations of Shree Cement in Rajasthan.
Read more here.
Foxconn eyes partnership with Tata Group after Vedanta JV pullout
Foxconn has announced its decision to exit a joint venture (JV) with Vedanta for semiconductor production in India. However, the chipmaker is exploring a potential tie-up with the Tata Group. It is expected to unveil a new agreement with the Tata Group soon.
In other news, Tata Group is reportedly close to an agreement to acquire an Apple Inc. supplier's factory as soon as August, marking the first time a local company would move into the assembly of iPhones.
Read more here.
L&T signs Master Ship Repair Agreement with US Navy
Larsen and Toubro (L&T) entered into a significant Master Ship Repair Agreement (MSRA) with the US Navy. The agreement highlights L&T's Kattupalli Shipyard (near Chennai) as a qualified facility for conducting voyage repairs of Military Sealift Command vessels. After a thorough evaluation by the US Navy and the Military Sealift Command, the shipyard's capabilities have been recognised, enabling it to undertake warship refits similar to those approved by the Indian Navy and the Coast Guard.
Read more here.
DGCA puts SpiceJet under enhanced surveillance
The Directorate General of Civil Aviation (DGCA) has put SpiceJet Ltd under "enhanced surveillance" amid the company facing multiple financial headwinds recently. However, the carrier company refuted any such development. This comes against the backdrop of various aircraft lessors seeking repossession of planes leased to SpiceJet, and some of the cases have been settled by the airline.
Read more here.
Zen Technologies wins order worth Rs 340 crore
Zen Technologies Ltd secured a major order worth ₹340 crore. it has bagged the order in the export markets. This is the company's second major order win this month. On July 7, Zen Technologies secured an order worth ₹160 crore from the Indian government. The contract comes under the government's indigenous design and Development (IDDM) initiative, which requires Indian IP and over 60% indigenous content.
Read more here.
India's steel output grows 8.37% to 33.63 MT in April-June
India's crude steel production increased by 8.37% YoY to 33.63 million tonnes (MT) in the April-June period (Q1 FY24). Higher production and capacity ramp-up activities by steel mills will meet the increasing demand. Finished steel production in India rose 11.66% YoY in the quarter under review to 32.41 MT. Domestic steel consumption rose 10.16% to 30.29 MT from 27.50 MT a year ago.
Read more here.
ITC's FMCG segment posts 21% rise in annual consumer spend in FY23
ITC Limited's FMCG business recorded a 21% YoY rise in annual consumer spend to nearly Rs 29,000 crore in 2022-23 (FY23). The company measures annual consumer spend as the sum total of what the consumer spends on buying the goods of the company. ITC said its products reached 230 million households in FY23, up from over 200 million households in FY22. ITC e-Store (D2C platform) is now operational in 24,000+ pin codes.
Read more here.
Dr Reddy's Labs to enhance presence in nutraceuticals, gene therapy
Dr Reddy's Laboratories is looking to enhance its presence in various emerging segments like nutraceuticals and gene therapy. The pharma company aims to get into integrated digital healthcare services as part of its future growth plans. It also intends to follow a disciplined approach towards cash management and acquisitions.
Read more here.
GST Council agrees to tax online gaming at 28%
The GST Council has agreed to levy a 28% tax on online gaming, casinos, and horse racing. The goods and services tax is likely to be levied on the full face value, which is the total value of bets placed on a platform. The council has also agreed to reduce GST on food and beverages at cinema halls from 18% to 5%.
Read more here.
Post your comment
No comments to display