Maruti Suzuki to Hike Prices in April - Top Indian Market Updates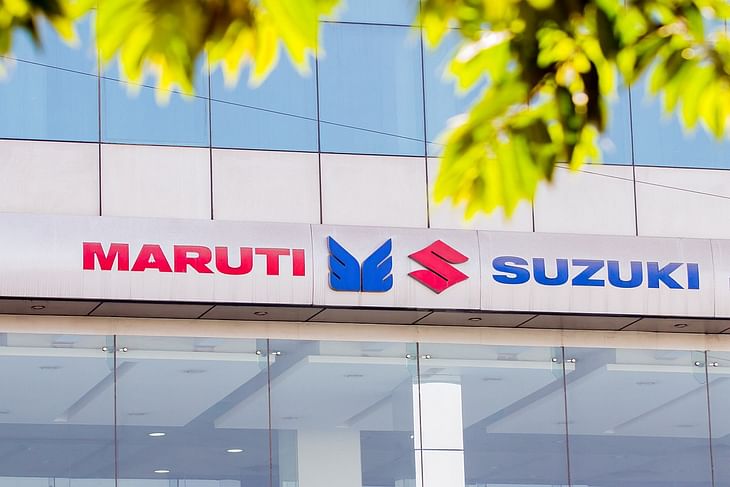 Here are some of the major updates that could move the markets tomorrow:
Maruti Suzuki to hike prices in April
Maruti Suzuki India Ltd will hike prices in April 2023 due to increased cost pressure which will be passed on through the price increase. The company continues to witness increased cost pressure driven by overall inflation and regulatory requirements. India is also implementing Bharat Stage 6 regulations from next month that require automakers to fit their vehicles with a device to check emissions, leading to extra costs.
Read more here.
Glenmark gets USFDA nod for generic drug with 180-day exclusivity
Glenmark Pharmaceuticals has received final approval from the US Food & Drug Administration (USFDA) for Calcipotriene & Betamethasone Dipropionate Foam (CBDF). The medication is used to treat plaque psoriasis (a condition in which skin cells build up and form scales and itchy, dry patches). with this approval, Glenmark is eligible for 180 days of generic drug exclusivity for CBDF.
Read more here.
Jio-bp to install EV charging stations at Piramal's residential projects in Mumbai
Jio-bp, a joint venture between Reliance Industries and bp, is set to install EV charging stations in all of Piramal Realty's residential projects in Mumbai. Customers and visitors to Piramal's residential projects will be able to charge their electric vehicles seamlessly at Jio-bp pulse EV charging stations at sites with the Jio-bp pulse mobile app. The company will provide battery-swapping services through its extensive network of stations.
Read more here.
Vedanta denies media reports of Agarwal planning stake sale worth $630 million
News agency Bloomberg reported that chairman Anil Agarwal is weighing a stake sale in Vedanta as a last-resort option and is studying the possibility of selling less than 5% of the company. However, representatives of the company have denied it. Shares of Vedanta fell as much as 6.3% on Thursday after the report to their lowest since early March.
Read more here.
TotalEnergies says investments in Adani entities comply with Indian laws
French oil major TotalEnergies said its investments in three subsidiaries of Indian conglomerate Adani were undertaken in full compliance with Indian laws and with TotalEnergies' own governance processes. It was responding to a Le Monde report detailing allegations of financial irregularities that short-seller Hindenburg Research has levelled against Adani. TotalEnergies said that at current market prices, its interests in Adani entities would be worth $5.1 billion.
Read more here.
TVS Motor's social arm allocates ₹10 crore investments towards water conservation
Srinivasan Services Trust, the social arm of automobile major TVS Motor Company, has invested more than Rs 21 crore over the last six years towards water conservation efforts in Tamil Nadu and Maharashtra. It has also planned to invest over Rs 10 crore in the next three years in water conservation initiatives.
Read more here.
ITC to go for climate risk modelling for food business: Chairman
ITC Limited's Chairman Sanjiv Puri said the conglomerate is going for climate-risk modelling to identify the hotspots owing to extreme weather conditions. Puri said that a team of experts is engaged in this job of modelling comprising big data analytics. This practice will also reduce the emission of greenhouse gases (GHGs).
Read more here.
NSE, BSE to put Adani Power under short-term additional surveillance measure again
The National Stock Exchange (NSE) and Bombay Stock Exchange (BSE) will include Adani Power under the short-term additional surveillance measure (ASM) framework from Thursday. The move comes after the two exchanges moved Adani group stocks Adani Green Energy and NDTV from the second stage of the long-term ASM framework to Stage I on Monday.
Read more here.
Udayshivakumar Infra IPO subscribed 32.49 times on final day
The ₹66 crore initial public offering (IPO) of Udayshivakumar Infra was subscribed 32.49 times on final day of bidding. The portion reserved for retail investors was subscribed 14.95 times. Non-institutional Investors (NIIs) bid 64.08 times against their reserved portion, while Qualified Institutional Buyers (QIBs) subscribed 42.92 times.
Reliance Jio announces pre-paid plans for Indian Premier League
Reliance Jio has introduced new prepaid packs with a 3GB daily data allowance ahead of the start of this year's Indian Premier League (IPL). In addition to the high data allowance base packs, it also launched data add-on packs with up to 90-day validity and a data allowance of 150 GB. Competitors Bharti Airtel and Vodafone Idea are yet to announce offers around the IPL.
Read more here.
Post your comment
No comments to display