Markets Fall in Second Half. IT Index Reaches 52-Week Low - Post Market Analysis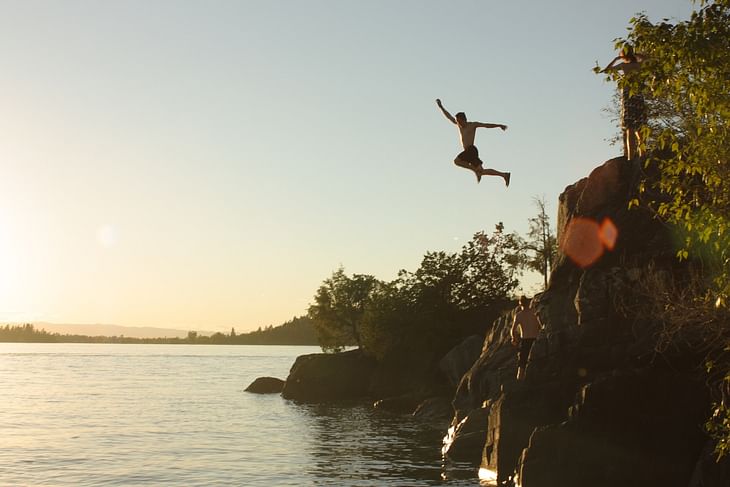 Nifty Reacts to Global Weakness. Major Indices Closes in the Red.
NIFTY opened the day at 16,126 with a gap-down of 89 points. The index consolidated till 11 AM and then fell to 16,070. The region around 16,150 acted as a strong resistance and the index hit a day low at 16,031 towards the end. NIFTY closed at 16,058, down by 157 points or 0.97%.
BANK NIFTY started the day at 35,298, and the strong resistance at 35,400 didn't allow it to move up. During the last hour, the index fell 350 pts, creating a day low of 35,047. Bank Nifty ended the day at 35,132, down by 337 points or 0.95%.
Nifty Bank (-0.95%), Nifty Auto (-1.1%), Nifty Metal (-1.22%), Nifty Finserv (-1%), Nifty FMCG (-1.1%), Nifty Media (-1.1%), Nifty Pharma (-0.91%) and Nifty IT (-1.1%) fell the most.
Major Asian markets closed in the deep red today. European markets are all trading in the red currently.
Today's Moves
Yesterday's Nifty 50 Top Gainer- Eicher Motors (-3%) ended as the Top Loser today.
Oil marketing companies - IOC (-2.6%), BPCL (-2.3%), and Hind Petro (-3.7%) moved down on reports saying that they would post losses in Q1FY23.
Weakness in IT stocks after TCS' (-0.93%) Q1 earnings continued with HCL Tech (-1.6%), Infy (-2.3%), Mphasis (-1.6%), TechM (-1%) ending in the red.
Telecom-related stocks - Indus Towers (+3.9%), ITI (+16.6%), Tejas Network (+6.1%), D-Link (+6.7%), Dixon (+3.5%), and HFCL (+5.2%) gained as the Govt. amended license rules and barred the use of non-trusted telecom gear for the expansion of communications networks.
CONCOR (+2%) closed in the green ahead of the Cabinet meeting tomorrow, which is expected to consider Indian Railways' land licensing fee (LLF).
Adani Transmission (+2.1%) moved up after reporting strong Q1 updates.
Microfinance Institutions Network (MFIN India) said operations in Assam are to come back to normal levels by March 2023. Bandhan Bank (+2.6%) ended as the only Bank Nifty stock with gains.
NMDC (-5.6%) fell after cutting iron ore prices by 15% for July.
Markets Ahead
Finally, the Indian market reacts to global weakness. Both Nifty and Bank Nifty moved down today, but they are still trading above 16k and 35k, respectively.
Our market has been fighting against global weakness for many days. With Bank Nifty moving down today, chances of a bounce-back or recovery were very less.
Q1 earnings below expectations from TCS have brought negativity to the IT sector and it is continuing. The IT index is just 2% away from its 1-year low, so do keep an eye out for it.
Indian Rupee hit a fresh low against the US Dollar. The Euro hits a 20-year low against US Dollar. Concerns about an energy crisis in Europe pushed the markets down in the afternoon.
Looking into the technicals, Nifty is struggling near 50 EMA on a daily candle basis. But Bank Nifty is clearly trading above 50 EMA and is expected to find resistance at 35,500 and 36,000-36,300 on the upper side.
Bank Nifty closed near the 35k zone and NIFTY closed at the 16k level. If a gap-down opening is what we see tomorrow below these levels, there could be a larger fall in the market.
Are you in an overnight trade? Let us know in the comments section.
Post your comment
No comments to display