Markets Fall in Last Hour. PSU Banks give Breakout! - Post Market Analysis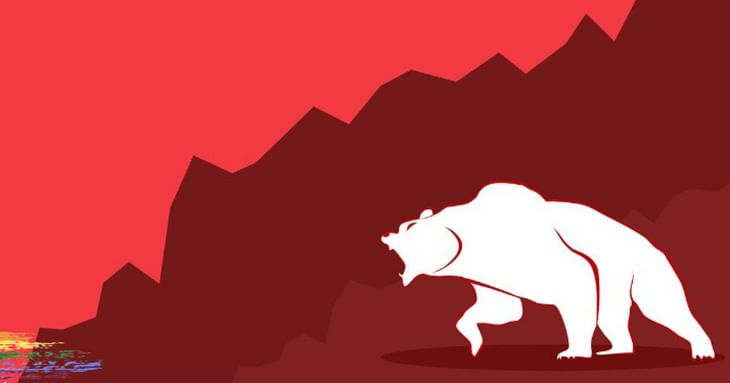 NIFTY opened the day at 17,811, with a gap-up of 70 points. The gap-up was erased in just 5 minutes, and once yesterday's low was broken, the index lost its strength. There was consolidation for nearly 5 hours and a fall after that. Nifty closed the day at 17,656, down by 74 points or 0.42%.
BANK NIFTY started the day at 41,530 with a gap-up of 200 points. After the initial fall, there was a 300-point fall, and most trading happened around the 41,200 zone. The last 45 minutes saw a fall from 41,400 to near the 41k mark. Bank Nifty closed at 41,122, down by 182 points or 0.44%.
NIFTY PSU Bank closed more than 3.5% in the green & NIFTY Auto moved up 1.24%. Only the FMCG index closed more than 1% in the red.
Major Asian Markets closed mixed. European Markets are also trading mixed.
Today's Moves
Tech Mahindra (+3.28%) moved up and closed as the top-gainer in NIFTY 50 after the possibility of a surprise dividend announcement on November 1st.
Maruti (+2.73%) gave a breakout to a 1-month high after news of the launch of an Innova-based model. Eicher Motors and Tata Motors featured in the top-gainers.
NIFTY PSU Bank (+3.50%) gave strong breakouts in the day. J&K Bank (+7.18%), Bank of India (+10.15%), Union Bank (+5.73%), Canara Bank (+5.06%), and IOB (+6.09%) gave strong breakouts. 
SBI (+1.41%) and PNB (+5.35%) closed strongest among Bank Nifty stocks.
MCX (+9.22%) gave a breakout after announcing a 94% increase in profit after tax. 
BHEL (+7.32%) and HAL (+3.68%) moved up from among defence stocks.
Laurus Labs (-5.61%) continued its fall after the results announcement and is down nearly 15% in three days. 
Markets Ahead
The strong close above 17,500 last week had given big hopes to the bulls. There was a further gap-up on the Muhurat day. However, the fall we had today has resulted in a bearish engulfing candle. And if you look at BNF, it has been formed when BNF is near 41,500. 
Kotak Bank's fall of more than 2.5% is a big concern. The market was gaining momentum esp. BNF that crossed the psychological levels with strength.
We had a big fall at 3 PM as we had two weeks ago. FINNIFTY expiry ended in a dramatic way once again. I will be watching HDFC twins and KOTAK in the coming days to see if they can gain strength back.
It is a market holiday tomorrow on account of Diwali Balipratipada. European Central Bank will come up with the interest rate decision on Thursday. Be extra cautious on this expiry day.
Watch 17,500 closely. A close below this level can trigger another round of selling.
Did you try trading in FINNIFTY options? Let us know in the comments section of the marketfeed app.
Post your comment
No comments to display