Markets Consolidate and Close Flat for the June Month Expiry - Post Market Report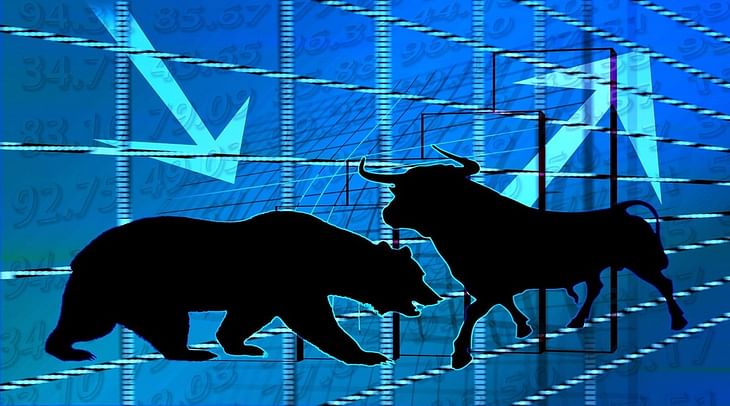 NIFTY opened the monthly expiry day at 15,774 and shot up to test resistance in the 15,850-880 region. Then it fell nearly 1% to day's low. European markets opened with a huge cut, but to surprise, Nifty tried to recover after 12:30 PM. NIFTY closed at 15,780, down by 18 points or 0.12%.
BANK NIFTY started the day at 33,180 and gave a false bullish indication in the first 30 minutes. The 33,350 level acted as a super support today, helping the index to end with gains. Bank Nifty ended the day at 33,425, up by 155 points or 0.47%.
Only Nifty Bank (+0.47%) and Nifty Finserv (+0.42%) closed in the green while Nifty Auto (-1.2%), Nifty IT (-1%), Nifty Metal (-2%), Nifty Realty (-1.1%) and Nifty PSU Bank (-1%) moved down.
Major Asian markets except China closed in the red today. China's June factory activity is showing growth, with relaxations in Covid restrictions. European markets are all currently down more than 2% due to recession fears.
Today's Moves
IOC shares closed above Rs 74 as the stock started trading ex-bonus today.
Oil stocks had a red day, led by BPCL (-2.5%),OIL (-3.8%), GAIL (-2.9%), ONGC (-1.6%), HindPetro (-3%), and Chennai Petro (-3.9%).
Banking stocks- Axis Bank (+1.8%), SBIN (+1.4%) and Kotak Bank (+1.1%) featured in the Nifty 50 Top Gainers list.
Insurance stocks HDFC Life (+1.6%), ICICI PruLi 9+1.3%), and SBI Life (+1.3%) moved up, but no luck for LIC (-0.68%).
All the stocks from Nifty Metal fell more than 1%. JSW Steel (+2%), Jindal Steel (-3.3%), National Aluminum (-3.3%), SAIL (-2.1%), Tata Steel (-1.6%), and Vedanta (-3.9%) are notable names.
MCX (+2.6%) moved up as SEBI approved FPIs to trade in commodity derivatives.
MTAR Tech (+2.1%) secured an order worth Rs 175 crores.
Cipla (-3.2%) once again closed in the red. The stock is trading at a support region near Rs 900.
Wonderla Holidays (+3.5%) will develop an amusement park project in Bhuvaneswar. VGuard (+1.9%) also ended in the green.
Devyani International (+3.6%) opened its 1000th outlet and will be opening another thousand outlets in the coming years.
Zomato (-6%) turns out to be the new word for going South.
Markets Ahead
The first quarter of the 2023 Fiscal Year ended today and Nifty is down nearly 10% compared to the previous quarter. This is the biggest Q1 fall since 2008.
Nifty opened the monthly expiry day with some hope for the bulls. But the scene was different after the first 30 minutes. It is good for our market to consolidate in this region, especially when European markets are having negative cues.
Bank Nifty managed to close in the green while Nifty ended with small loss. Post-Covid levels in the 33,000-350 region is giving good support to Bank Nifty.
Heighweights showed higher volumes in the last half an hour when traders started to close their monthly expiry positions.
India Finance Minister said that Rupee depreciation will impact the economy, but still, that's not a worry because our currency is relatively better placed against the dollar.
The 2,660-2,685 zone is a major resistance for Reliance. We all know what happened earlier when the zone was broken.
How was this quarter for you, loss or profit? Every day is a learning opportunity! Let us know your thoughts in the comments section of the marketfeed app!
Post your comment
No comments to display