Market Takes a Pause! - Post-Market Analysis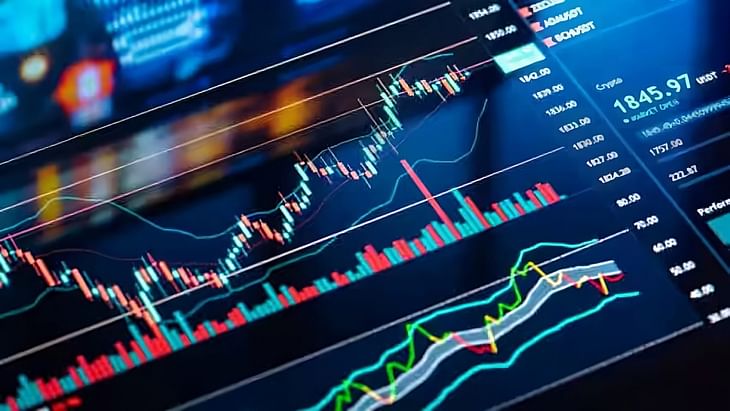 NIFTY started the day at 19,400 with a gap-up of 69 points. The index initially moved up to 19,440 zones and then there was a sell-off immediately till the 19,350 zones, which is now acting as a crucial support. Nifty closed at 19,355, up by 24 points or 0.12%.
BANK NIFTY (BNF) started the day at 44,958 with a small gap-up of 33 points. Initially, the index went up to 45,200 levels (which was also Friday's high) and then moved down gradually to 44,750 levels. BNF closed at 44,860, down by 64 points or 0.14%.
All indices except Nifty Metal (+1.69%) closed in the red. Nifty IT (-1.24%) fell the most.
Major Asian markets closed mixed. European markets are currently trading in the green.
Today's Moves
Reliance (+3.85%) was NIFTY50's top gainer. The company has fixed July 20 as the record date for the demerger of its financial services arm Reliance Strategic Investments. It has also decided to reduce the equity share capital of Reliance Retail.
Mazagon Dock Shipbuilders (+8.6%) surged after reports said India's submarine fleet is set to strengthen with additional Kalvari Class Submarines.
Olectra Greentech (+4.5%) has skyrocketed over 30% in 2 days on the back of winning a mega order worth ₹10,000 crore.
Titan (-3.13%) was NIFTY50's top loser. Morgan Stanley has downgraded the stock to 'Equal Weight', citing a temporary pause in its outperformance in the near term.
Prism Johnson (-5.7%) fell heavily after the company's board approved the transfer of freehold land parcels aggregating 1,420 acres to Ramco Cements.
Markets Ahead
Bank Nifty is looking bearish compared to Nifty, and it has come near the support level of 44,700. Nifty has now taken support at 19,350 levels and consolidated.
Nifty: The important support to look out for is 19,350 zones and the next major support will be 19,300. The resistances to watch out for will be the previous swing of the 19,400 zone and the major resistance of 19,440. A breach on the lower side of 19,300 can trigger a fall to 19,200 and fill the gap. On the upside, a breakout of 19,440 can make a move to 19,470 and 19,500 eventually.
Bank Nifty: The important support now in Bank Nifty is 44,700 and the resistance will be 45,000. As the index is looking weak and making higher lows, a high probability of a down-move can be anticipated till a target of 44,500. A breakout on the upside can give us targets of 45,200 and 45,400.
Tomorrow is FIN NIFTY expiry, and we can expect volatility if major indices are stuck in the ranges mentioned above. And if the levels are breached, then it could trigger a big rally!
This week is going to be important because there will be significant changes happening with HDFC Bank. On July 13th (expiry day), the HDFC-HDFC Bank merger will officially take place, and MSCI will make the necessary replacements in its index.
Do tune into The Stock Market Show at 7 PM on our YouTube channel!
What levels are you watching out for FIN NIFTY expiry tomorrow? Let us know in the comments section of the marketfeed app.
Post your comment
No comments to display