Market Sustains Huge Gap-Up Opening! More Breakout Signals - Post Market Analysis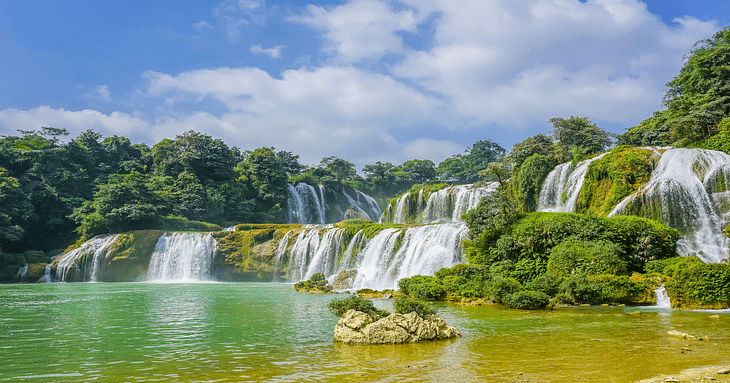 NIFTY opened the day at 17,147, with a huge gap-up of 260 points. The index gained very well, with slower up moves and sustained the huge gap-up opening. 17,180, 17,200, and 17,220 acted as major levels for the day and it has filled the gap below 17,280. Nifty closed the day at 17,274, up by 386 points or 2.2%. 
BANK NIFTY started the day at 38,700 with a gap-up of 670 pts. It jumped 450 pts in just 10 mins after the opening but struggled to trade above 39k. It broke 39,000 resistance in the second half and consolidated above it. Bank Nifty closed at 39,110 up by 1080 points or 2.8%.
All the indices ended in the green. Nifty Bank (+2.8%), Nifty Auto (+2%), Nifty Finserv (+2.7%), Nifty IT (+2.8%), Nifty media (+2.7%), Nifty Metal (+3.1%), Nifty Realty (+2.2%) and Nifty PSU Bank (+2.9%) gained more than 2%. Yesterday's outperformer Nifty Pharma (+0.87%) ended near the previous day's high.
Major Asian Markets closed 2%in the red. China and Hong Kong markets are closed today. European Markets are now trading 2-3% in the green.
Today's Moves
IndusInd Bank (+5.4%) closed as the Nifty 50 Top Gainer after reporting the best deposit growth in five quarters.
Power Grid (-1%) closed as Nifty 50 Top Loser.
M&M Fin (+11.4%) jumped on asset quality improvement in the second quarter.
Other NBFCs- Bajaj Finserv (+3.3%), Bajaj Finance (+4.4%), IBul HousingFin (+6%), Chola Fin (+5.4%), L&T Finance (+6.4%) and IDFC (+6.4%) also gained.
Bank Nifty stocks- Federal Bank (+3.9%), Bank of Baroda (+4.4%), HDFC Bank (+2.8%), ICICI Bank (+2.2%), IDFC First Bank (+7.8%), Kotak Bank (+2.1%) and SBIN (+2.4%) moved up.
HDFC Bank (+2.8%) deposits grew 19% in the September quarter compared to last year.
Yes Bank (+5.1%) also reported their Q2 business updates.
Coal India (+3.8%) moved up as India's overall coal production rose by 12.01% during September compared to last year.
Angel One (+12.3%) gained well as the overall average daily turnover for Sept rose 116.4% (YoY).
Easy Trip Planners (+6.8%) moved up on the plans to consider bonus & subdivision of shares on Oct.10
Markets Ahead
Exceptional gains worldwide!
Why did the market shoot up today?
Yesterday, media houses reported that the UN has warned Central Banks regarding rapid rate hikes.
U.S markets closed 2% up.
Bullishness in other global markets.
Nifty took support from 200-Day EMA yesterday.
Yesterday's candle was within Friday's strong green candle.
Strong Q2 business updates from Financial companies.
Today, Nifty has almost broken the 50-Day EMA, which is a highly bullish signal (bounced back from 200-Day EMA). Also, it has sustained the big gap-up, and we did not see any major profit booking. Nifty will have to break 17,400 for this recovery to continue.
Bank Nifty had an amazing close today. It has broken 50-Day EMA and consolidated well above 39k. We can confirm this breakout if 39,550 is broken on an hourly candle.
FinNifty has closed above 17,735 resistance and 50-Day EMA.
We have seen bullishness in multiple sectors earlier, but most of the indices gaining more than 2% are not usual and this could be an FII activity.
Reliance needs to break 2,418-2,427 resistance to move up further.
HDFC Bank has broken 50 and 200-Day EMA resistances.
The market is giving bullish signals technically. But our market will be closed tomorrow. And we are not sure how U.S Fed responds to the rate hike warning.
Which business sector do you think will grow in the next decade? For eg; logistics. Share your thoughts in the comments section of the marketfeed app.
Post your comment
No comments to display