Manufacturing PMI Weakens to 53.9 in June - Top Indian Market Updates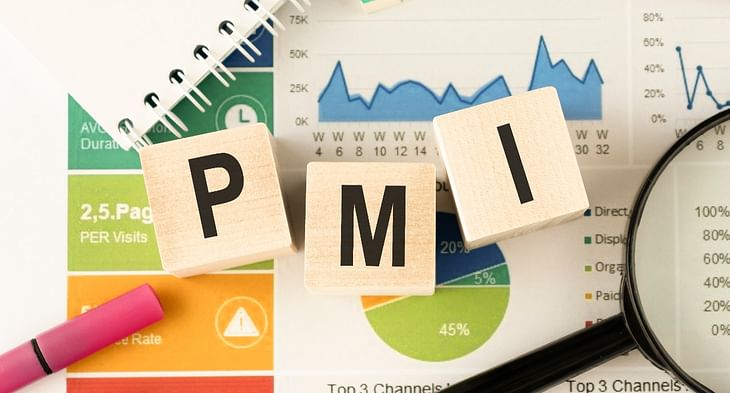 Here are some of the major updates that could move the markets tomorrow:
Manufacturing PMI weakens to 53.9 in June
India's manufacturing activity expanded at the slowest pace in nine months in June as high inflation rates dampened demand and production. The S&P Global India Manufacturing Purchasing Managers' Index (PMI) stood at 53.9 in June 2022, compared to 54.6 in May. Sluggish increases in production, factory orders, and employment dragged down the PMI.
PMI is a month-on-month calculation, and a value above 50 represents an expansion when compared to the previous month.
Read more here.
Auto sales data for June 2022: Highlights
Maruti Suzuki India posted a 5.76% year-on-year (YoY) increase in total sales to 1,55,857 units in June 2022. Sales of its compact vehicle segment rose 6.8% YoY to 92,188 units. Exports rose 40% YoY to 23,833 units.
Tata Motors Ltd registered an 82% YoY jump in total sales to 79,606 units in June. The automaker's commercial vehicle sales rose 69% YoY to 37,265 units. Overall passenger vehicle wholesales rose 87% YoY to 45,197 units.
Mahindra & Mahindra's passenger vehicle segment posted total sales of 26,880 units in June, an increase of 59% YoY. M&M's exports rose 7% YoY to 2,777 units.
Bajaj Auto posted a 0.25% YoY increase in total sales to 3,47,004 units in June.
Read more here.
Coal India registers record 29% growth in output in Q1
Coal India Ltd (CIL) registered a 29% YoY growth in output to 159.8 million tonnes (MT) in the April-June quarter (Q1) of FY23. CIL's supplies to the power sector rose to a record 153.2 MTs during the quarter, registering a growth of 19.8% YoY. Coal output for June 2022 stood at 51.6 MT, an increase of 29% YoY.
Read more here.
Engineers India signs agreement with CSIR-CSIO
Engineers India Ltd has signed an agreement with CSIR-Central Scientific Instruments Organisation (CSIO) for the joint commercialisation of an earthquake warning system. The "EqWS" system, developed by CSIR-CSIO, is being used by Delhi Metro Rail Corp since August 2015. This agreement will help both entities increase the scope of application areas such as critical infrastructures/installations.
Read more here.
NTPC commissions India's largest floating solar power project
NTPC Limited has commissioned a 100 megawatt (MW) floating solar photovoltaic (PV) plant in Ramagundam, Telangana. The project's reservoir spans 500 acres and was built at a cost of Rs 423 crores. One floating platform and an array of 11,200 solar modules make up each block. The presence of floating solar panels also reduces the rate of water evaporation from water bodies, aiding in water conservation.
Read more here.
Import duty on gold hiked to 15% to curb shipments
The Indian government has hiked import duty on gold from 10.75% to 15% in an effort to curb imports as the rupee slumped to a record low. It has also raised the basic import tax on gold from 7.5% to 12.5%. The country is currently staring at higher trade and current account deficits amidst volatile global macroeconomic conditions.
The Centre has also imposed special additional excise duty/cesses on exports of petrol and diesel at Rs 6 per litre and Rs 13 per litre, respectively. A cess of Rs 23,250 per tonne (by way of special additional excise duty) has been imposed on crude.
Read more here.
JB Chemicals acquires pediatric brands from Dr. Reddy's for Rs 98.3 crore
JB Chemicals & Pharmaceuticals Ltd has acquired four pediatric domestic formulation brands from Dr. Reddy's Laboratories Ltd for Rs 98.3 crore. The four brands are zinc supplement Z&D, insomnia medication Pedicloryl, antibiotic Pecef, and Ezinapi (used against diaper rashes). The four brands combined had sales of Rs 33 crore in the previous financial year (FY22).
Read more here.
Endurance Tech buys 51% stake in Maxwell Energy to boost foray into EV products
Auto component maker Endurance Technologies Ltd has acquired a 51% stake in Mumbai-based Maxwell Energy Systems Pvt. Ltd for Rs 135 crore. The remaining 49% stake will be purchased in a phased manner in five rounds, spread over the next five financial years. This acquisition will facilitate Endurance Tech's foray into an electric vehicle (EV)-centric product line as an early participant to offer battery management systems (BMS) to automakers.
Read more here.
Bharat Forge, subsidiary complete acquisition of JS Autocast
Bharat Forge Ltd and its subsidiary BF Industrial Solutions have completed the acquisition of Coimbatore-based JS Autocast Foundry India Pvt. Ltd for Rs 489.63 crore. JS Autocast supplies critical machined ductile castings for wind, hydraulic, off-highways, and automotive applications.
Read more here.
SBI's gold loan portfolio crosses Rs 1 lakh crore mark
State Bank of India's gold loan portfolio has crossed the Rs 1 lakh crore mark for the first time. The bank has a 24% market share in gold loans in India. It is bullish on growth in the segment as gold provides investors a safe investment option amid rising inflation.
Read more here.
Post your comment
No comments to display