Manufacturing PMI Slows to 3-month Low in Sept - Top Indian Market Updates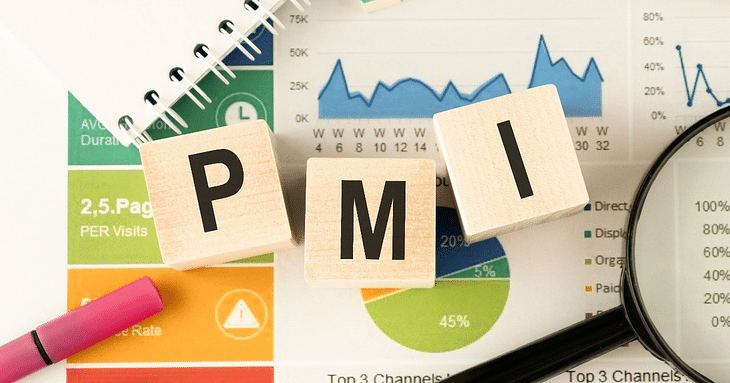 Here are some of the major updates that could move the markets tomorrow:
Manufacturing PMI slows to 3-month low of 55.1 in Sept
India's manufacturing sector activity fell to a three-month low in September 2022. The S&P Global India Manufacturing Purchasing Managers' Index (PMI) stood at 55.1 in September, compared to 56.2 in August. However, output remained solid despite global headwinds and recession fears. Input costs rose at the slowest rate in almost two years as suppliers' stocks improved in line with subdued global demand for raw materials.
PMI is a month-on-month calculation, and a value above 50 represents an expansion compared to the previous month.
Read more here.
JSW Cement raises ₹400-crore sustainability-linked loan
JSW Cement Ltd will raise ₹400 crore through a sustainability-linked loan from MUFG Bank India to fund the company's capacity expansion plans. MUFG Bank acted as the mandated lead arranger, bookrunner (MLAB), and sustainability loan coordinator for this transaction. The fundraise will help JSW Cement towards its target of building up to 25 million tonnes per annum (MTPA) capacity by FY25.
Read more here.
Adani Ports reports 13% rise in cargo volumes in Sept
Adani Ports & Special Economic Zone (APSEZ) Ltd's cargo volumes reached 26.1 million metric tonnes (MMT) in September, recording an increase of 13% YoY. In the first six months of FY23, APSEZ managed 177.5 MMT of cargo, an increase of 11% over the corresponding period last year. The company said it is well aligned to meet its annual cargo volume guidance of 350-360 MMT in FY23.
Read more here.
Reliance Jio in talks with global firms for supply to 5G stack
Reliance Jio is in talks with global network operators to supply its locally developed end-to-end 5G stack. The solution (developed by Jio Platforms) consists of 5G radio, a complete 5G core network, cloud infrastructure deployment, and the cloud-native operation support system (OSS) platforms. Reliance Jio is set to launch 5G services across metro cities of Delhi, Mumbai, Chennai, and Kolkata by Diwali.
Read more here.
CNG prices may go up by at least Rs 8-12 per kg
As per an Economic Times report, compressed natural gas (CNG) prices are likely to be hiked by ₹8-12 per kg after the Central government raised the prices of input natural gas to a record high. The price of gas piped to household kitchens may be hiked by over ₹6 per unit. Last week, the govt. raised the prices of gas produced from old fields from $6.1 per million BTU to $8.57 per million British thermal units (BTU).
Read more here.
Welspun Corp to sell its land and building at Dahej unit
Welspun Corp Ltd (WCL) has signed a Memorandum of Agreement with Laxmi Organic Industries Ltd for the sale of land and civil structures at its Dahej unit in Gujarat for ₹130 crore. The unit comprises an insignificant portion of WCL's operations. The management feels that the transaction would not have any adverse effect on the company's operations.
Read more here.
Vodafone Idea CEO urges govt to reduce levies to help telcos invest in capex-heavy 5G networks
Vodafone Idea (Vi) CEO Akshaya Moondra has called on the government to reduce the hefty levies in the telecom sector so that operators can improve cash generation and invest in capital-intensive 5G networks. The govt. levies amount to 58% of industry revenues, including the price of spectrum. He also urged the Centre to take more steps to ease right of way (RoW) rules to boost 5G deployments.
Read more here.
M&M records highest monthly wholesales in September
Mahindra & Mahindra Ltd reported the highest ever monthly wholesales of 64,486 vehicles in September, mainly driven by strong demand for its sports utility vehicles. The automaker had dispatched 28,112 passenger and commercial vehicles in September 2021. Last month, M&M posted its highest ever monthly sales of SUVs at 34,262 units, recording a 2x year-on-year (YoY) jump.
Read more here.
Nykaa's board approves 5:1 bonus share issue
The Board of Directors of FSN E-Commerce (Nykaa) has approved the issuance of bonus shares in the ratio 5:1. The company will issue 5 fully paid-up equity shares of ₹1 each for every 1 fully paid-up equity share of ₹1 each held by a shareholder. The board has fixed November 3, 2022, as the record date for determining investors' eligibility for the bonus share issue.
Read more here.
KEC International secures new orders worth ₹1407 crore
KEC International Ltd has secured new orders worth ₹1407 crore across various businesses. Its Transmission & Distribution (T&D) business has received an order for establishing 400 kV transmission lines for the Kuwait-Saudi Arabia interconnection project. The company's civil business has bagged an order for the construction of official quarters and associated facilities for senior govt officials in India.
Read more here.
Post your comment
No comments to display