Manufacturing PMI at 56.2 in August - Top Indian Market Updates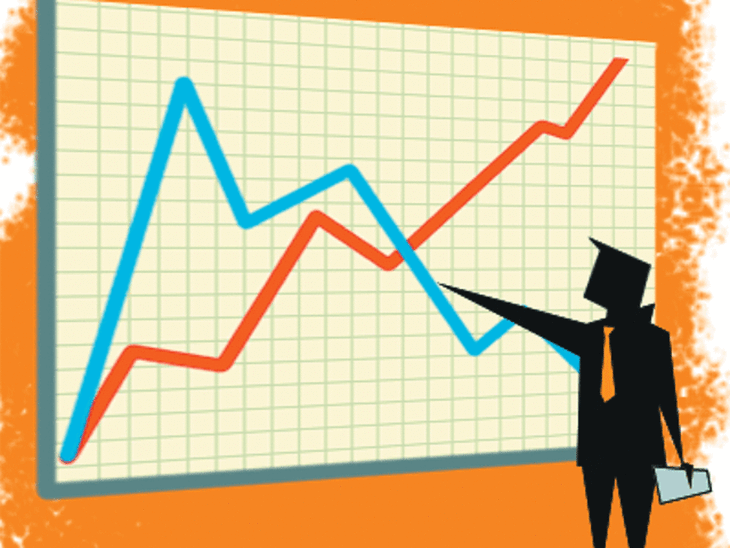 Here are some of the major updates that could move the markets tomorrow:
Manufacturing PMI hits 8-month high in August
India's manufacturing sector activity continued to grow at a robust pace in August, led by a pick-up in demand amid softening input cost inflation. The S&P Global India Manufacturing Purchasing Managers' Index (PMI) stood at 56.2 in August, compared to 56.4 in July. Both output and new orders grew during the month.
PMI is a month-on-month calculation, and a value above 50 represents an expansion compared to the previous month.
Read more here. 
Auto sales data for August 2022: Highlights
Maruti Suzuki India posted a 26.4% year-on-year (YoY) increase in total sales to 1,65,173 units in August 2022. Sales of its compact vehicle segment rose 42% YoY to 93,719 units. Exports rose 4.2% YoY to 21,481 units.
Tata Motors Ltd registered a 41% YoY increase in total sales to 76,479 units in August. The automaker's commercial vehicle sales rose 6% YoY to 31,492 units. Overall passenger vehicle sales rose 68% YoY to 47,166 units.
Mahindra & Mahindra's passenger vehicle segment posted total sales of 29,852 units in August, an increase of 87% YoY. M&M's commercial vehicle sales jumped 142% YoY to 21,492 units.
Bajaj Auto posted an 8% YoY increase in total sales to 4,01,595 units. Meanwhile, TVS Motor Company's total sales stood at 3,15,539 units in August, up 15% YoY.
Read more here.
GMDC to study economic viability of rare earth elements processing unit in Gujarat
Gujarat Mineral Development Corp. Ltd. (GMDC) said it would conduct a study to determine the economic viability of setting up a rare earth elements (REE) processing unit in Gujarat. REE is crucial for developing green energy technologies like permanent magnets for electric vehicles, wind turbines, and LEDs. The company also plans to carry out a pre-economic assessment for the deposit at Ambadongar (Gujarat) and test for REE oxide production.
Read more here.
CIL achieves 108% of its annual supply target to power sector during April-August
Coal India Ltd's (CIL) supplies to the power sector rose to 243.3 million tonnes (MTs) in April-August against the annual action plan (AAP) target of 225.4 MTs. With improved coal supplies, coal stock at power plants rose to 30 MT in August. This is higher than 12.8 MTs of coal stocks at the end of August in FY22.
Read more here.
NDTV says stake sale to Adani needs approval from tax authorities
New Delhi Television Ltd (NDTV) said a major stake sale by its founders to the Adani Group would require clearance from India's tax authorities. In 2017, the Income Tax Dept. provisionally barred NDTV's founders, Prannoy and Radhika Roy, from selling a part of their stake as part of a reassessment of their taxes. Last week, the Adani Group unveiled plans to control a majority stake in the news network.
Read more here.
Lux Industries aims to double market share of its innerwear brand in India
Lux Industries Ltd is aiming to double the market share of its brand Lux Venus in the Indian innerwear segment. The company has repositioned Lux Venus and has rolled out a brand-new campaign, "Sabko Maangta Hai", featuring actor Salman Khan. Currently, Lux Venus has a strong presence in the market due to its high brand recall and enjoys a market share of 15-16% in the men's innerwear market.
Read more here.
Zomato shares rise 8% on launching next-day intercity delivery service
Shares of Zomato Ltd were trading more than 8% higher today after the company launched 'Intercity Legends', its intercity delivery service for popular dishes. By leveraging Zomato's vast network of restaurant partners and delivery partners and a deep understanding of food technology, dishes will be delivered from across India, the very next day of ordering. State-of-the-art mobile refrigeration technology preserves food without the need to freeze it or add any kind of preservatives.
Read more here.
HDFC Bank to open 207 branches in Maharashtra
HDFC Bank announced plans to open 207 branches and 80 smart banking lobbies in Maharashtra this financial year (FY23). Of these, 90 branches will be opened in metro and urban areas, while 117 branches will be in semi-urban and rural areas. As part of the expansion plan, the bank said it plans to hire over 3,000 employees across the state.
Read more here.
BEL signs MoU with Smiths Detection to manufacture high-energy scanning systems in India
Bharat Electronics Ltd (BEL) has signed a Memorandum of Understanding (MoU) with Smiths Detection to offer advanced, high-energy scanning systems to the Indian market. UK-based Smiths Detection is a threat detection and security inspection technologies company. The MoU will leverage the high-end technological capabilities of both firms to meet India's domestic security needs.
Read more here.
Post your comment
No comments to display