Majesco Limited : A Very Interesting Company Analysis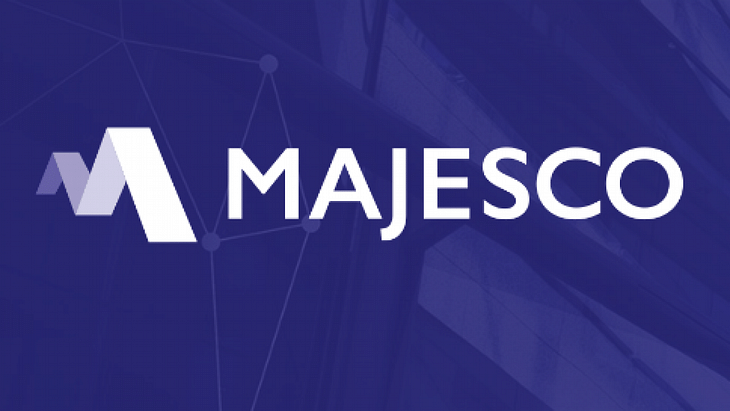 We had talked about Majesco on The Stock Market Show, earlier this week. While going through the fundamentals of the company, we found some very interesting things. So let's disucss.
Share Price of Majesco Limited
27th March 2020: Rs 218.75
7th October 2020: Rs 844.90
Within 6 months, Majesco Ltd. has given a staggering return, as shown above. This makes us wonder why this stock is not catching much attention? We bring you everything you should know before you choose to invest in this stock.
(Disclaimer: We are not advising you to buy or sell any stock. This is only for educational purpose only)
About the company
Majesco provides insurance software solutions, consulting and other technology-related services for the existing insurance companies. The company was incorporated as Minefields Computers Private Limited on 27th June 2013. Later, the name was changed to Majesco Ltd. Interestingly, the company is listed on the US Stock Exchange NASDAQ, as well.
The company masters in services related to cloud-computing, microservices-based and API-enabled services. They are one of the first companies to move to the cloud. Thus, giving them a headstart for the future. It offers insurance software solutions for General Insurance, Life, Annuities (L&A), and Pensions & Group or Employee Benefits providers. Majesco is present in several countries like India, Malaysia, Thailand, Canada, Singapore, New Zealand, The United States and more.
On a global level, the company offers its services to more than 190 insurance carriers. Few of its clients are Religare Life Insurance, AON, Burns & Wilcox, Erie Insurance, Hansard Global PLC, IDBI Federal Life Insurance, Sun Life Malaysia, US Assure and many more. 
Business Strategy
Majesco projects itself as an InsurTech partner. InsurTech means involvement of technology in the insurance industry. It provides insights to insurance companies to help them accelerate their digital transformation. With the help of Machine Learning, Robotic automation, AI and IoT (Internet of Things) company aim to improve its efficiency and reduce costs.
As mentioned before, Majesco provides cloud-based solutions to its clients. Total cloud revenue from P&C (Property and Casualty insurance) amassed to Rs 302.82 crores. Similarly, Total cloud revenue from L&A (Life and Annuities) amassed to Rs 116.82 crores. In the last one year, the company has witnessed a revenue increase of 35.6% in its cloud subscription business.
Financial Performance
FY19-20 was a year of dominance for the company. Global and Indian economy had been volatile before the pandemic, yet the company continued its upward trajectory. They saw robust growth in their top line (revenue) as well as in the bottom line (net profits). Majesco's total revenue saw a modest rise of 5% from Rs 1,016.20 crores to Rs 1,040.48 crores last year. But, their profits increased by more than 25%. Their net profit at the end of FY18-19 was Rs 71.74 crores. It increased to Rs 90.22 crores in FY19-20.
By digging deep into the company's financials, we got great insights. Majesco registered an increase in their expenses from Rs 916.14 crores to Rs 959.87 crores. This increase was chiefly due to a 5% increase in employee benefit expenses. It shows that the company is further looking to invest in its human capital and aims to keep its employees happy. At the same time, the company's finance cost has been decreasing. This is again a positive sign because a company is paying less interest on its debt. Thus, the company is managing its liabilities well.
Earnings per share is an important metric to check how much a shareholder is gaining from its investment. It shows the company's total profitability. To further know more about the EPS, click here. In just one year, Majesco's EPS has grown by more than 26%. Last year, the company's EPS was 19.14 which rose to 24.28 by FY19-20. With the proposed share buyback, EPS will rise even further.
Strong cash position
Liquidity is very important for any company to remain stable. The most liquid asset is Cash. The amount of cash within a company's cash flow statements explains how well the company is doing. Majesco's cash position in the last one year has shown exceptional growth. Total cash and cash equivalents at the end of FY18-19 was Rs 109.86 crores. This has grown 3X times to Rs 342.95 crores in FY19-20.
In an age where companies are borrowing to expand, Majesco's non-current liabilities have actually decreased by 20%. Last year, this amount was amassed to be Rs 71.95 crores which has fallen to Rs 56.58 crores.
Two possibilities arise when a company has a good amount of cash with themselves. Firstly, they either look to invest for further expansion and secondly, they can go for a share buyback. The second option gives the promoters stronger hold on their company. They become more flexible to take decisions. A share buyback also signals the positive confidence of promoters in their organisation.
Majesco Limited is currently exploring the path of utilizing the cash to buy back the shares. On October 8, the company's board approved the proposal to buyback upto 74,70,540 fully paid equity shares at Rs 845/share. Shares of Majesco are currently trading above Rs 870. You can go through the company's annual report or through its investor's presentation to find out more.
Post your comment
No comments to display