Macrotech Developers IPO: Should You Invest?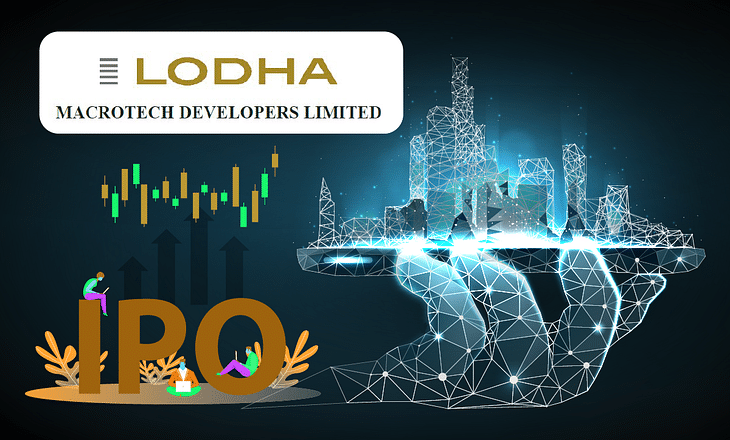 Trump Towers(India), World Trace Centre WTC(India), and the tallest tower in India,-World One, have one thing in common. All three mega-structures are built by a company called Macrotech Developers, commonly known as Lodha Group. Formerly known as Lodha Developers, Macrotech is a real-estate company based out of Mumbai. Macrotech Developers has come up with its IPO starting 7th April 2021. It is the first IPO of the financial year 2021-22 or FY22. What does the company do? How does the real estate empire seem like in the Post-COVID scenario? Let us find out.
| | |
| --- | --- |
| IPO Opening Date | April 7, 2021 |
| IPO Closing Date | April 9, 2021 |
| Listing Date | April 22, 2021 |
| Issue Type | Book Building |
| Face Value | Rs 10 per equity share |
| IPO Price | Rs 483 to Rs 486 per equity share |
| Market Lot | 30 Shares |
| Min Order Quantity | 30 Shares |
| Issue Amount | Rs 2500 crore |
| Issue Size | 51,440,328 equity shares of Rs 10 each |
The company plans to use the raised funds to repay debt worth Rs 1,500 crore and acquire land and development rights worth Rs 375 crore. The remaining amount will be used for general purposes.
The Business
As of December 2020, the company owns or has sole development rights for close to 3,174 acres of land reserves. The company has completed 91 projects with 77.22 million square feet of developable land. It has 36 ongoing projects and 18 planned projects totaling 73.86 million square feet of developable land in the future.
The company has most of its projects lined up in MMR or Mumbai Metropolitan Region and Pune. A city like Mumbai has a high potential for upcoming real estate projects in the near future considering the constantly inflating real estate prices. Apart from this, it has projects around the world in cities like Singapore, Dubai, United Kingdom, and the United States.
The company gains most(60%) from its affordable housing and commercial projects segment followed by mid-income and luxury housing and commercial projects. The weightage of affordable housing and commercial projects has seen an increase over the past few years.
Apart from the housing segment, the company also has ongoing and planned logistics (290 acres) and industrial park(540 acres) projects lined up.
The company is 100% owned by its promoters and has no secondary or public shareholding. After the IPO, the company will hold 89% shareholding.
The Finances
| | | | | |
| --- | --- | --- | --- | --- |
| | FY2017-18 | FY2018-19 | FY2019-20 | 9M FY2020-21 |
| Sales | 8129.94 | 7162.66 | 6569.2 | 3351.3 |
| Revenue | 13726.56 | 11978.8 | 12560.98 | 3160.48 |
| Profit After Tax | 1789.39 | 1643.77 | 744.83 | (2,643.02) |
| Total Borrowings | 22,599 | 23,361 | 18,413 | 18662 |
Financial Vitals(In Rs. crore)
The company does not reflect a strong financial position. Its sales figure declines from Rs 8129.94 crore in FY2017 to Rs 6569 crore.
The company's revenue has declined from Rs 13726 crore to Rs 12560 crore between FY2017-18 and FY2019-20. The company's profit after tax almost halved in three years in these three years. Currently, the company has recorded a loss in FY2020-21.
The company has managed to cut down on debt a little but still happens to be in deep debt of up to Rs 18,662 crore as of December 31, 2020.
The company's total borrowing as of December 31, 2020, remains Rs 18,662 crore with secured borrowings of Rs 18,496 crore and unsecured borrowings of Rs 165 crore. The company has to pay or refinance Rs 16,145 crore worth of borrowings within the next year or less
Risk and Reward
The company has a strong brand value and market presence. The real estate market is such that its difficult to have new entrants. This is because of various reasons like limited land availability, high capital requirements and regulatory barriers.
The company has a strong presence in the MMR region which is a stronghold for real estate in the country. The most expensive properties and constantly rising real estate prices can be found here.
The company's affordable housing segment receives is likely to receive immense support from the government's housing policy in the form of tax benefits and a lower GST rate.
The company has a weak balance sheet. It works on high amounts of debt and has recorded decreasing revenue and profits over the past few years.
The company has 12 criminal cases and 271 civil cases against it, totalling an amount of Rs 7,752 crore.
The company does not have a diversified geographical presence. It has its strong hold only in the Mumbai Metropolitan Region. Any change in its market can have a significant impact on the company's balance sheet.
The odds have turned against Macrotech in recent times. Maharashtra, which had reduced the stamp duty for real estate from 5% to 2%, increased it back to 2% almost a week ago. Moreover, a recent close-to-lockdown like restrictions were imposed in Maharashtra, where many non-essential businesses were asked to shut shop for almost a month. This was unprecedented when the company had filed for an IPO. The Rs 2500 crore which the company will raise won't have a major impact on its debt position. In times like these, it would be risky to invest in a real estate IPO like Macrotech Developers'.
Post your comment
No comments to display