LTIMindtree to Replace HDFC in Nifty 50 From July 13 - Top Indian Market Updates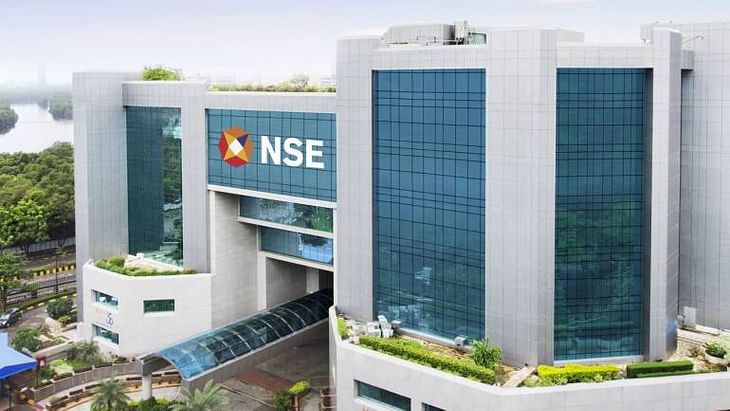 Here are some of the major updates that could move the markets tomorrow:
LTIMindtree to replace HDFC in Nifty50 from July 13
LTIMindtree will replace HDFC in the Nifty 50 index following its merger with HDFC Bank. The change will come into effect on July 13. HDFC Ltd will stop trading from July 13. Nuvama's preliminary calculations expect LTIMindree to see an inflow of $150 million to $160 million. IT firm LTIMindtree is a subsidiary of Larsen & Toubro Ltd.
Read more here.
SBI gets approval for buyout of SBICAPS stake in SVL for Rs 708 crore
The Executive Committee of the Central Board (ECCB) of State Bank of India (SBI) has approved the acquisition of the entire stake held by SBI Capital Markets Ltd in SBICAP Ventures Ltd (SVL) for ₹708 crore. SBI Capital Markets Ltd (SBICAPS) is a wholly-owned subsidiary of SBI. The reason behind SBI's acquisition of SVL is for better governance.
Read more here.
Indian Oil to consider fundraise via rights issue on July 7
Indian Oil Corporation's (IOC) board is planning to consider raising capital. The capital raise will be through a rights issue of equity shares. The company will use the funds to meet the capital expenditure plan for its various projects. The company plans to host the board meeting on July 7.
Read more here.
REC set to raise $1 billion via loans
REC Ltd plans to raise about $1 billion through term loans to help fund infrastructure projects. The external commercial borrowing is split into two tranches, with the first expected to close this month amounting to $505 million. The company expects to raise the second tranche of $520 million in August, as it has applied to the RBI for approval.
Read more here.
Sun Pharma promoter creates pledge on 51.30 lakh shares on June 30
Sun Pharma created a pledge of 51.3 lakh equity shares on June 30, 2023. The company has pledged the shares in favour of Tata Capital Financial Services. The promoters have a shareholding of 54.48 %. Some large promoters of the company are Dilip Shanghvi with 9.6% shareholding, Shanghvi Finance Private Ltd with 40.3% shareholding, and AdityaMedisales Ltd with 1.67% shareholding.
Pledging of shares means taking a loan against the securities you own.
Read more here.
IDFC-IDFC First Bank merger gets board approval
IDFC First Bank has received approval from its board of directors for a merger with IDFC Ltd. The share exchange ratio for the amalgamation will be 155 equity shares of the face value of ₹10 each fully paid-up of IDFC First Bank for every 100 equity shares of the face value of ₹10 each fully paid-up of IDFC Ltd. The bank's standalone book value per share would increase by 4.9%, as calculated on audited financials as of March 31, 2023.
Read more here.
HPL Electric bags orders worth Rs 903 crore for smart meters
HPL Electric and Power Ltd (HPL) has secured orders worth ₹903 crores for smart meters. With this contract, the company's total pending pipeline order book stands at over ₹2,250 crores. HPL Electric claims these smart meters contribute to a greener and more sustainable future by empowering consumers and utilities to optimise energy usage.
Read more here.
Adani Green Energy to consider fundraise on July 6
Adani Green Energy will hold a board meeting to discuss and approve a fundraising proposal. The proposal involves issuing equity shares or other eligible securities through different methods, including private placement, qualified institutions placement, and preferential issue. However, the specific details regarding the amount to be raised and its utilisation are undisclosed.
Read more here.
Chalet Hotels to raise up to Rs 600 crore
Chalet Hotels' board of directors has approved raising funds of up to ₹500 crores. The purpose of this fundraising is to refinance the company's high-cost debt. The company plans to raise the funds through non-convertible debentures (NCDs) or other debt instruments in multiple tranches. Additionally, the board has also authorised raising funds of up to ₹100 crores by borrowing from the company's promoters. These funds will be utilised to cover expenses related to the residential project in Koramangala, Bengaluru.
Read more here.
Tata Steel's NINL plant reaches 100% capacity utilisation within 1 year of acquisition
Tata Steel's NINL plant has reached 100% capacity utilisation within one year of its acquisition by the company. The company completed the acquisition of Neelachal Ispat Nigam Ltd (NINL) through its subsidiary Tata Steel Long Products Ltd (TSLPL) for a consideration of ₹12,000 crores. After being shut down for almost three years, operations at the NINL unit were started by Tata Steel in October 2023.
Read more here.
Biocon Biologics launches biosimilar adalimumab in US
Biocon's subsidiary Biocon Biologics has launched a biosimilar version of AbbVie's top-selling biologic Humira in the US market under the brand HULIO. Adalimumab is used to treat certain inflammatory diseases like rheumatoid arthritis. Humira contributed $21.2 billion in sales to AbbVie for 2022, making it the world's top-selling non-COVID prescription drug until recently.
Read more here.
Hero MotoCorp commences Harley-Davidson X440 bookings
Hero MotoCorp has started bookings for the Harley-Davidson X440 motorcycle across the country with deliveries expected to commence from October onwards. The 440-cc bike is being manufactured by Hero MotoCorp at its Neemrana plant. X440 is the smallest and most affordable Harley-Davidson bike to come to India ever since the Street 750. 
Read more here.
Post your comment
No comments to display