L&T Wins Multibillion-Dollar Order From Saudi Aramco - Top Indian Market Updates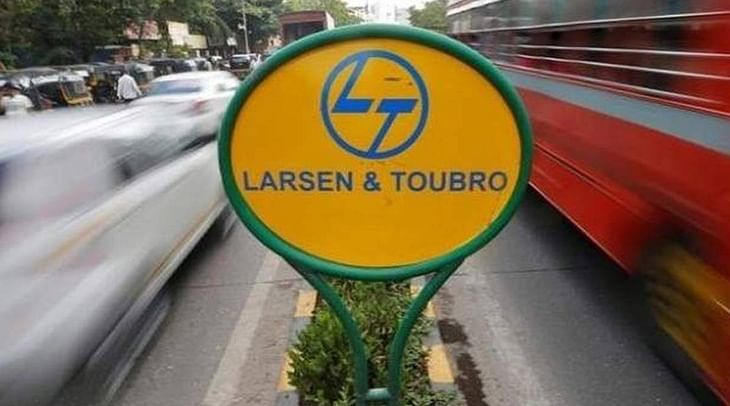 Here are some of the major updates that could move the markets tomorrow:
L&T wins multi-billion-dollar order from Saudi Aramco
Larsen & Toubro (L&T) has secured a multi-billion dollar worth contract from Saudi Aramco. The combined value of the order win is estimated at $3.9 billion. According to MEED (formerly Middle East Economic Digest), L&T is one of the three contractors to win different packages for Saudi Aramco's $10 billion worth expansion at its Jafurah unconventional gas production project in Saudi Arabia. L&T is the selected contractor for package one worth $ 2.9 billion and package three worth $1 billion of the project.
Read more here.
PM Modi to lay foundation stone for expansion project of BPCL refinery
Prime Minister Narendra Modi will lay the foundation stone for the expansion of the BPCL's Bina Refinery. The expansion is at an estimated cost of ₹50,000 crore in the Sagar district of Madhya Pradesh on September 14. The refinery's capacity (crude distillation/vacuum distillation unit) is 7.7 million metric tonnes per annum and the expansion aims to take this figure to 11 MMTPA.
Read more here.
ONGC to infuse Rs 15,000 cr in OPaL
Oil & Natural Gas Corporation (ONGC) will infuse about ₹15,000 crore in OPaL as part of a financial restructuring exercise. This will result in GAIL (India) Ltd being edged out of the petrochemical firm. ONGC currently holds a 49.36% stake in ONGC Petro-additions Ltd (OPaL). OPaL operates a mega petrochemical plant at Dahej in Gujarat. GAIL (India) Ltd has 49.21% interest and Gujarat State Petrochemical Corp (GSPC) has the remaining 1.43%.
Read more here.
Hitachi Energy bags order from Ayana Renewable Power
Hitachi Energy India has secured a contract from Ayana Renewable Power to provide a grid connection solution for their upcoming 300-megawatt (MW) solar photovoltaic power plant in Bikaner, Rajasthan. The company will provide an engineering, procurement and construction management package that collects all the power generated by the plant and transfers it into the national transmission system. The project is scheduled to be commissioned in March 2024.
Read more here.
Birla Corp aims to double Mukutban cement plant output
Birla Corporation aims to double the production rate at its Mukutban cement plant in Maharashtra. The move will improve its profitability by as much as a third by the end of the year. The Mukutban cement plant produced 1,00,000 tonnes per month last year. The company plans to produce 2,00,000 tonnes per month this year. The plant has the capacity to produce 3.9 million tonnes per year and is currently operating at about 45-50% of its capacity.
Read more here.
Vedanta plans to meet investors as it faces $2 billion debt bill
Representatives of Vedanta Resources Ltd are travelling to Singapore and Hong Kong to meet bondholders, as the junk-rated Indian miner faces repayment of about $2 billion of notes next year. JPMorgan Chase & Co. and Standard Chartered Plc are organising the non-deal roadshow . Several of the group's bonds are trading below 75 cents on the dollar, at levels considered indicative of distress.
Read more here.
Nazara Tech raises Rs 410 crore from SBI Mutual Fund
Nazara Technologies is raising ₹410 crore from SBI Mutual Fund. This comes just days after a ₹100 crore infusion by Zerodha cofounder Nikhil Kamath. The company's board approved the issue of 5.7 million equity shares at ₹714 per share to SBI Mutual Fund. The funds will be invested via three schemes of SBI Mutual Fund -- SBI Multicap Fund, SBI Magnum Global Fund, and SBI Technology Opportunities Fund.
Read more here.
Samvardhana Motherson expands operations in UAE
Samvardhana Motherson International Ltd (SAMIL) has expanded its operations in UAE with a new unit in Ras Al Khaimah (RAK). RAK is one of the seven emirates that make up the UAE. UAE Supreme Council Member Sheikh Saud bin Saqr Al Qasimi inaugurated the company's wiring harness facility in RAK. The facility is located in the Ras Al Khaimah Economic Zone (RAKEZ).  
Read more here.
Crompton Greaves bags order from Haryana govt for solar pumps
Crompton Greaves Consumer Electricals Ltd has secured a ₹25.44 crore order under the PM Kusum Scheme from the Haryana government for solar pumps. The company will execute the order within 120 days. It has been granted the inaugural work order of supplying, installing, and commissioning 7.5 HP and 10 HP Solar Submersible Water Pumping Systems by the New & Renewable Energy Department Haryana and HAREDA.
Read more here.
HCL Tech secures multi-year deal from Siemens
HCL Technologies Ltd has signed a multiyear managed public cloud services agreement with Germany's Siemens AG to modernise its IT landscape worldwide. The company will power cloud-led digital transformation for Siemens. As part of the agreement, HCL Tech will migrate and operate the IT infrastructure of Siemens on AWS and Azure, while ensuring that its cloud resources are optimised, scalable and secure.
Read more here.
Post your comment
No comments to display