L&T Wins Mega Order in Middle East - Top Indian Market Updates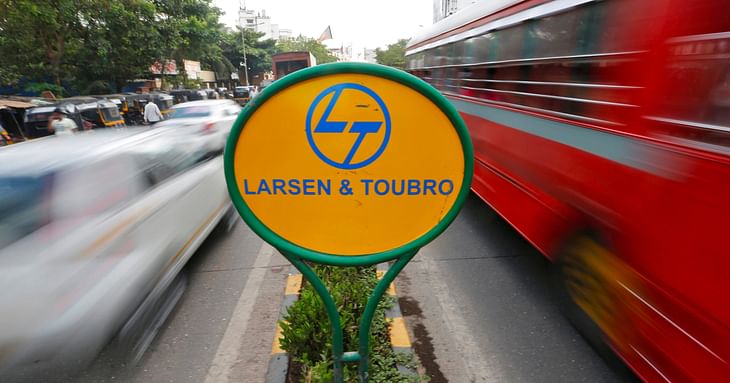 Here are some of the major updates that could move the markets tomorrow:
L&T secures mega order in Middle East
Larsen and Toubro Ltd's (L&T) hydrocarbon business has secured a mega order (worth ₹10,000 - 15,000 crore) from a client in the Middle East. The company will construct and install a new large offshore platform. According to the company's director, the mega order from the new customer reaffirms global acknowledgement of their capabilities and marks a key milestone for their offshore business.
Read more here.
USFDA warns Cipla for lapses in manufacturing practices at Pithampur facility
Cipla Ltd received a warning from the US Food & Drug Administration (USFDA) after an inspection at the company's Pithampur facility earlier this year. The USFDA conducted a routine inspection at the facility in February. The drug manufacturer was given a detailed breakdown of the lapses in methods followed at the facility.
Read more here.
Karnataka Bank signs pact with HDFC Life to distribute life insurance products
Karnataka Bank has entered into a strategic corporate tie-up with HDFC Life to offer life insurance products to its customers. By combining Karnataka Bank's century-old banking experience and HDFC Life's expertise in providing quality life insurance products, this collaboration is set to deliver a host of benefits to customers seeking financial security and life protection.
Read more here.
LTTS partners with NVIDIA to boost medical imaging via AI
L&T Technology Services (LTTS) has partnered with NVIDIA to develop software-defined architectures for medical devices concentrated on endoscopy. It will boost the image quality and scalability of products. The architecture is a scalable platform that assists several applications, offering a real-time decision-making tool for the medical industry.
Read more here.
Jio Financial Services in talks with merchant bankers for maiden bond issue
According to a Reuters report, Jio Financial Services is in early talks with merchant bankers for its maiden bond issue. The company may raise ₹5,000 - 10,000 crore through the issue and may tap the market in the last quarter of this financial year. The company is in the process of getting its credit rating and other necessary approvals.
Read more here.
ABB India partners with Titagarh Rail for metro projects
ABB India has formed a strategic partnership with Titagarh Rail Systems to supply propulsion systems for metro rolling stock projects in India. The partnership is aligned with the Indian government's 'Make in India' and 'Atmanirbhar Bharat' initiatives. It covers an agreement for Titagarh to purchase ABB propulsion systems, including traction converters, auxiliary converters, traction motors, and TCMS software.
Read more here.
RBI approves Hinduja Group directors on board of bankrupt Reliance Capital
The Reserve Bank of India (RBI) has approved five Hinduja Group representatives as directors on the board of Reliance Capital, which is undergoing insolvency proceedings. The RBI's approval came along with its 'no-objection' for IIHL's ₹10,000 crore resolution plan for Reliance Capital, and the proposed transfer of control of the bankrupt company to IIHL's wholly owned subsidiary, IIHL BFSI (India).
Read more here.
Tata Technologies fixes ₹475-500 as price band for IPO
Tata Technologies has fixed the price band for its upcoming initial public offer (IPO) at ₹475-500 per share with a lot size of 30 equity shares and its multiples. The much-awaited public offer of the Tata Group entity will run for subscription from November 22 to November 24.
Read more here.
Redington India responds to governance concerns raised by proxy advisory firm
Proxy advisory firm SES has advised shareholders of Redington India Ltd. to vote against the appointment of VS Hariharan as the company's group CEO. SES has cited that VS Hariharan has not served a cooling-off period of one year before his transition as Group CEO from an Independent Director.
In response, Redington India has informed the exchanges that the cooling-off period specified by SES is only applicable to whole-time or executive directors and not to other executive positions.
Read more here.
Post your comment
No comments to display