L&T to Build Nuclear Facility for NPCIL - Top Indian Market Updates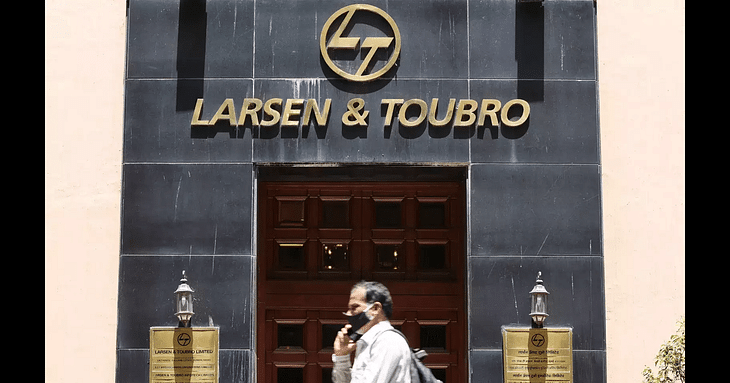 Here are some of the major updates that could move the markets on Monday:
L&T to build nuclear facility for NCPIL
Larsen & Toubro Ltd has emerged as the lowest bidder for an order from the Nuclear Power Corporation of India Ltd (NPCIL) for electro-mechanical works of the Nuclear Island in the Gorakhpur Haryana Anu Vidyut Pariyojana. The contract is worth up to ₹2500 crore. L&T's scope of the order will include engineering, procurement, construction, and commissioning of nuclear equipment, valves, plant water package, and piping for all core nuclear systems.
Read more here.
Tata Power to develop 10,000 MW clean energy capacity in Rajasthan in next five years
Tata Power plans to develop around 10,000 megawatts (MW) of renewable energy capacity in the next five years in Rajasthan. It will develop up to 8,000 MW of utility-scale projects, 1,000 MW of solar rooftop projects, and 1,50,000 solar pumps in the state. Its expansion projects will generate employment for more than 6,000-8,000 people in Rajasthan.
Read more here.
Ajmera Realty & Infra's sales rises 82% to ₹166 crore in Q2
Ajmera Realty & Infra India Ltd recorded an 82% YoY increase in sales to ₹166 crore for the quarter ended September (Q2 FY23). The developer sold a total of nearly 80,000 square feet of carpet area in Q2. The quarterly performance has helped the company record a 181% YoY growth in sales to ₹566 crore during the first half of FY 2022-23.
The real estate company is gearing up for new launches in the upcoming quarters as part of its overall strategy to gain market share.
Read more here.
Central govt, LIC to divest over 60% stake in IDBI Bank
The Central government and Life Insurance Corporation of India (LIC) said they will divest a 60.72% stake in IDBI Bank. Expressions of Interest (EoIs) from likely bidders will be invited on October 7, said the Department of Investment & Public Asset Management (DIPAM). In May 2021, the Cabinet Committee on Economic Affairs had given in-principle approval for strategic disinvestment and transfer of management control in IDBI Bank.
Read more here.
Hero MotoCorp launches its first electric scooter: Vida V1
Hero MotoCorp Ltd launched its first electric scooter Vida V1 in two variants priced at ₹1.45 lakh and ₹1.59 lakh (ex-showroom). The Vida V1 Plus and Pro will offer top speeds of 80 km/hr and a range of 143 km and 165 km, respectively. The scooter has a removable battery and also comes with a portable charger. The company is setting up a network of fast-charging facilities to top up charge at 1.2 km/minute.
Read more here.
Equitas SFB gross advances up 20% to ₹22,802 crore in Q2
Equitas Small Finance Bank (SFB) Ltd's gross advances grew by 20% YoY to ₹22,802 crore during the quarter ended September (Q2 FY23). The bank's disbursements were up by 22% YoY to ₹3,845 crore. Total deposits rose by 20% YoY to ₹21,726 crore during the same period. Retail term deposits were at ₹7,665 crore in Q2, up by 13% YoY.
Read more here.
Kalyan Jewellers reports 20% YoY revenue growth in Q2
Kalyan Jewellers Ltd reported a 20% YoY growth in consolidated revenue in Q2 FY23. Revenue growth in H1 FY23 was approximately 48% as compared to the same period in the previous financial year. The company continues to see robust operating momentum in its business in India, driven by the effective execution of growth strategies. Its online jewellery platform, Candere, launched its first physical showroom in Q2 FY23.
Read more here.
EDQM finds one major deficiency at Biocon's API plant
The European Directorate for the Quality of Medicines and Healthcare (EDQM) found one major 'deficiency' at Biocon Ltd's active pharmaceutical ingredient (API) plant in Bengaluru. The pharma company said that there were no critical deficiencies. Biocon said it will respond to the agency with appropriate corrective and preventive actions within the stipulated time.
Read more here.
Post your comment
No comments to display