L&T to Build India's Tallest Commercial Building in Mumbai - Top Indian Market Updates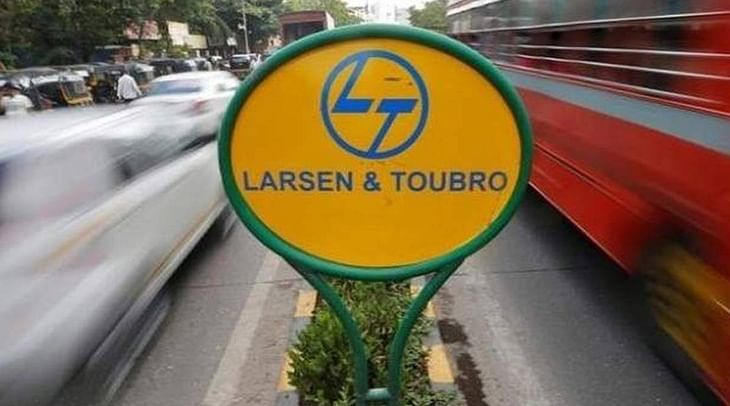 Here are some of the major updates that could move the markets tomorrow:
Larsen & Toubro to construct India's tallest commercial building in Mumbai
Larsen and Toubro (L&T) Construction has secured an order to construct commercial towers in Mumbai. The exact value of the projects has not been disclosed, but they fall within the range of Rs 1,000 crore to Rs 2,500 crore. One of the orders involves building the tallest commercial building in India, with a height of over 300.05 metres. The project includes four-level basements and two towers with 70 and 50 floors, totaling a built-up area of 3.4 million square feet.
Read more here.
Aditya Birla Group forays into branded jewellery retail business
Aditya Birla Group is entering the jewellery retail business with a Rs 5,000 crore investment. This is their third venture in two years, following paints and business to business (B2B) e-commerce. The new business, called 'Novel Jewels Ltd', will open big jewellery stores in India and feature their own jewellery brands.
Read more here.
GTPL Hathway plans capex of Rs 1400 crore over the next three years
GTPL Hathway plans to invest Rs 1,400 crore in the next three years in capital expenditure (capex). They will allocate around Rs 450-500 crore annually for capex. The investment will be evenly split between their cable TV and broadband businesses. In FY22, they spent Rs 468.5 crore on capex, with Rs 225 crore for broadband and the remainder for cable TV.
Read more here.
IPCA Labs undergoes crucial USFDA inspection at Ratlam facility amid import alert
The United States Food & Drugs Administration (USFDA) is currently inspecting IPCA Laboratories' API facility in Ratlam. This inspection is important because the facility has been under import alert since FY15, affecting supplies to the US. Three major facilities of Ipca, including Ratlam, Silvassa, and Pithampur, are still under import alert. In April 2023, the USFDA inspected Ipca's formulation facility in Silvassa, resulting in three observations.
Read more here.
JK Cement to buy 100% stake in Toshali Cements for Rs 157 crore
JK Cement Ltd announced its plan to acquire a 100% stake in Toshali Cements Private Ltd for Rs 157 crore. The company aims to expand its presence in the eastern region with this acquisition. The Board of Directors approved to sign a Share Purchase Agreement for the acquisition. Toshali currently operates two manufacturing units, one in Odisha with a clinker capacity of 0.33 MTPA and a grinding capacity of 0.198 MTPA.
Read more here.
KEC International receives two orders for train collision avoidance systems
KEC International has received two large orders worth Rs 600 crore for its Train Collision Avoidance System (TCAS) called Kavach. The recent tragic train collision in Odisha has highlighted the urgent need for TCAS implementation. With these orders in hand, the company anticipates more tenders and increased demand for their TCAS systems.
Read more here.
Sonata Software partners with SAP Commerce to drive digital innovation, e-commerce solutions
Sonata Software has partnered with SAP Commerce to drive digital innovation and support businesses. The collaboration aims to offer customized e-commerce solutions and seamless experiences to customers. Sonata Software will provide implementation, customisation, and maintenance services, including integration with third-party systems. The partnership will enable customers to benefit from storefront design, services across multiple channels, and ongoing support and maintenance.
Read more here.
Man Infra receives another redevelopment project in Mumbai's Ghatkopar
Man Infraconstruction Ltd's subsidiary MICL Creators LLP has announced a new residential project in Ghatkopar East, Mumbai. By acquiring development rights from neighboring societies, the company will work on a total area of approximately 13 lakh square feet. The project is expected to be completed in the next 3.5 to 4 years, with a saleable carpet area of around 4 lakh square feet.
Read more here.
Bank Nifty weekly options contract to now expire on Fridays
The National Stock Exchange (NSE) has changed the weekly options expiry day for Nifty Bank contracts based on feedback. Starting from July 7, 2023, Nifty Bank's weekly options contracts will expire on Fridays instead of Thursdays. If Friday is a trading holiday, the expiry will occur on the previous day. Monthly contracts will also expire on the last Friday of each month, except when it coincides with a trading holiday, in which case the expiry will be on the previous Thursday. Existing F&O contracts will have their expiry and maturity dates rescheduled to Fridays from July 6.
Read more here.
Post your comment
No comments to display